We are checked into the Tick Hotel for the next 5 nights, after spending Sunday worshipping at New CIty Community Church and having a cookout with some of the MTW missionaries and Godfrey Kyazze and his family at Jeremy Martin's home.
We felt very at home with the church service – the order of worship very similar to ours. The pastor's sermon was an hour long and very rich with exposition of Matthew 8. We are quickly learning how to greet others with more than "Hi, how are you." They are very personal greetings, never superficial. Everyone included, from the guy you ask directions from on the street to the folks who invite you in their homes.
We're looking forward to another good night's sleep before we start our busy week in the morning, still working on that jet lag.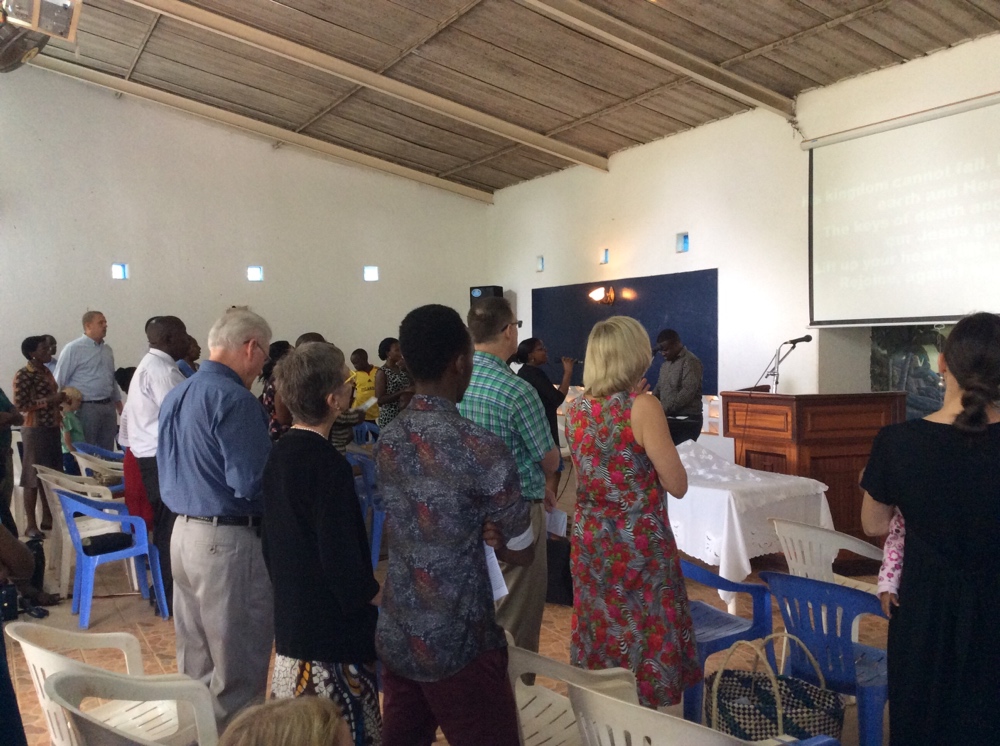 Edited with BlogPad Pro