It's December and Christmas decorations are being put up around Cabo. Christmas music seems out of place here, especially when the hotel santa is singing "Walking in a Winter Wonderland" set off by a motion sensor every time you pass by. It is also odd to see blooming poinsettia plants among the cactus and aloe in the outdoor flower gardens.
Today our dinner was at Tito and Jenny's house. They are a young couple with two young children. Tito manages a fishing boat and for lunch we were served tuna steaks from his yesterday catch. Jenny made us a delicious meal and beautifully served. We had a delightful time of fellowship.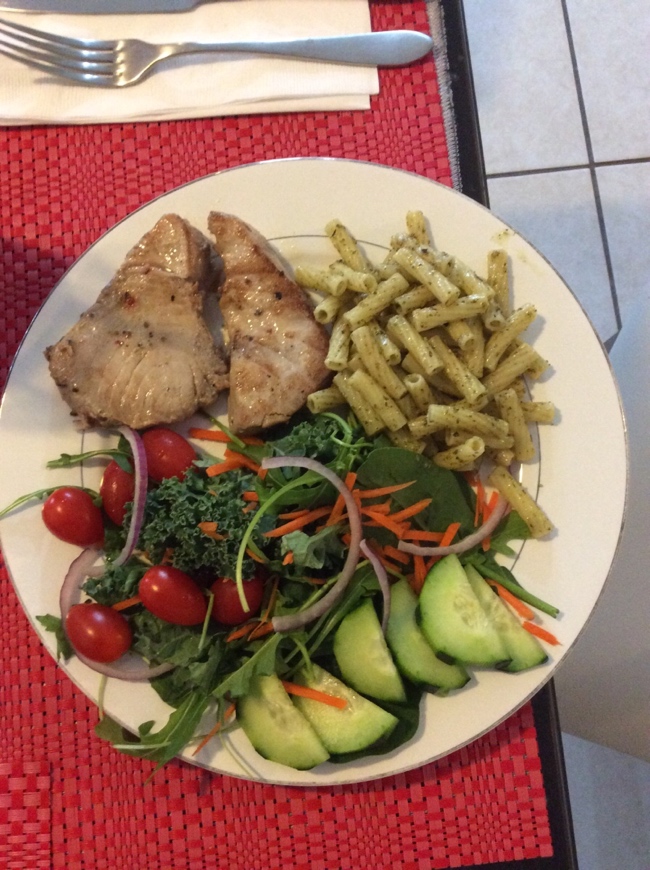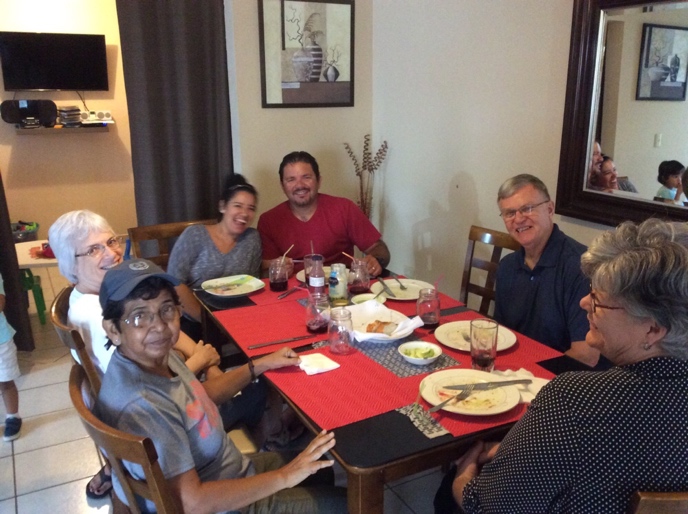 We had an interesting evening with Dale's final seminar for parents. The weather late this afternoon took a turn as a cold front began to pass through. This meant that the temperature went down from the 70 's to the lower 60's, and the wind kicked up as the front was moving through. We set up the projector and chairs outside, and most of the folks showed up dressed in warm clothes and jackets, but it was getting cold so during the refreshment break it was decided we should move everything indoors. The worst part of coming indoors was the noise coming out of the nursery. One little boy has cried incessantly every night of the seminars. The seminar ended well! There were many questions and parents who want to do the right thing in raising their children.
Edited with BlogPad Pro