Today was a long day of teaching for the Carla-Dale-Ellen team. This was the Foundations class that Carla begins with in her teacher training workshops and Dale led a devotional on Psalm 78. Ellen is the translator and always does an exceptional job! During the six hours of classes there were anywhere from 6 to 14 people in attendance. The church where we are working this week does not yet have a Christian school, but they have a strong interest in getting one started. When the Foundations class was over at 4 pm, they had a meeting with core people where Dale gave a presentation on how to start a school and then led a question and answer time on what steps they need to take.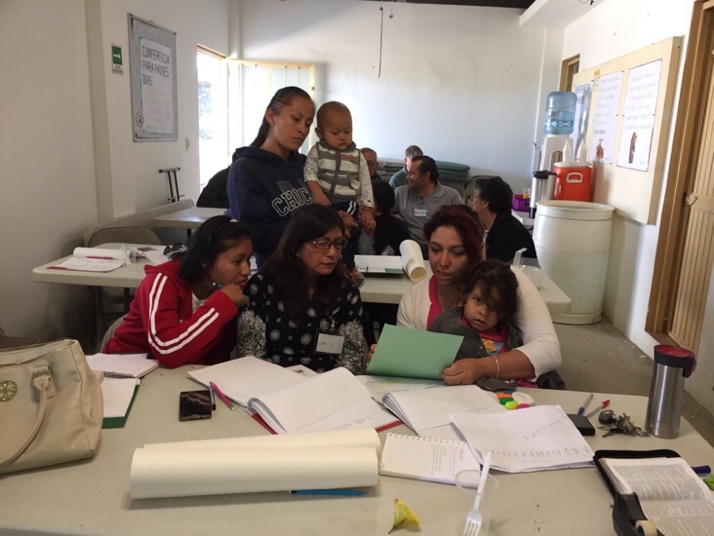 So, while Carla, Dale, and Ellen were hard at work, I got to spend the day with Elvira. We had a good time walking around the shops in town, along the beach and harbor, and just exploring. Elvira speaks mostly Spanish, me only English, but we seem to be able to communicate pretty well. She has taught me a lot of words, but mostly she has shown me how a true missionary lives. She never fails to get into conversations with anyone we meet, inviting them to church or sharing the Gospel with them.
Today was a mixture of clouds and sun, and pretty windy and cool by late afternoon. We had to don our winter jackets to keep warm as we waited for Dale, Carla and Ellen to return from their long day at the church.
Dale is also preaching tomorrow, so keep him in your prayers.
Edited with BlogPad Pro