We're all settled in at the Emperor Hotel until we travel to Teso on Thursday. We went to church with Godfrey, Olga and children at the New City Community Church. They meet in the beautiful chapel at the African Bible College located back on the other side of Kampala. Thankfully, Sunday mornings the traffic is MUCH lighter and it only took us about 40 minutes to get to church. The worship service was very similar to our own back in Pittsburgh.
Chapel in background: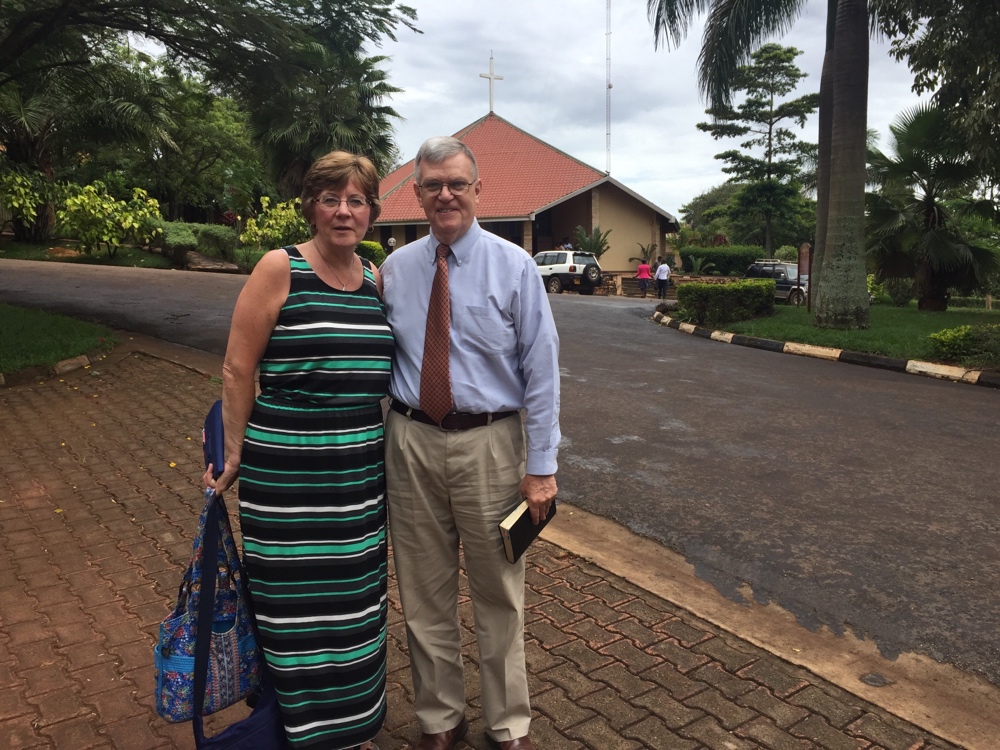 inside the chapel, the children were being prayed for before they went to their class: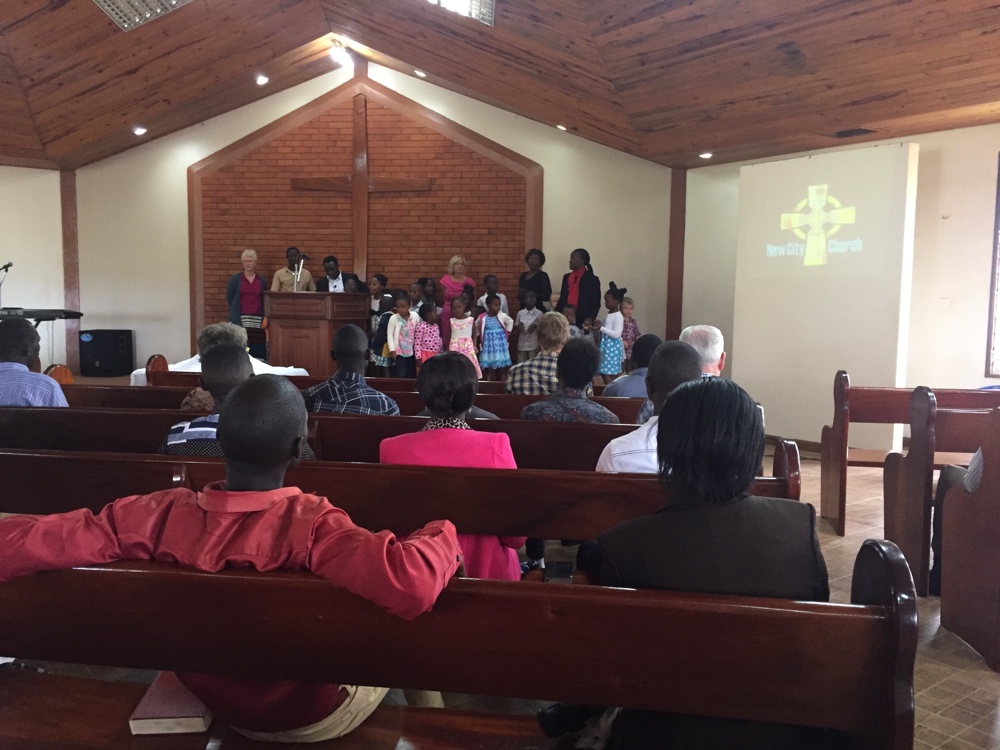 Olga with two of her children, Beniel and Genesis: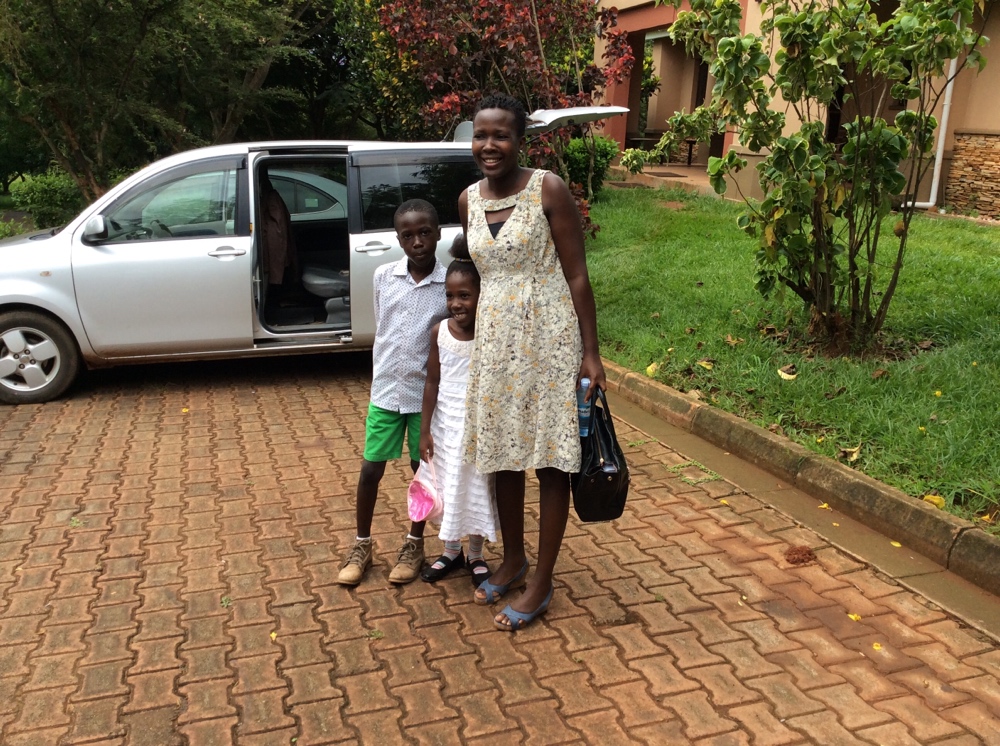 After church we had pizza at Cafe Roma with Jeremy and April Martin (MTW missionaries) and their girls: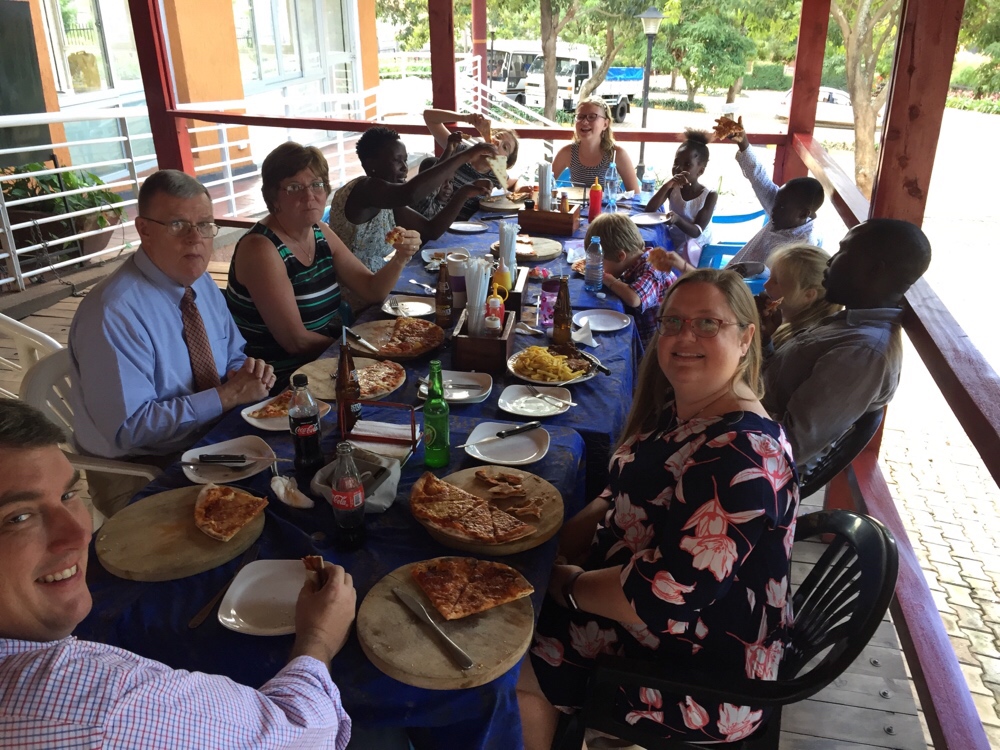 We picked up a few breakfast groceries and some electrical adaptors and headed back across town to our hotel. Tonight we are getting ready for a busy 3 days of workshops at Transform school.
Edited with BlogPad Pro