Two teaching opportunities today.
Zacc picked us up a time our hotel at 8:00 am for a ride into downtown Kampala.  We were leaving Eric and Dale off at a big church where they had been asked to come encourage a group of teachers.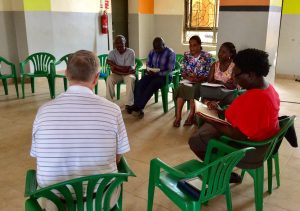 After dropping them off, Carla and I continued north with Zacc to Learning Tree Preschool where we were to do our basic workshops for the teachers there. Eight teachers were there waiting for us when we arrived just before 10:00.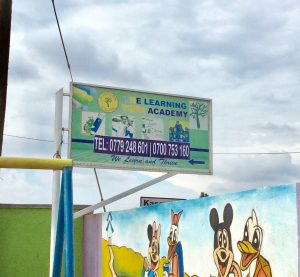 Learning Tree has 57 students from infants to seven year-olds. It was a different experience – the training was held in a small preschool room, a more intimate experience than we've had. The director and one of the teachers both had infant sons that needed to be fed and attended to during the day. I, of course, stepped right in to help.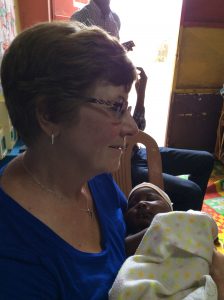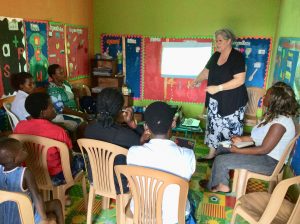 Carla's training was also different in that these young teachers had a lot of specific questions pertaining to their age group of children. However, they were a very captive audience and sharp group of teachers.
Dale and Eric arrived at the preschool around noon, we were served lunch at 1:30, and Dale did his "Shepherding" workshop after lunch until we left at 4:00 pm.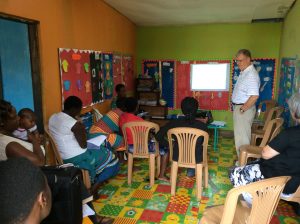 After a couple stops to meet Eric's baby and see his wife Cathy, drop off the printer at the MIE office, and find some modern facilities, we headed back to stay at the Williams for the busy weekend ahead.