Our fourth day of teacher training here in Gonaives.
Day two for Quentin's course on strategies for teaching a second language, in this case French, using story books. It has been a good opportunity to encourage the teachers here to be using all the new library books that several churches back in Florida and Pennsylvania have provided over the past two years.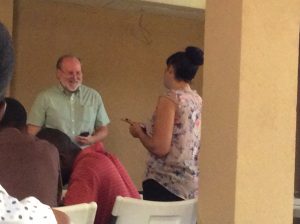 The teachers have had fun playing matching and word games, while they are learning new techniques to use in their classrooms. Now each team has to select one of the books and prepare a lesson using those techniques. Tomorrow they will present their projects to the class.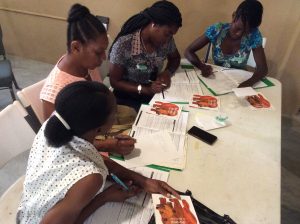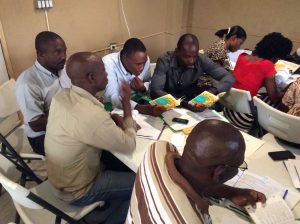 Our classroom, a.k.a. the future seminary library, had some more work done to it yesterday late afternoon – they put the windows in, and installed a door to our classroom!   Since the room was sealed up, we were able to use the air conditioning today!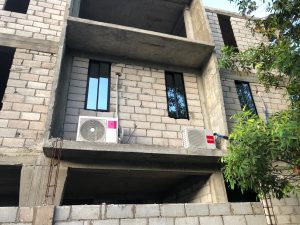 But keep in mind, the rest of the building has a long way to go.