On our way north to Lira! We got on the road about 10 a.m., and took the Northern Bypass to get around Kampala in a speedier fashion. Our driver is Sam – he was our driver the first year we came to Uganda and we got to know him very well!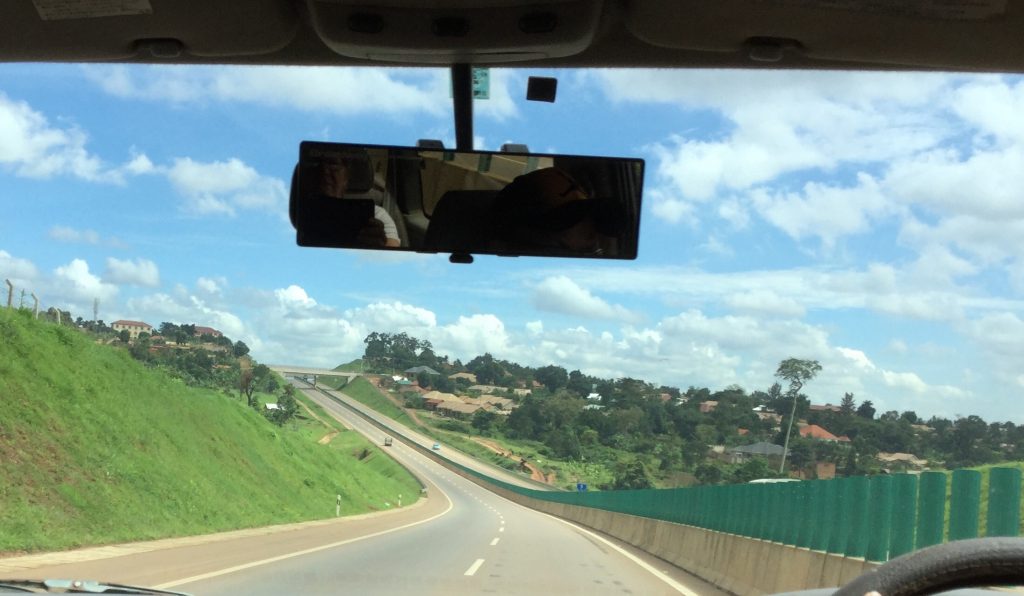 We soon ran into some road construction, but once we passed the congestion of the first few miles of Bombo Road, we began making good time on this approximately 7 hour journey.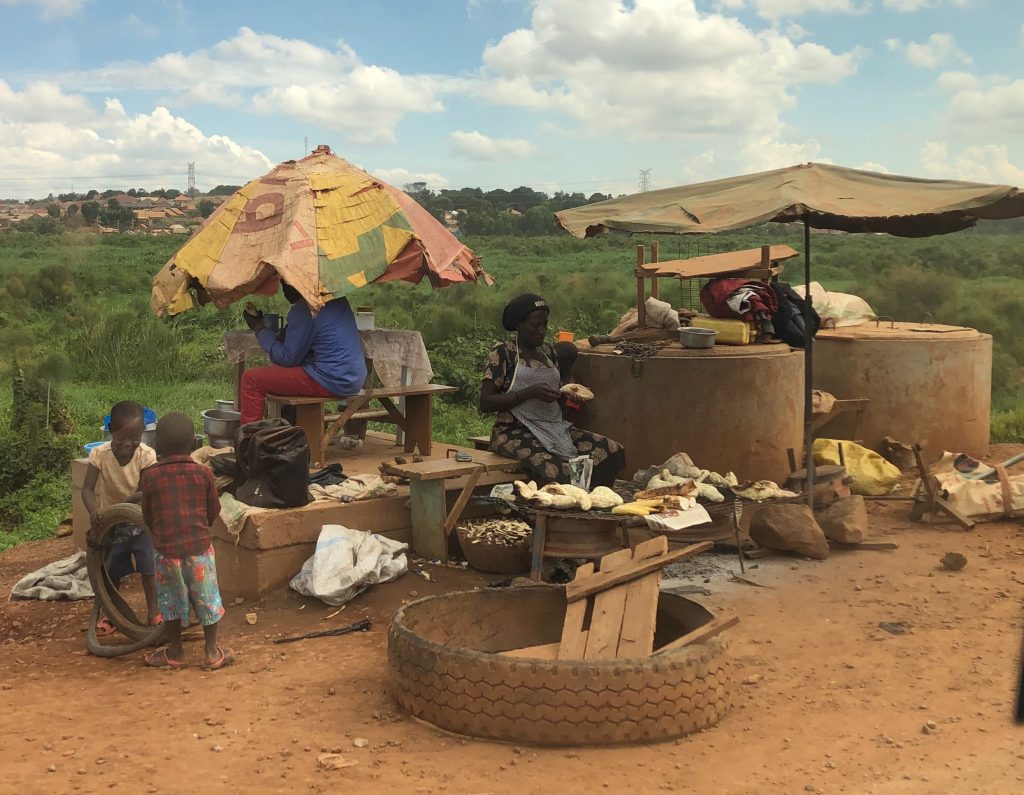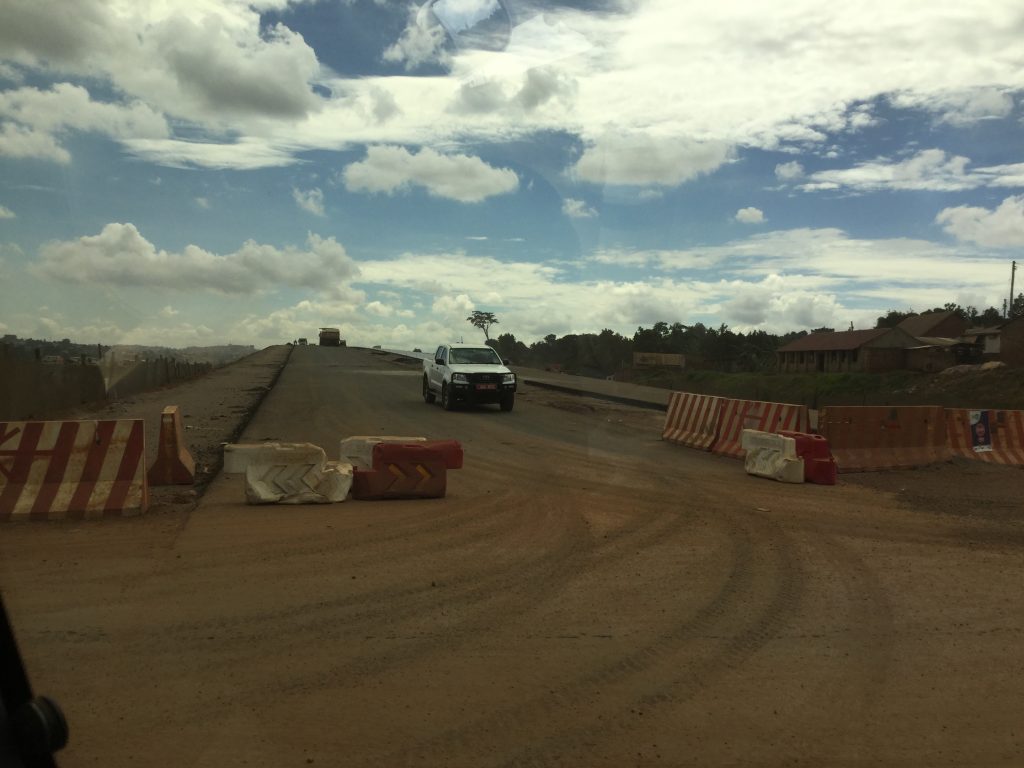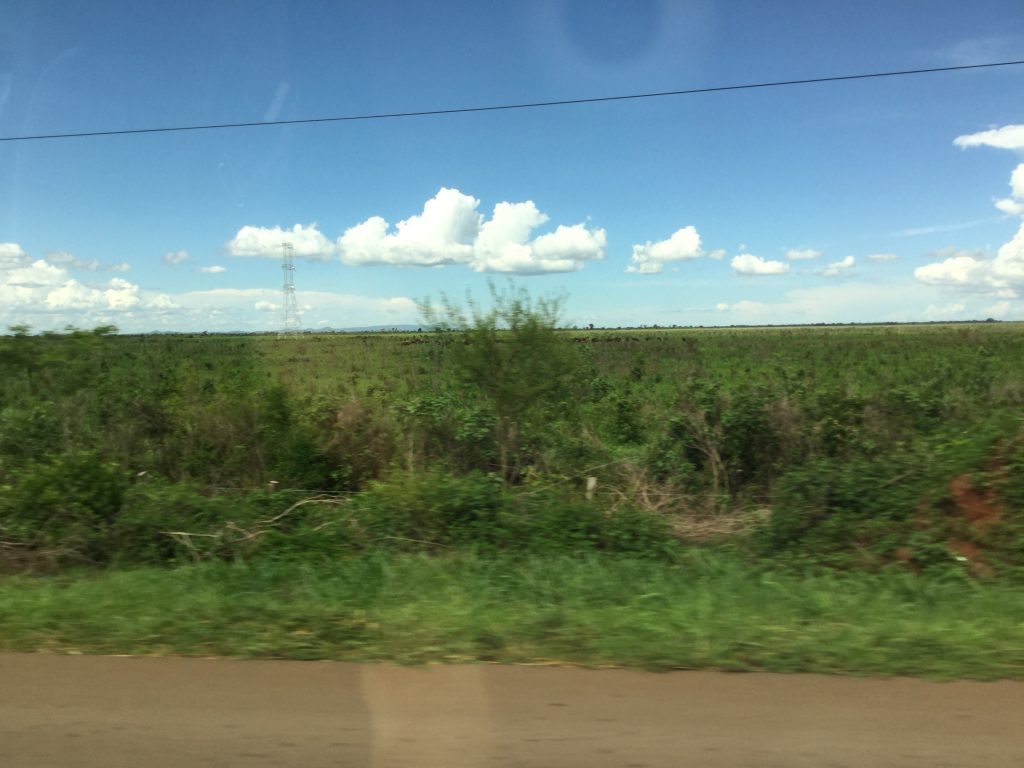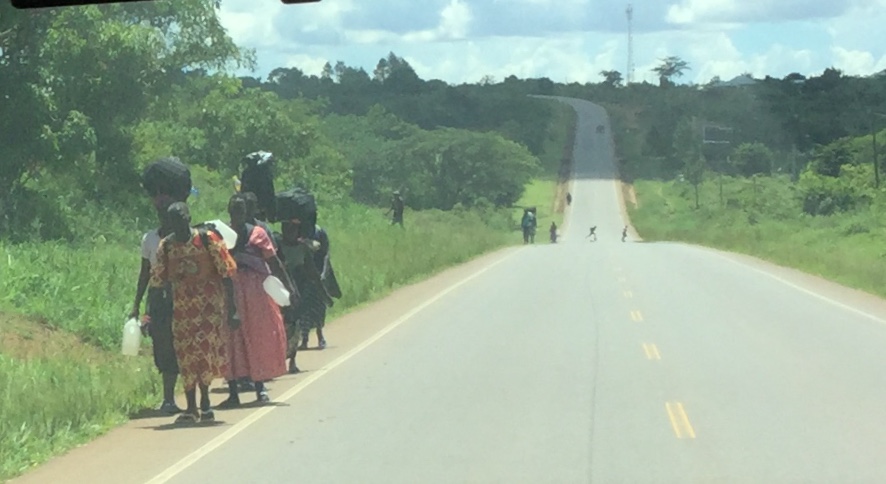 Along the way we passed by many groups of people who are walking to the Shrine of the Martyrs in Kampala for the June 3 festival at the shrine. These groups have possibly come from Gulu and still have many miles to walk before June 3!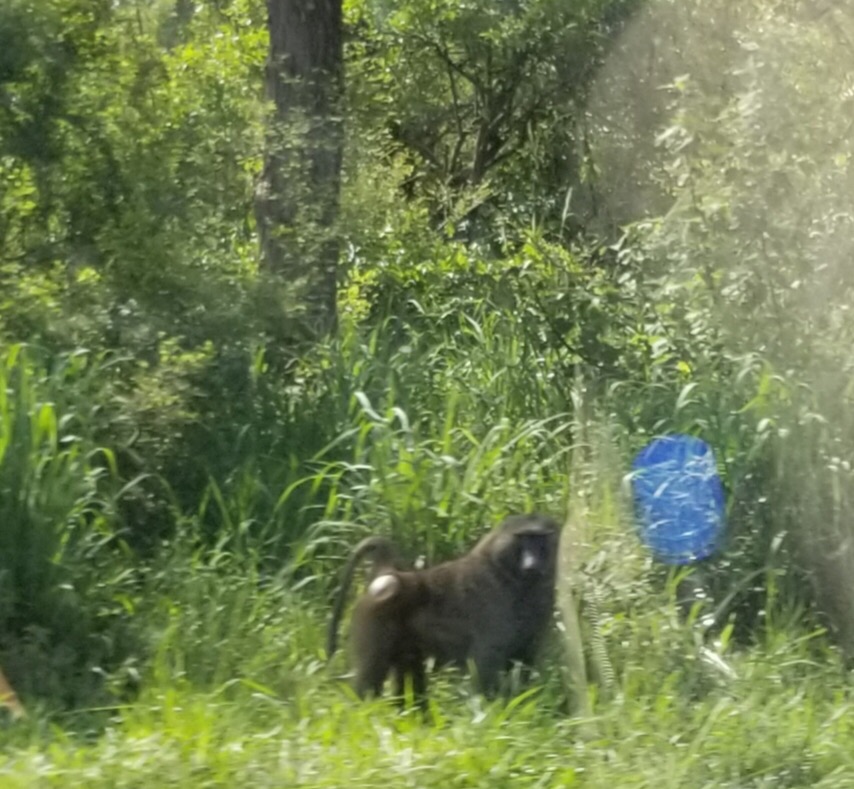 It took us 6 1/2 hours to get to our hotel in Lira, with a stop at a roadside restaurant where we enjoyed some pretty tasty Hawaiian pizza, among other good food choices. We enjoyed venturing into some new territory for us in Uganda. The scenery is beautiful (Uganda is the 'Pearl of Africa'), and crossing another part of the Nile River at the Karuma Bridge was breathtaking. It is not allowed to take pictures of the river when you cross.
After checking in to our rooms, we were met by Pastor Silas and Pastor James, who are the men who invited us to come here for teacher training at a nearby school. We had the privilege last year to attend Silas' graduation party rom ABU. We invited them to join us for dinner and good conversation regarding our on line PTEP program.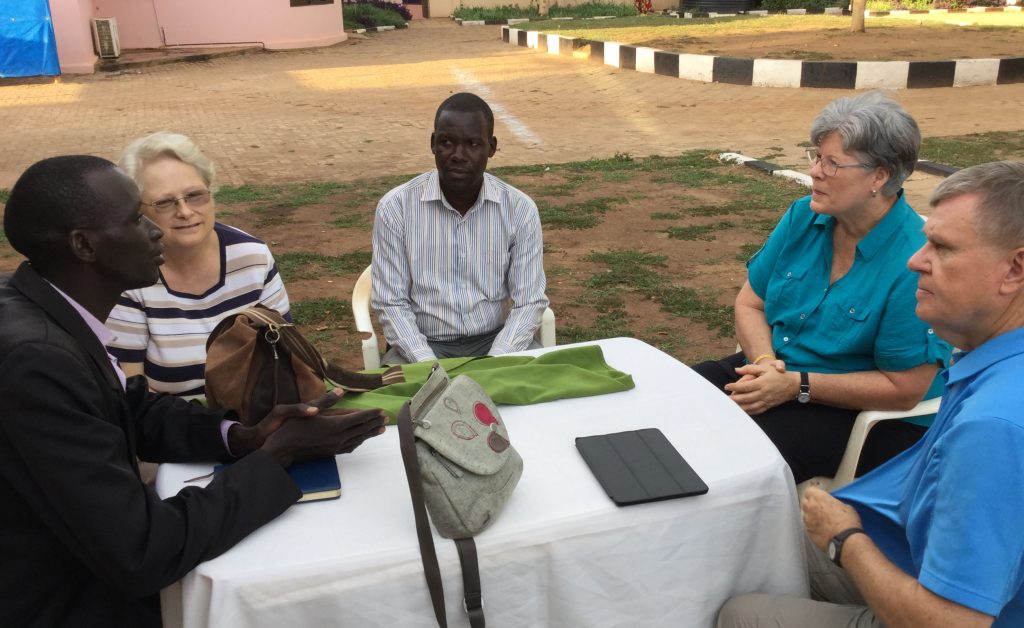 We are looking forward to a good night's rest before we start the training in the morning.