We are in Bogota! We arrived late last night, with no problems in our travels.
Today is Carla's Birthday. ? We spent the day resting, planning, and playing with the Dishman children. I got to accompany Lauren on her grocery shopping trip – Uber there, taxi back and tote the groceries up to her 9th floor apartment. Thankfully there is an elevator.
Tonight Lauren Dishman hosted a meal with traditional Colombian cuisine she had delivered from a local restaurant. (Peter is out of town). Two RUF interns, David and Paulino were here for dinner along with Cheryl & Bert Barber and Becky & Joe Harrell, who are MTW missionaries here in Bogota. Dale and I are staying with the Barbers, who happen to live on the same floor of the apartment building as the Dishman's.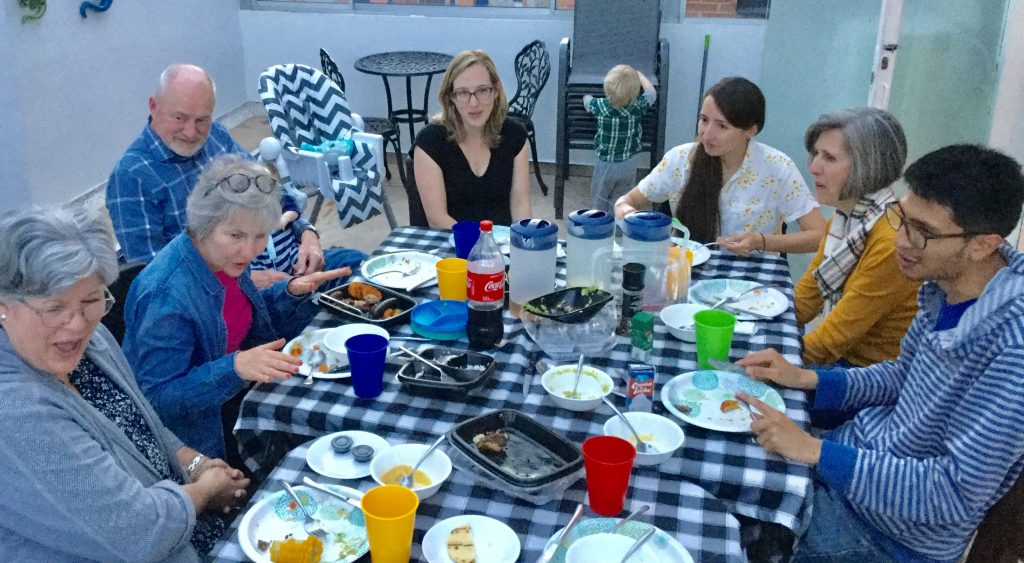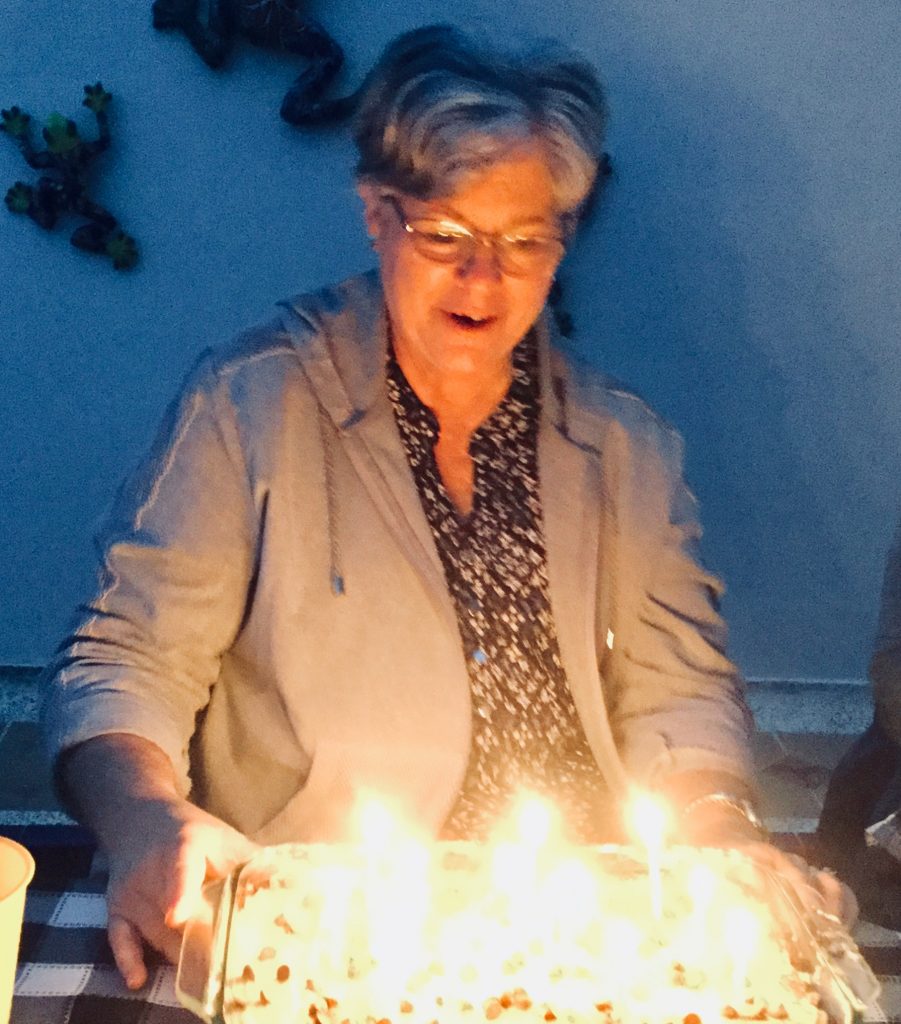 After dinner we had a time of prayer for the RUF program here and for the next two days of our PS78Teacher trainings. Tomorrow we will be catching an Uber ride at 6:15 am to travel across town to the school where we will be holding seminars for the next two days. We better get to bed!