Another sunny day in Bogota. We went to churches with our hosts – Carla to the Christo Rey church with the Dishman's, and Dale and I went to a mission church, Fuentes de Gracia, with the Barbers.
This afternoon a group of pastors and church leaders were invited here to the Barbers for lunch and a discussion on Christian Education and the process to start a Christian school. Dale and Carla shared their history of working in and with Christian schools and then during dessert Dale shared PS78Teachers materials on how to start a Christian school. It was a good afternoon.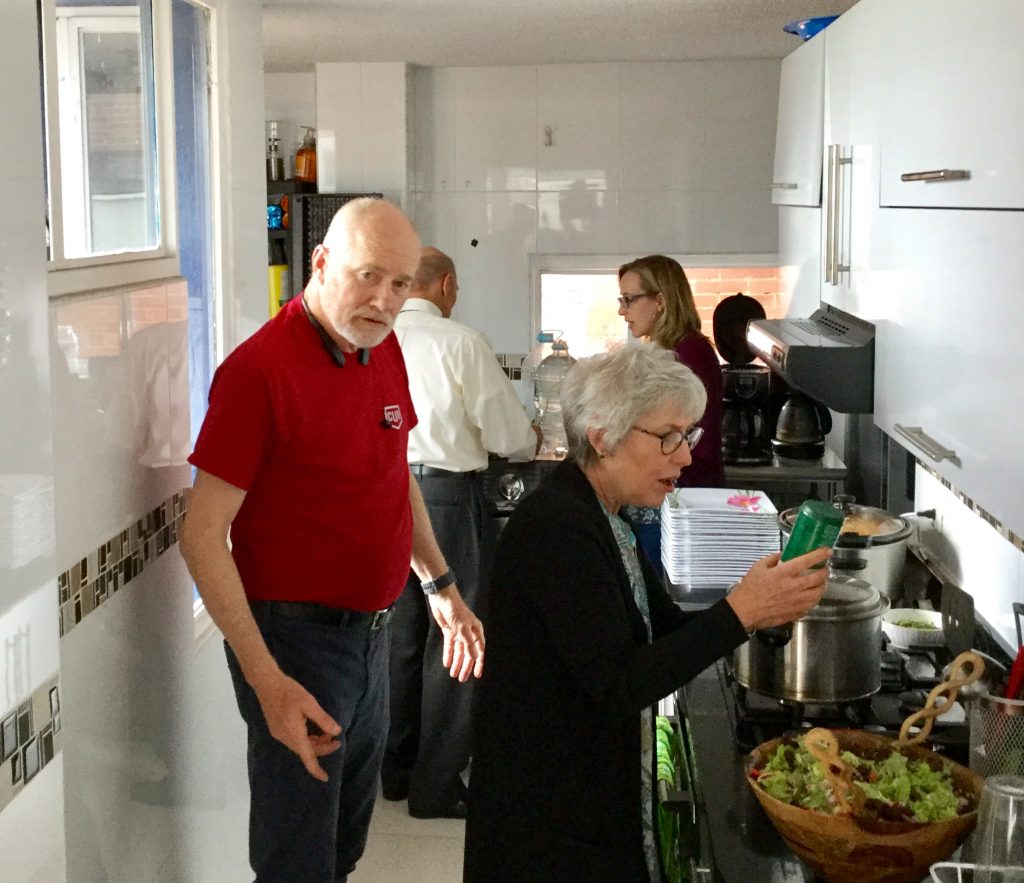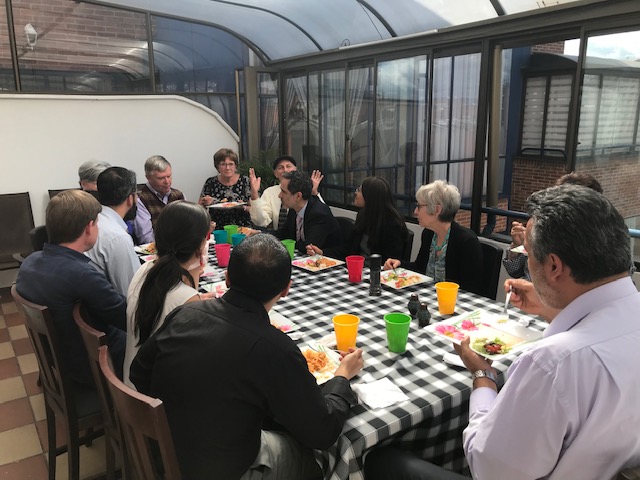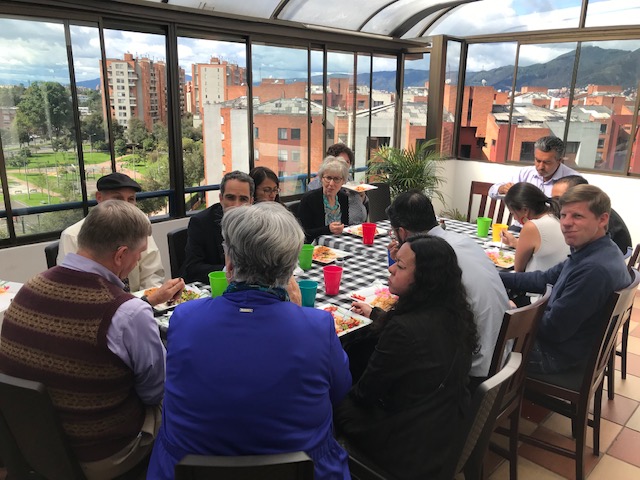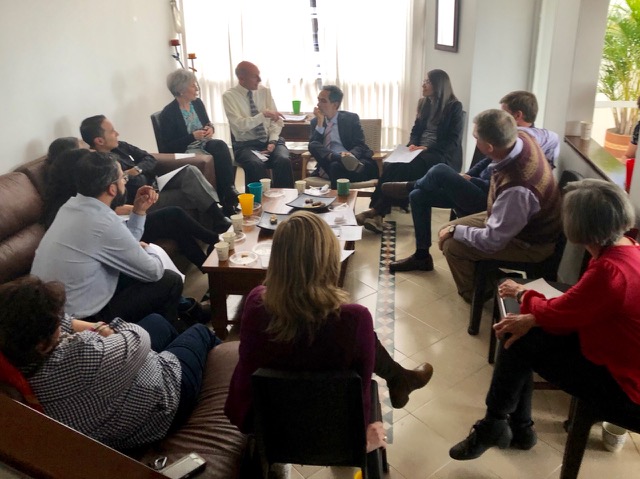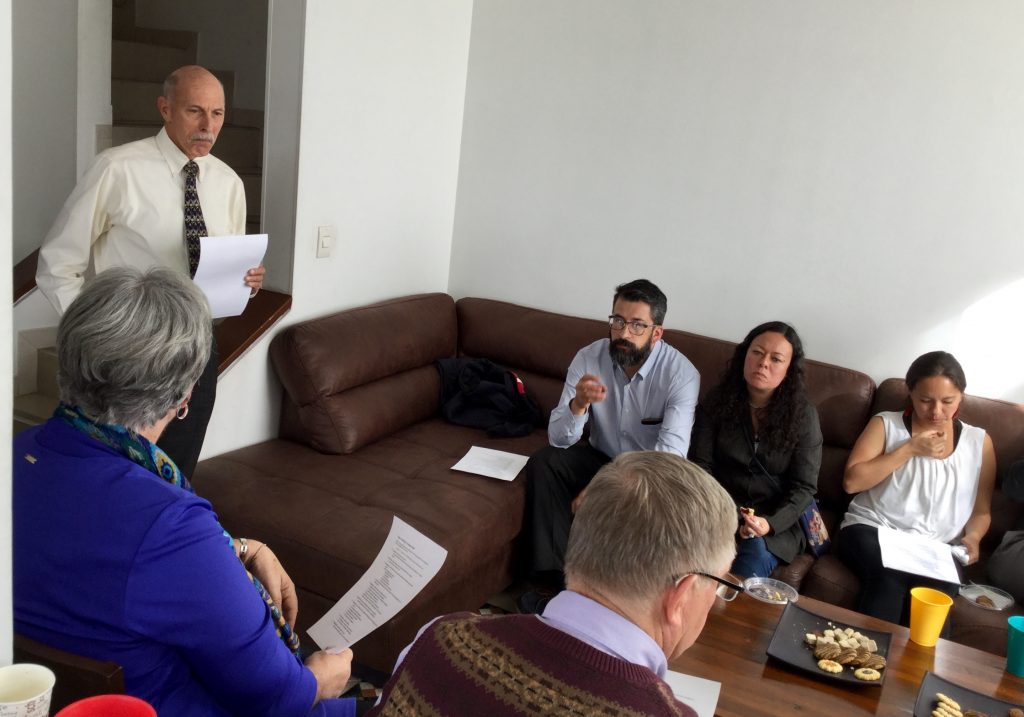 Tomorrow morning we will be catching an early flight home. It has been such a good visit to Bogota and we have again been blessed by the friendships we have made here.