Warning: Lots of food pictures in this post! Ethiopians love to fellowship around a meal and a good cup of coffee!! After Saturday's workshop, we had a real treat; ITC President, Tamrat, taught us how to eat the Ethiopian way.  We talked for a long, long time and visited his favoritecoffee shop — because NO meal is complete until there is coffee!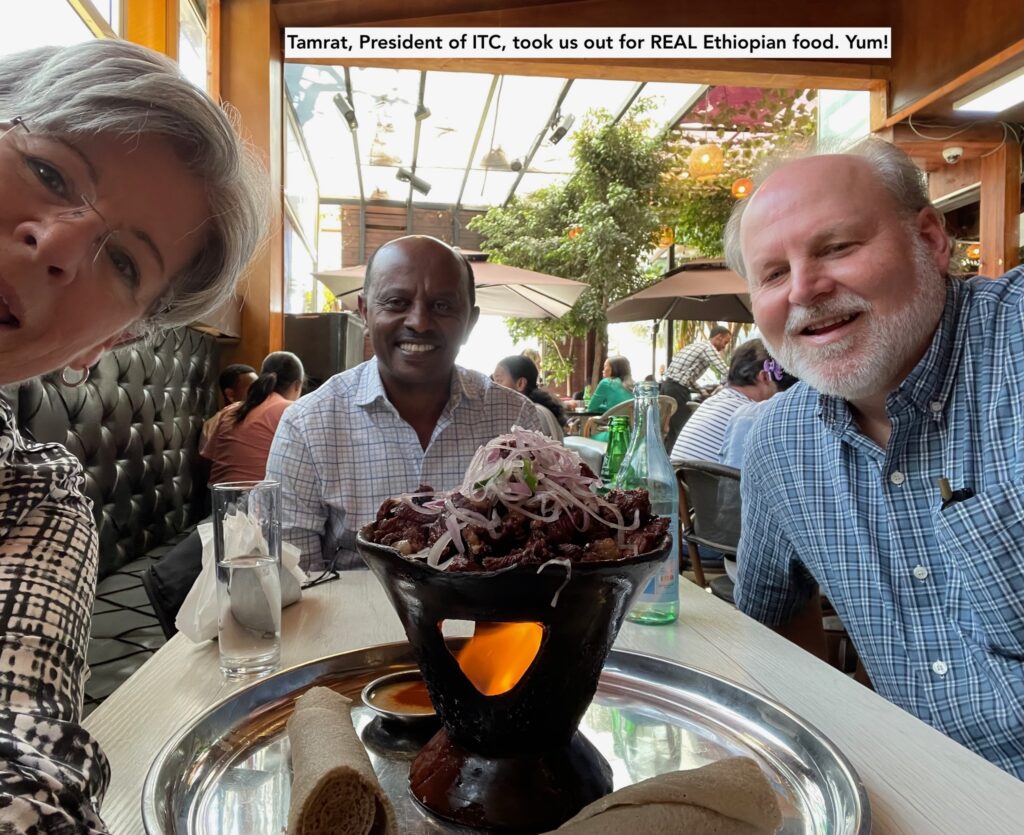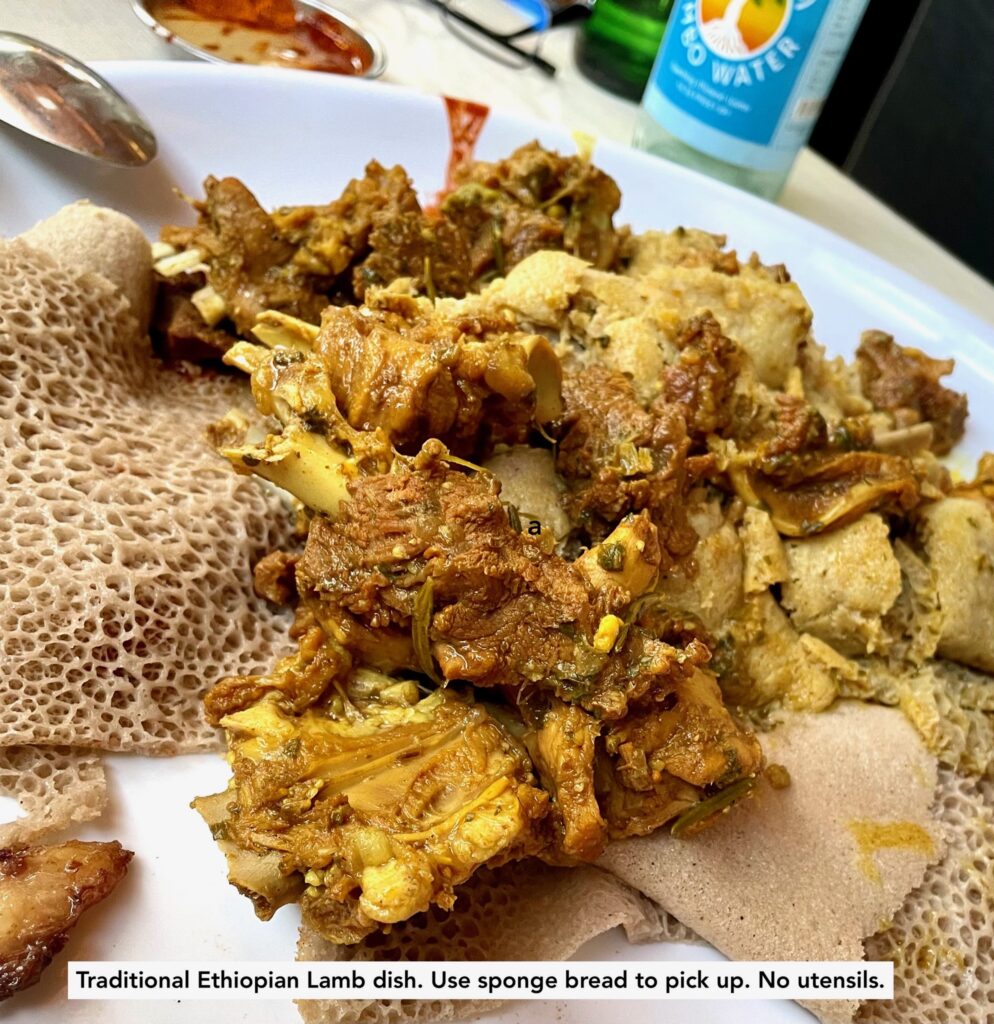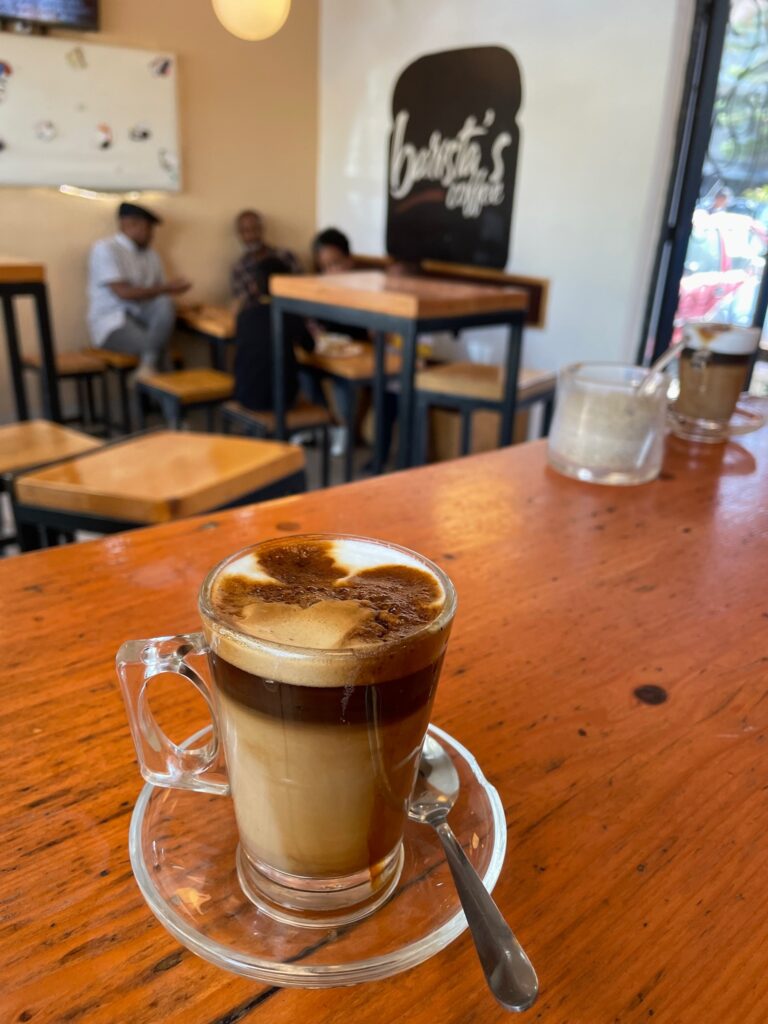 Sunday, on the way to International Evangelical Church, we saw incredible contrast; from lambs marked for slaughter on the side of the road to high rise building to large numbers of unfinished buildings, some extremely tall. Huge city of almost 5.5 million people!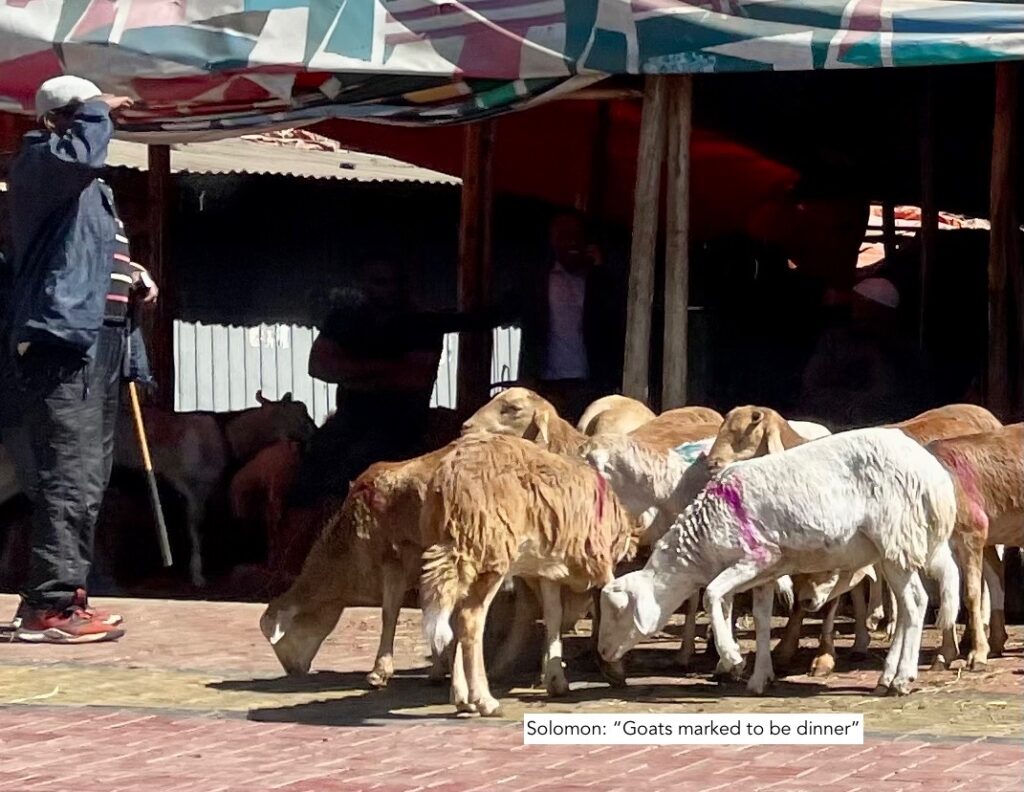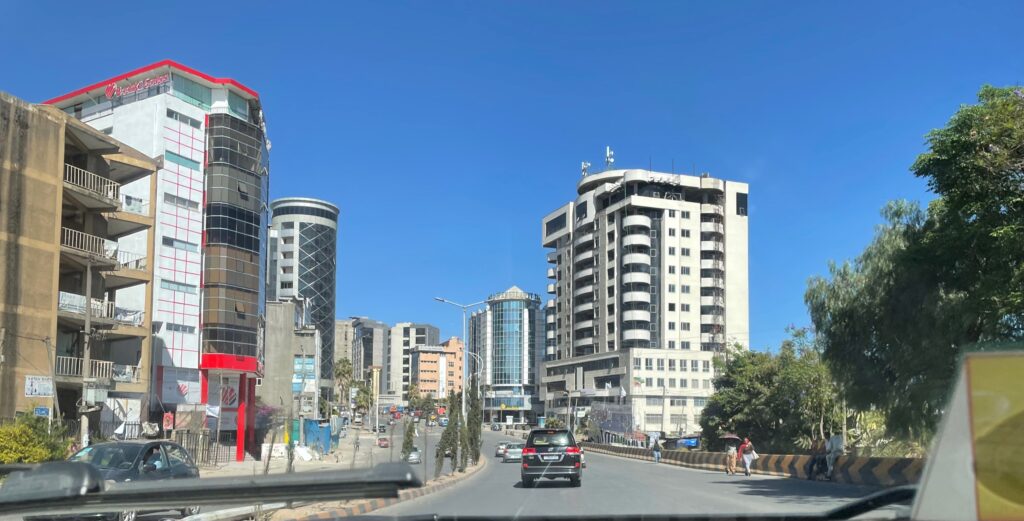 Solomon, Quentin, and I enjoyed worshipping with a wide variety of nationalities at the International Evangelical Church — In English.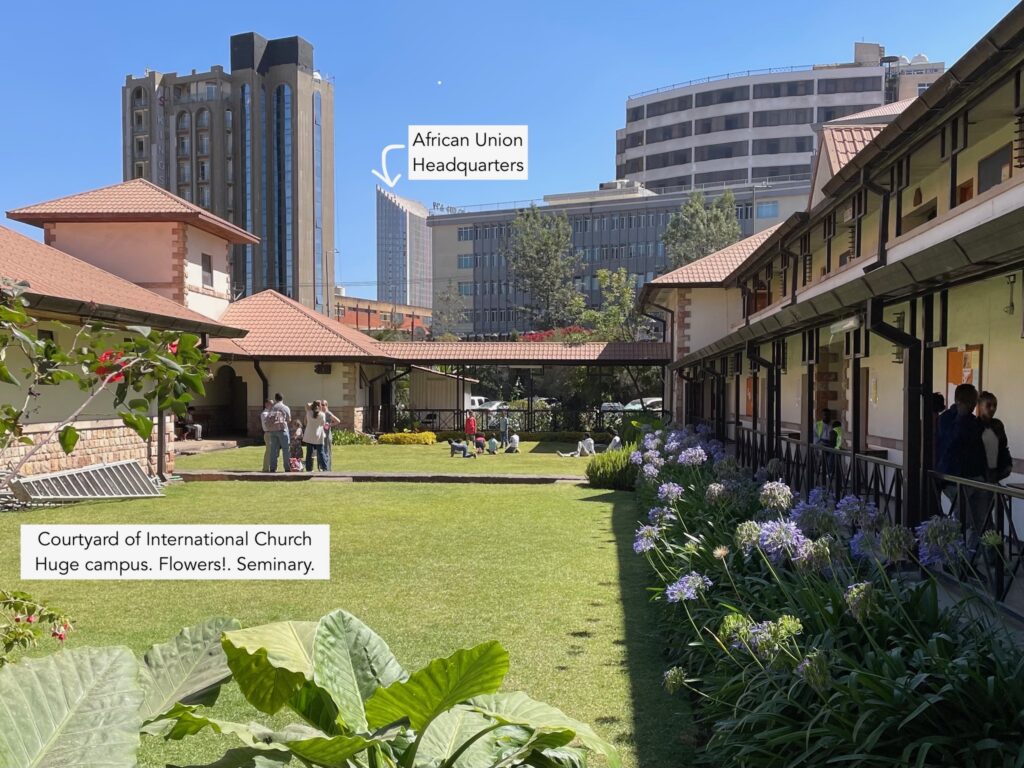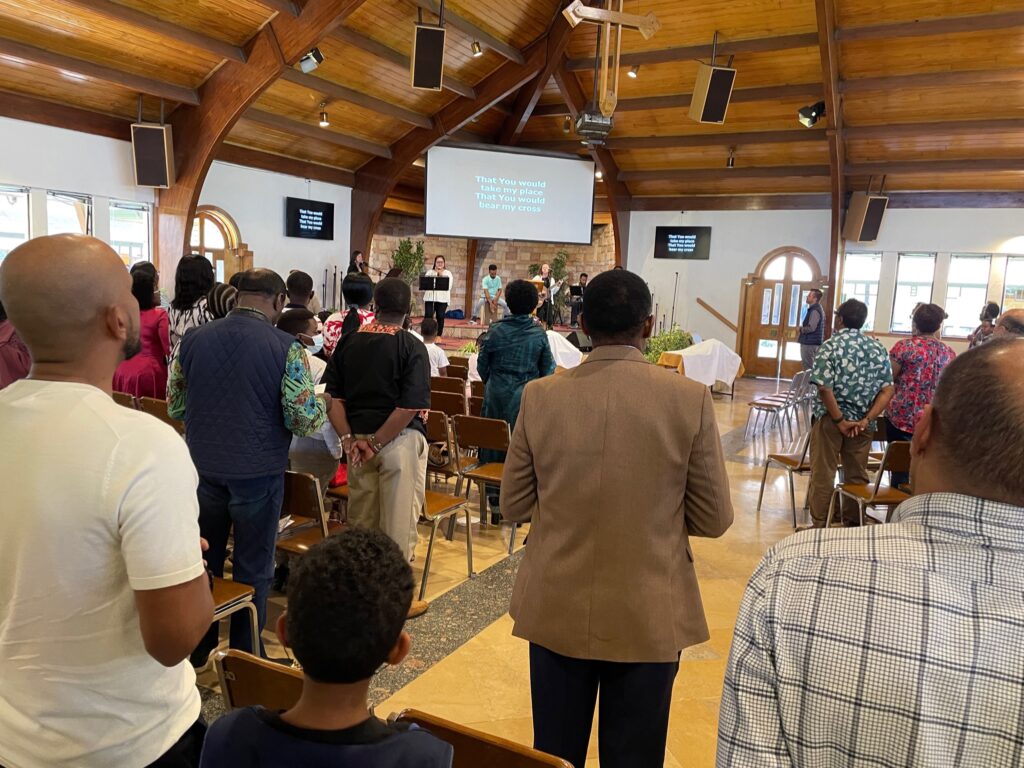 After church, more traditional Ethiopian food at Kategna's. We are getting better at using the enjera (bread) to pick up our food. Well, not really, we still make a mess of it, but we had a great time.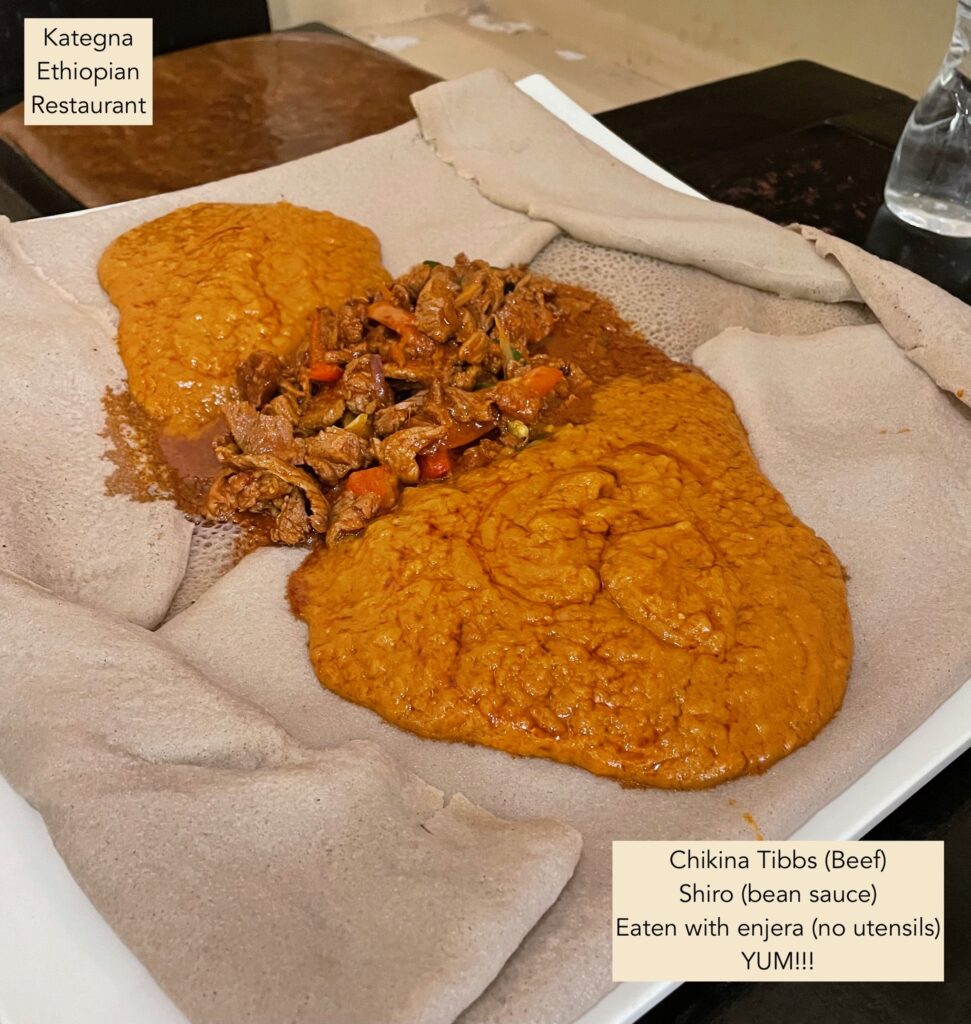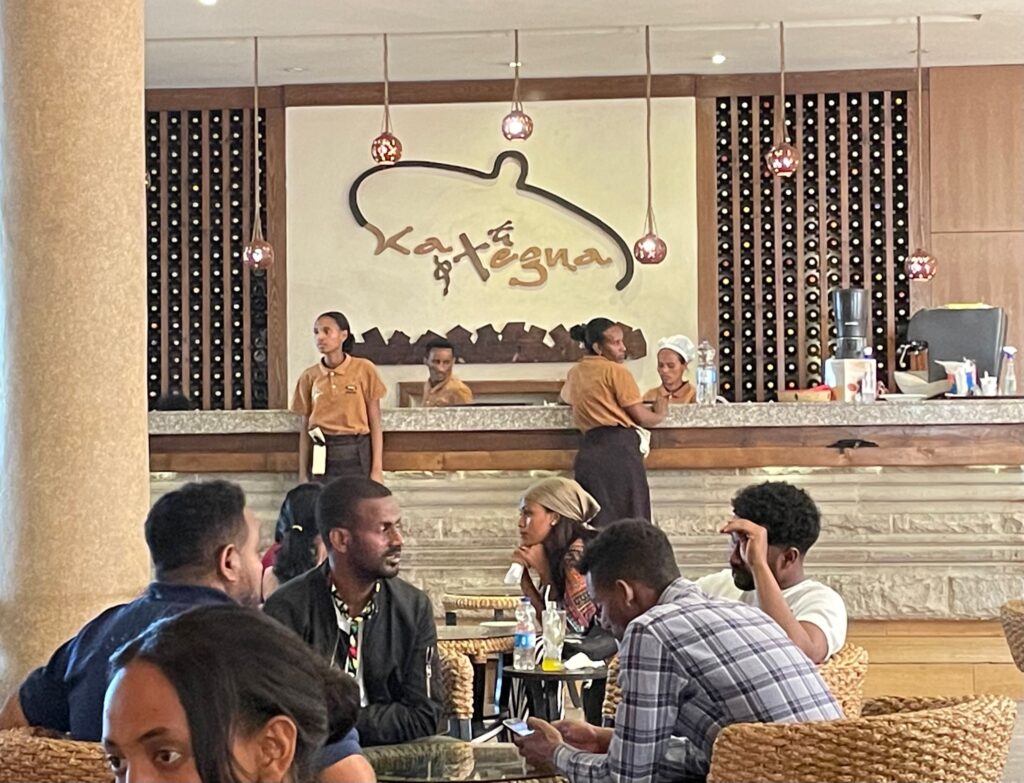 Solomon has become a fast friend to us and a strong advocate for PS78Teachers as evidenced during our presentations with teachers and school leaders at two large Christian schools on Monday. He eagerly and competently explained and promoted our program to Christian teachers!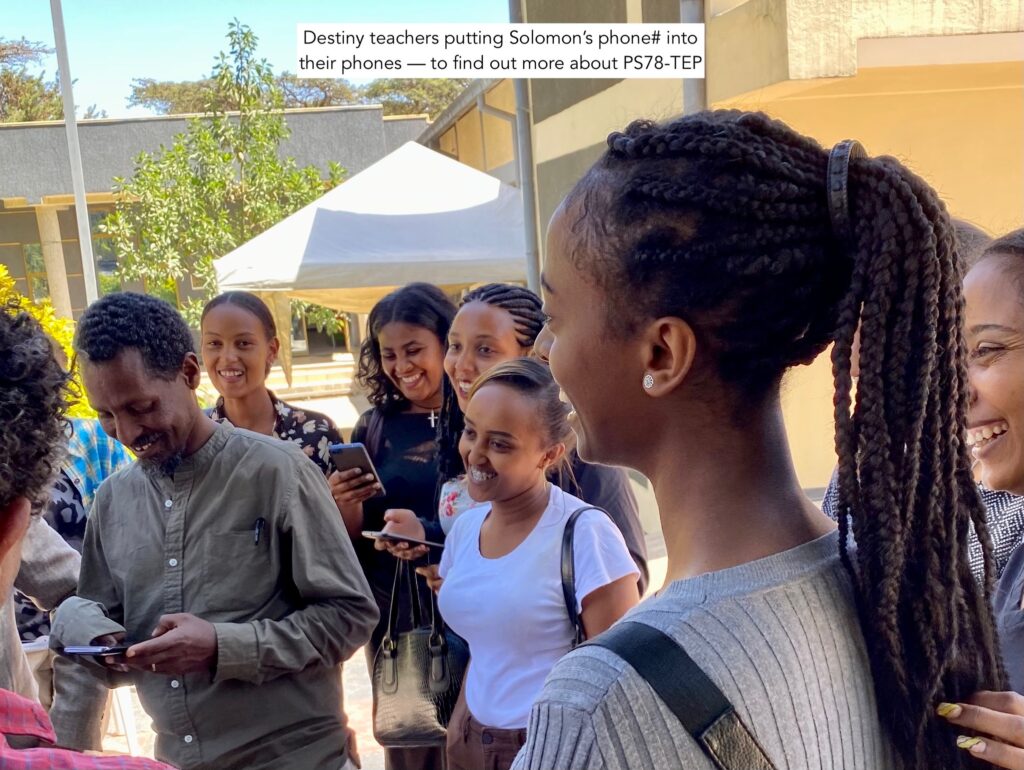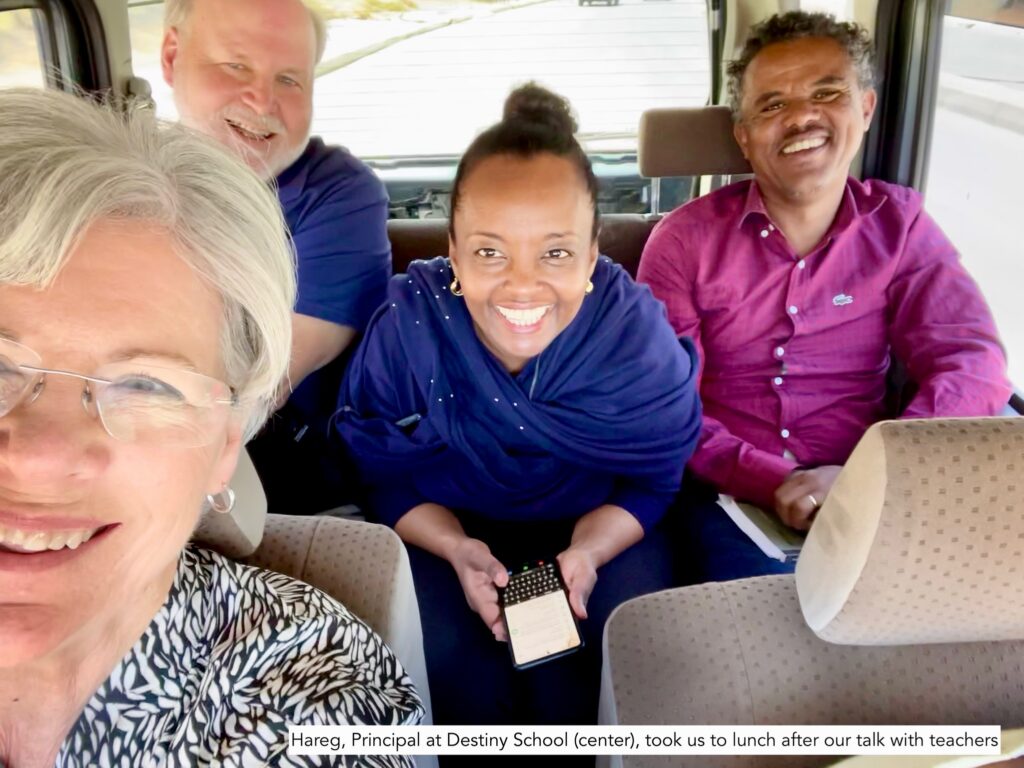 Hareg is a leader in the movement to unite Christian schools to fight for freedom to proclaim Christ in Christian schools. She treated us to a vegetarian meal — still no utensils, but so, so good! And great conversation!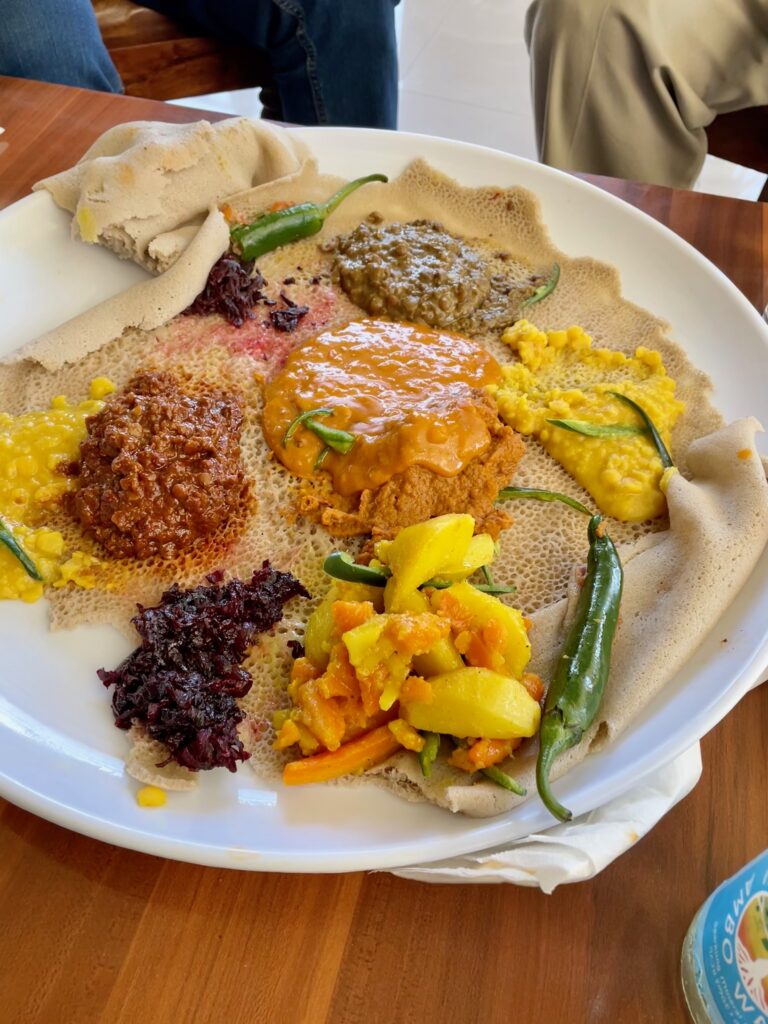 Second school visit after lunch. Great reception from school leaders!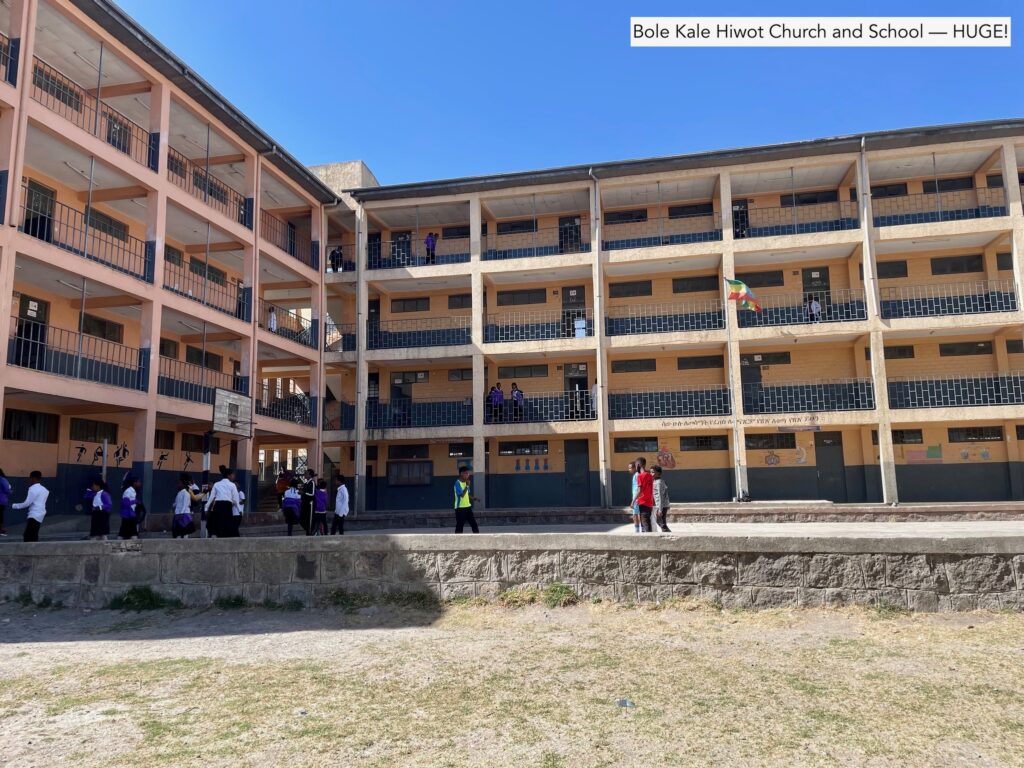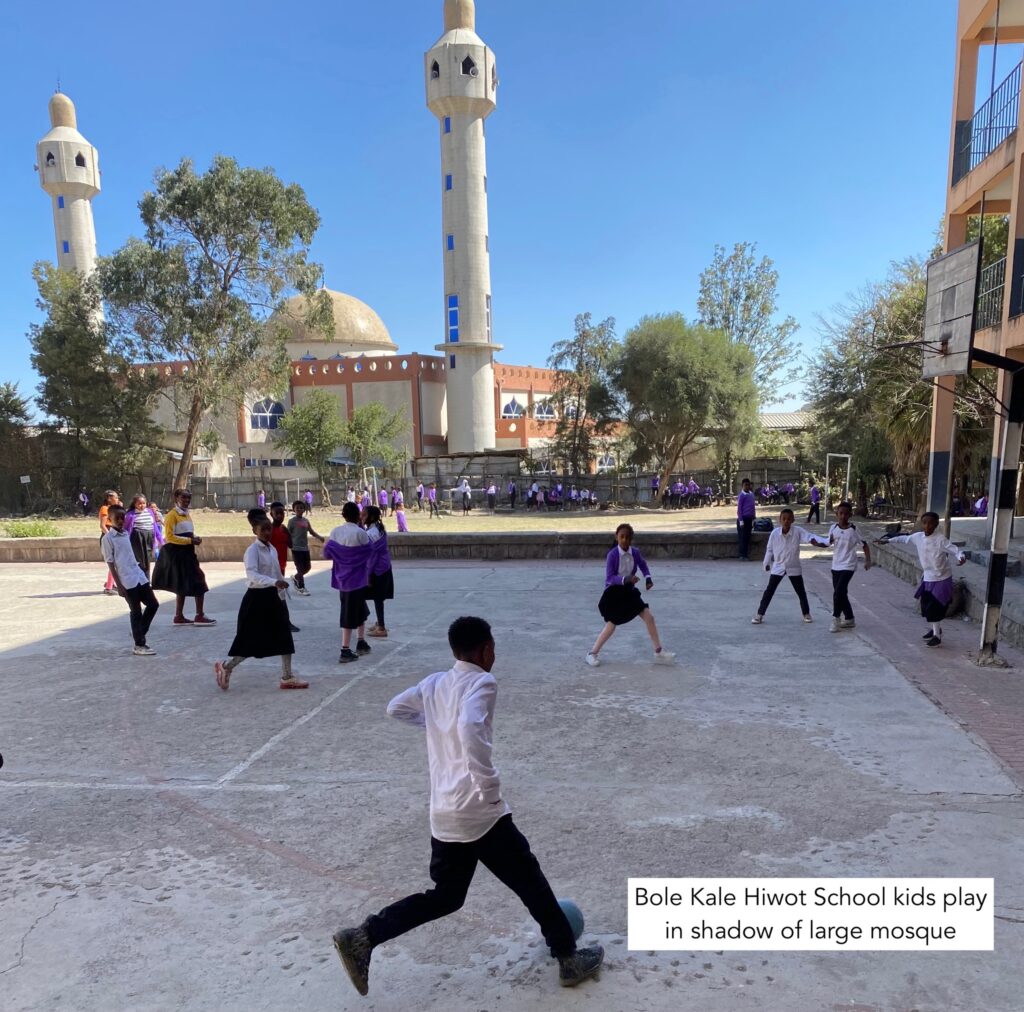 Our classroom for last Friday and Saturday's instructor's class (below) will be used for our 15 hour workshop for 20+ MDiv students on Thursday-Saturday this week. Tight fit! Pray for Carla and Quentin as they prepare for this class. Pray God will use their efforts to help future pastors catch a vision for Christian education in the family, the church, and Christian schools. Also, pray as they meet with some of the ITC MINTS Seminary board members on Tuesday. They probably will eat more Ethiopian food with their hands and drink some more rather strong coffee!