Written by Quentin
Today Carla and Quentin met Pastor Girma who is one of the board members of the Interdenominational Theological Seminary (ITC). He and his family have established and are operating a group of schools called the Etheo National Schools that are educating nearly 7,000 K-12 students. After meeting Pastor Girma and Dr. Tamrat (the president of ITC and our host for this trip) at the Abat Guest House, Pastor Girma drove us in his car to southeastern part of Addis Ababa to visit some of his schools.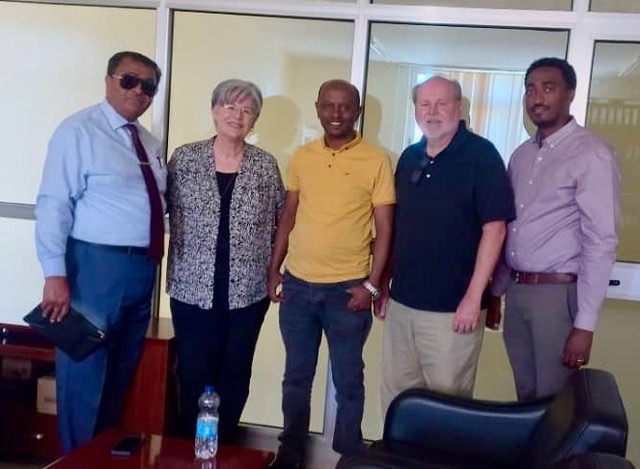 Other than traveling across town to attend the International Evangelical Church on Sunday, February 5th, this was our first time to venture out of the area near the airport where both our guesthouse and the seminary are located.  The car ride out to the schools gave us an opportunity to witness the stark contrasts in Ethiopia between the wealth that is evident in the tall modern buildings of the city and poverty that is evident in the tin shacks of the surrounding areas.  Nevertheless, construction seems to be going on everywhere, from the buildings across the street from the guesthouse to many of the roads that we took to get to the schools.  It is apparent that Chinese money and construction expertise is fueling a good deal of this construction.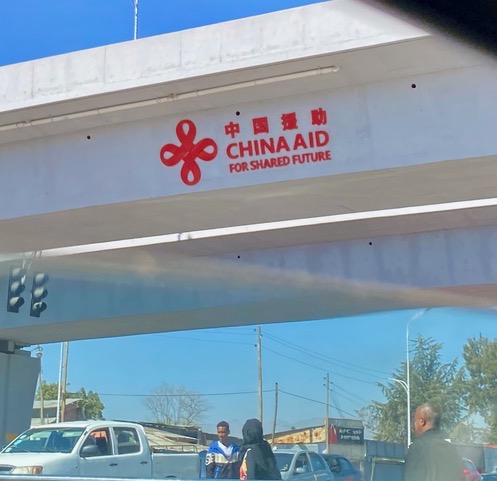 The first school Pastor Girma took us to visit was the Ethio Excellence Academy a preschool and kindergarten administered by his daughter-in-law Ruth.  Ruth was a radiologist before becoming the headmistress of the school.  After meeting her and hearing a little about the history and mission of the school, she took us to visit some classes.  Each time we entered a classroom, the students who were all dressed in neat uniforms with orange sweaters stood to greet us.  We were under the impression that students in Ethiopia did not start to learn English until later in their education, but most of these four-, five-, six- and seven-year-old students were able to greet us in English, tell us how old they were, and sing English songs like B-I-N-G-O and Everywhere We Go.  The walls of the classrooms were covered with teacher made posters and visuals designed to teach things like the months of the year and "polite words" like "sorry," "excuse me," and "thank you" in English.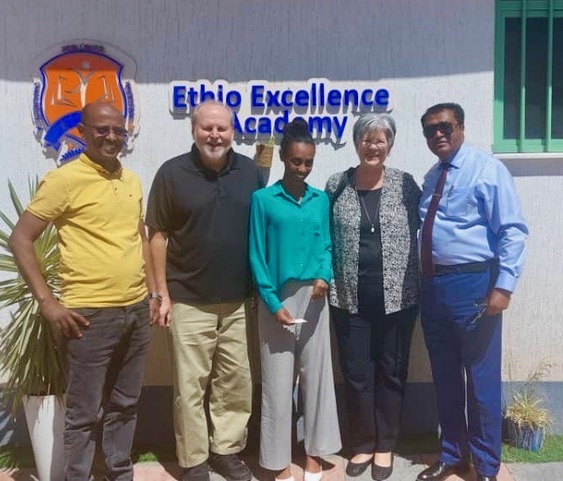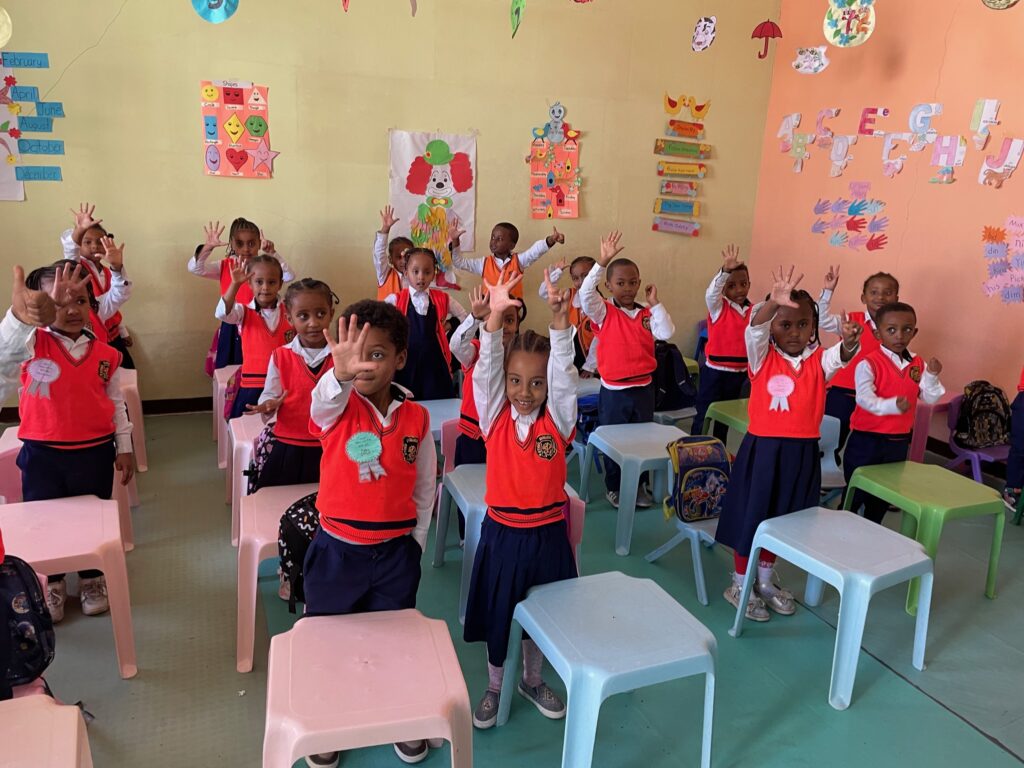 Next, we visited the primary and secondary school, administered by Pastor Girma's articulate and impressive son Yonathan (Jonathan), who is Ruth's husband.  Several of Pastor Girma's other children also work at this school which has over 800 students in grades one through twelve.  The students at this school were also neatly uniformed but with navy blue sweaters.  They also stood when we entered their classrooms and conversed with us in simple English.  After visiting the classrooms, we were able to have good conversation with Yonathan and he expressed the need that his school had for the kind of teacher training PS78Teachers is offering through our partnership with ITC.  He even asked if we could send some volunteer short term missionary teachers to work in his schools and offered to cover the in-country expenses (such as housing and food) for such teachers.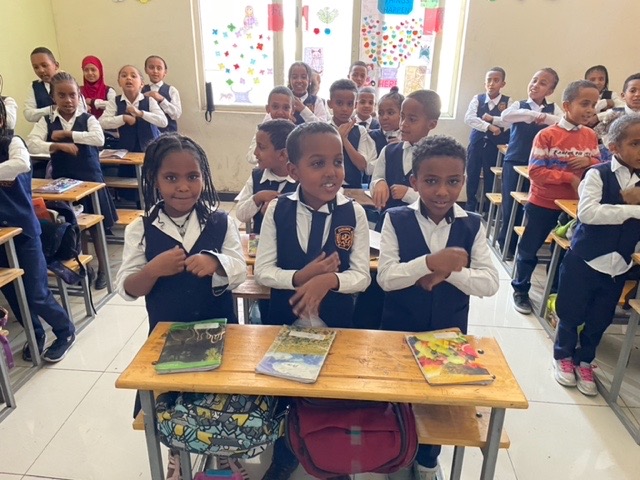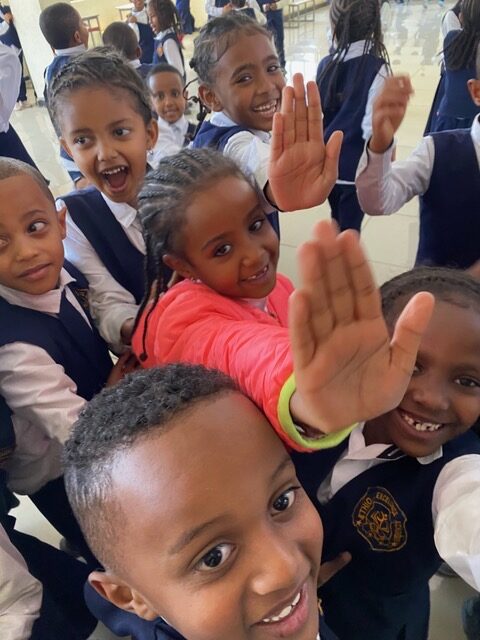 After the long drive back to our guesthouse, we said goodbye to Pastor Girma, but we all agreed that we would stay in contact and that the Ethio National Schools and ITC would work together to train Christian teachers using the ps78 Teacher Education Program.