Yesterday was a bit different for us. Instead of working with teachers, Solomon invited us to give a parenting seminar with his home church. If you have followed us in past trips, Dale McLane is our usual "Parent Seminar" leader. But, it was Solomon, our friend, our humble servant host asking – We had to make it work. We quickly got notes and help from Dale (in the U.S.) and put together a PowerPoint (adapted way down to 3 hours), which was translated to Amharic by Solomon. We, of course, could not read it, nor could we get the English version printed. What to do? We took screen shots of each slide, transferred them to iPhoto on our phones and used our phones to help us teach. Technology comes through!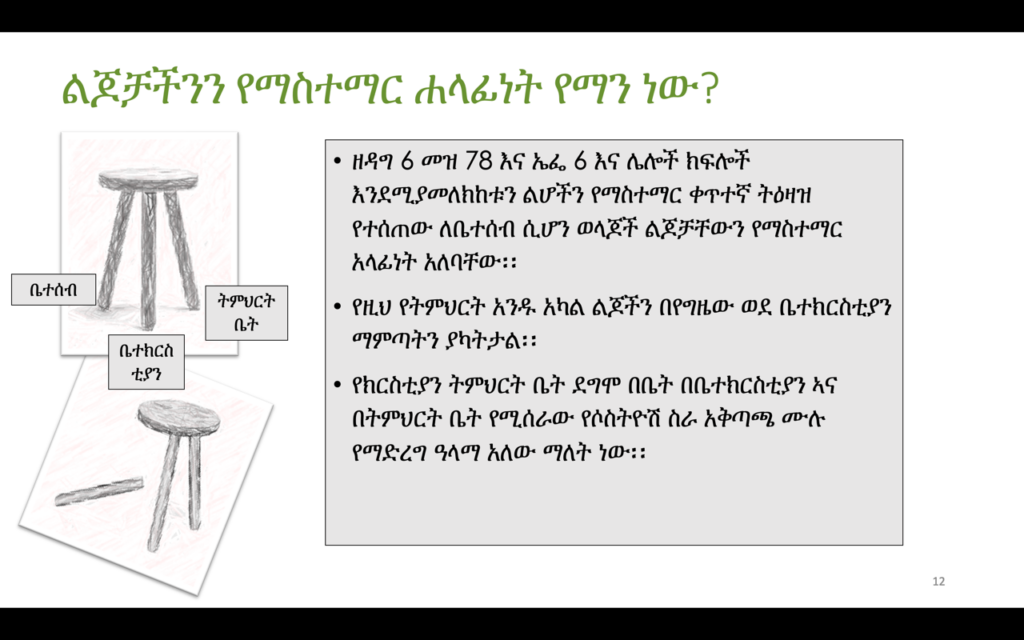 At last count, we had 31 there, including a handful of men, several of them pastors. Solomon was an amazing translator, accurately matching our expressions and enthusiasm (and even Carla's wild arm motions)! Our "TableTalk" vignettes were a big hit, with such good discussions, even through the translations. No one wanted to leave at the set time, so we kept going for a while. It was heartbreaking to hear them talk about all the ways they feel their children are being pulled away, but good to see how desirous they were to do more to help their kids. The huge joy of the seminar was watching Solomon, go beyond what we said, and with great passion encourage the parents in his church. We have come to love Solomon and will miss him greatly.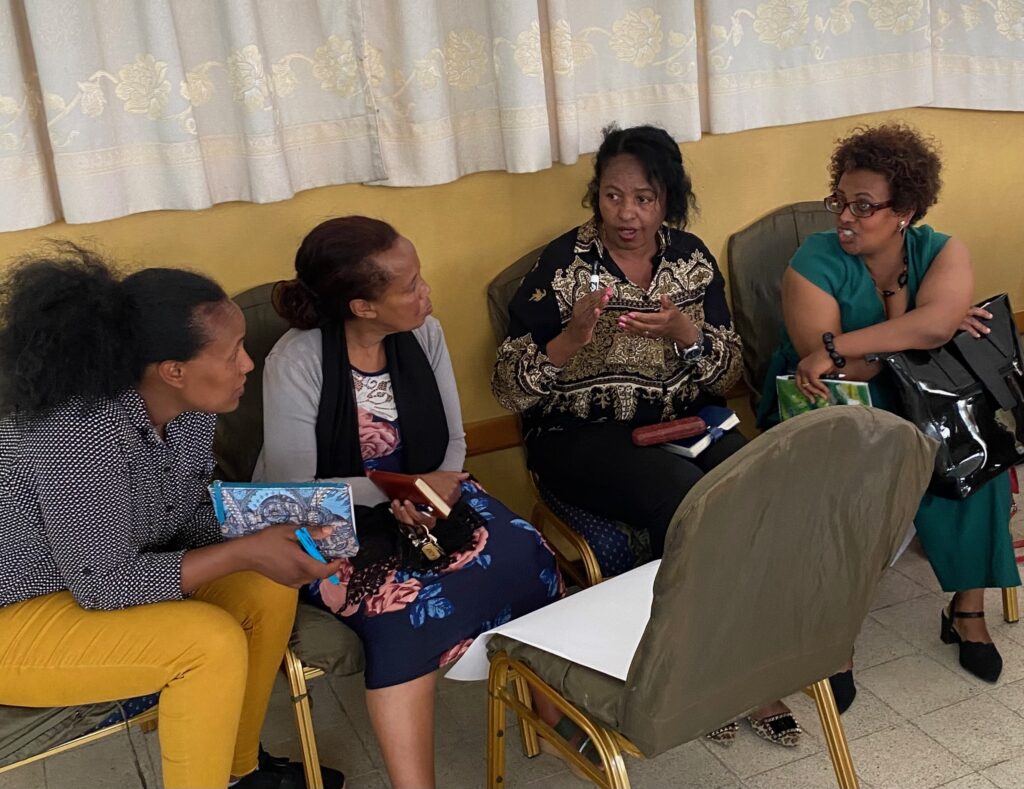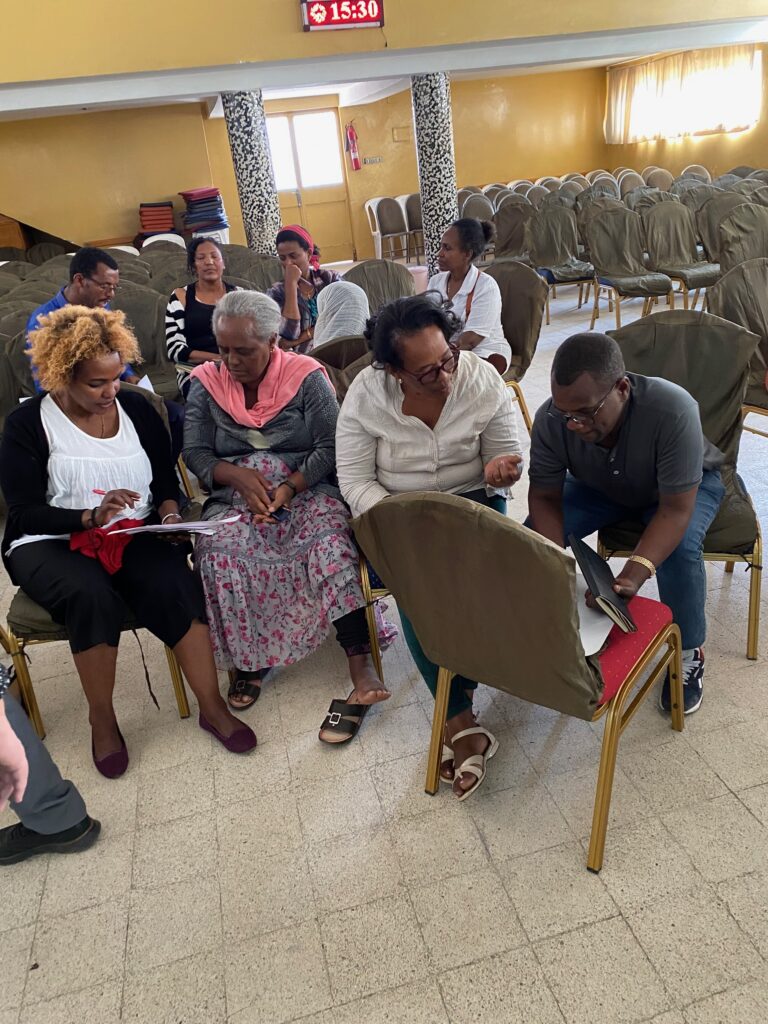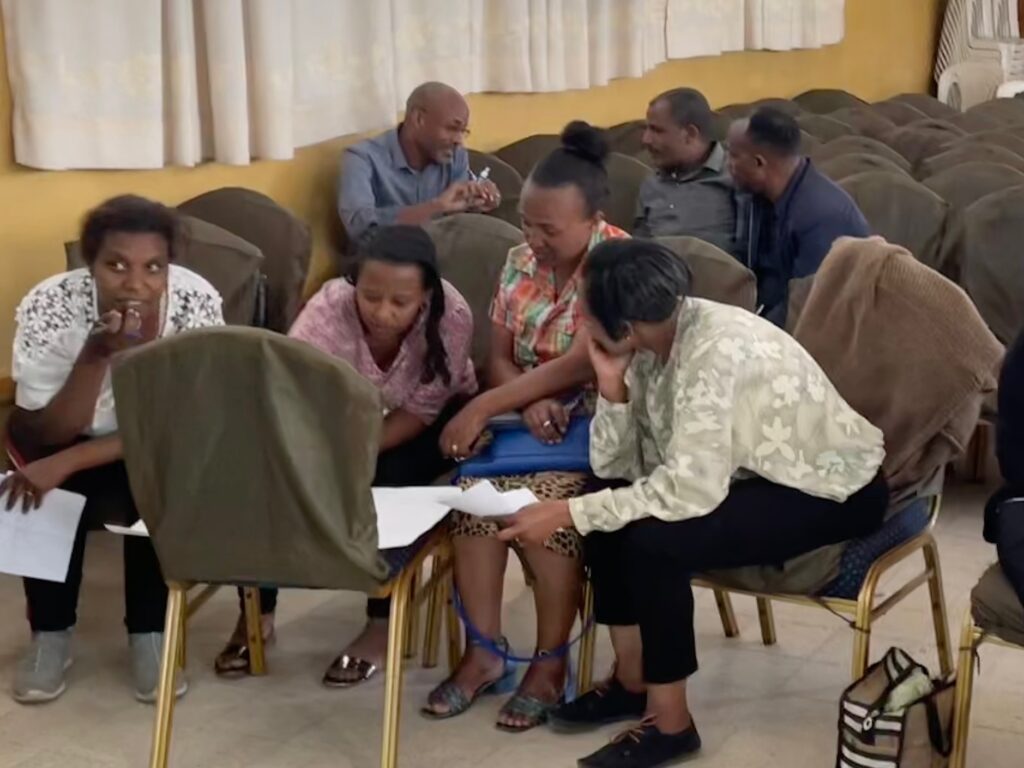 The church school let out just as we ended, with children eager to practice their English with the foreigners! And to have their picture taken. Fun!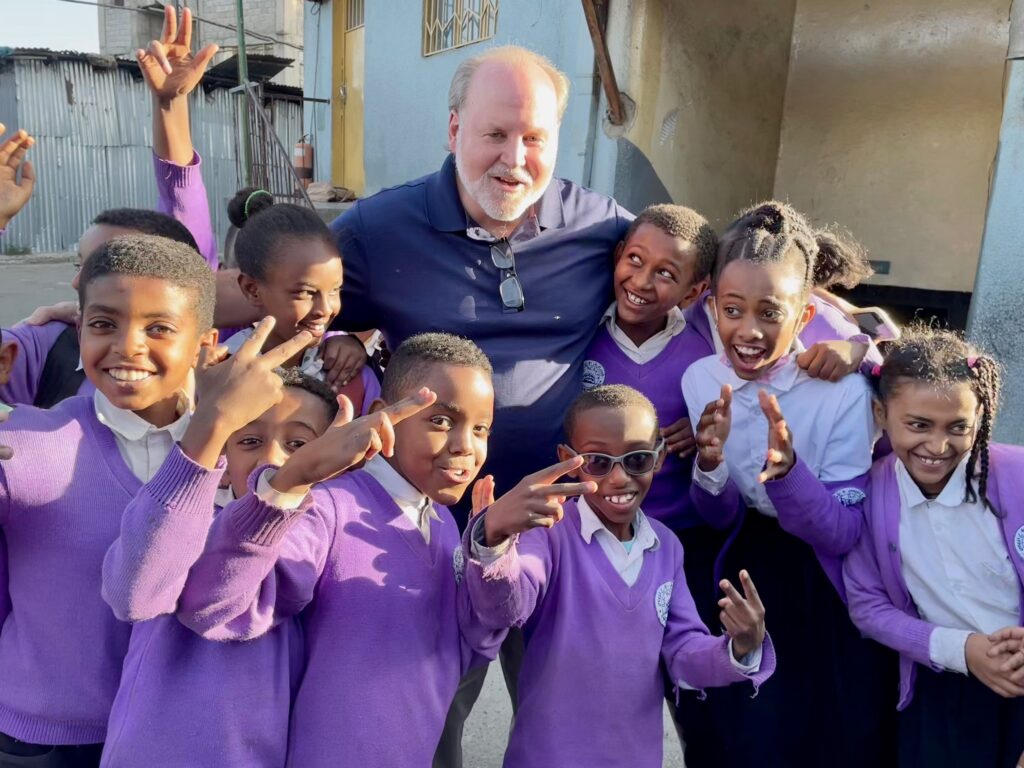 For this seminar, we ventured through the center of Addis Ababa, much further in than before. Oh my! This city glitters and glows at night  — Such wealth and such poverty. The contrast is startling.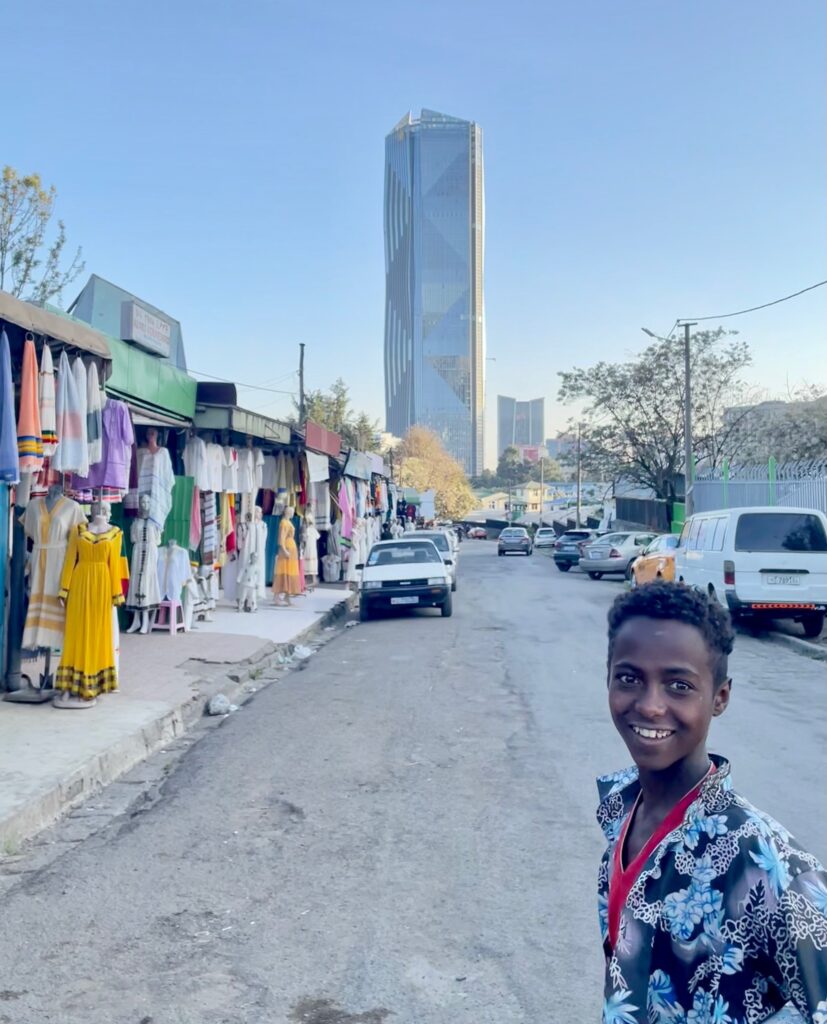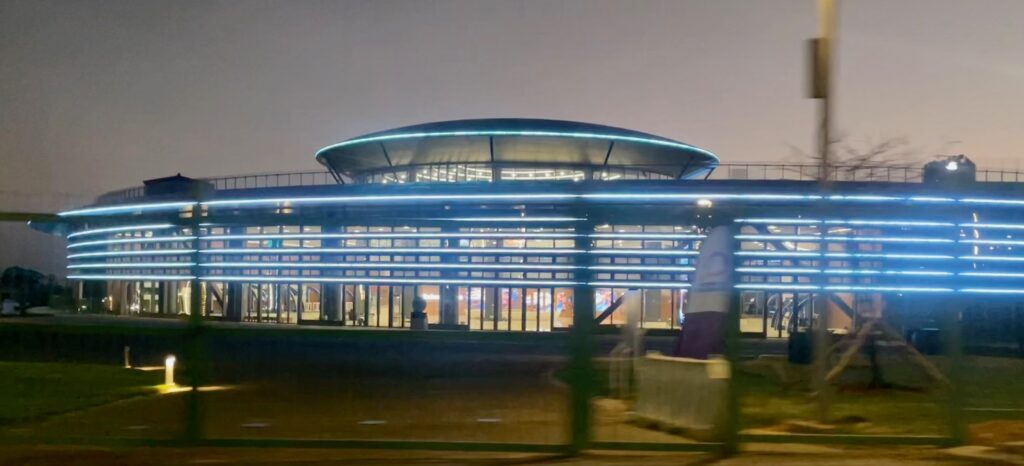 Wednesday, our last day, we had a fun time taking Olivier and Solomon out for a thank you lunch. The Ethiopian food was delicious, as always, although it did require a bit of water to cool down our mouths. The laughter and friendship, priceless! We are so thankful to God for the opportunity we have had to minister together with the MINTS team here in Ethiopia!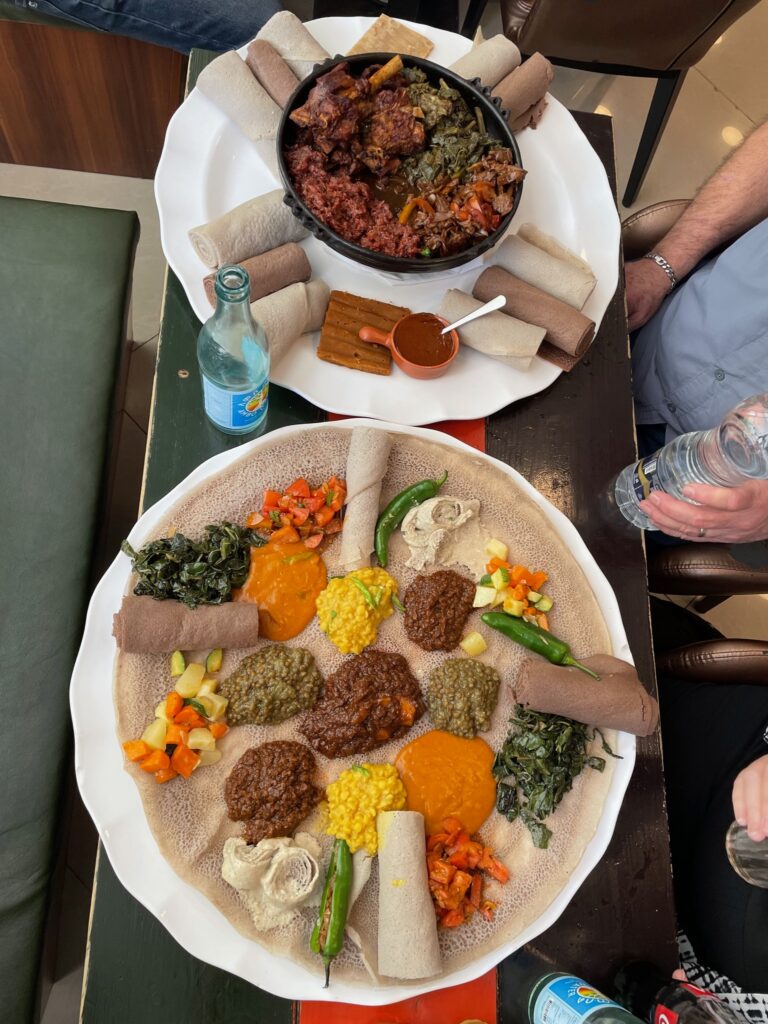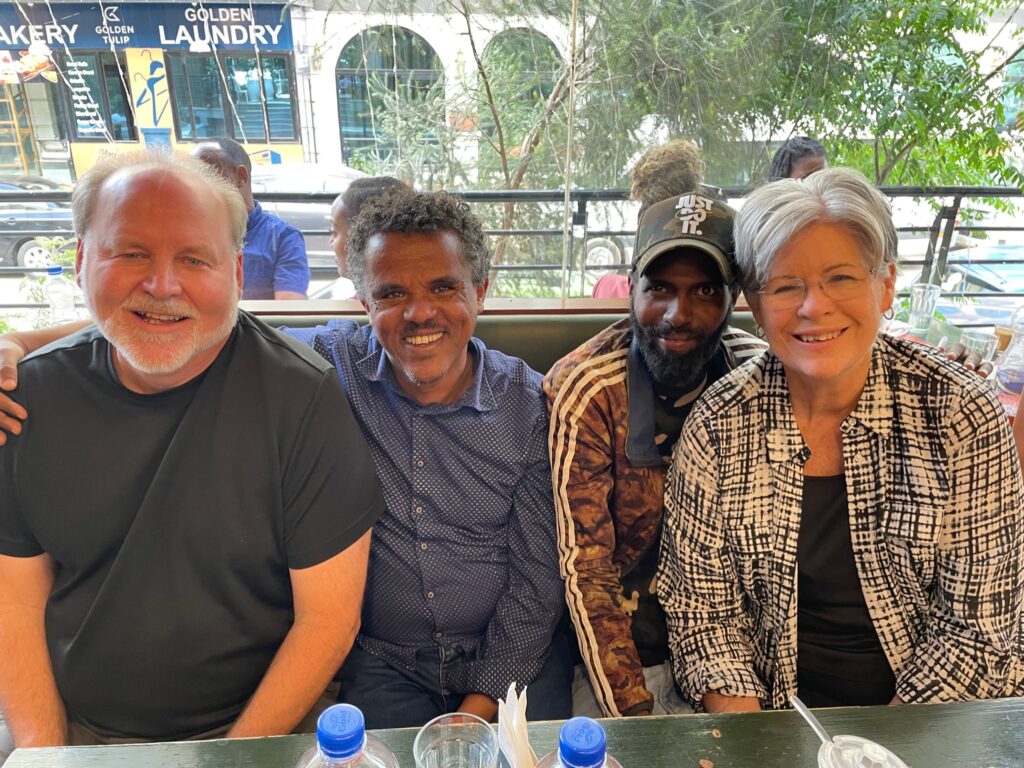 Signing off from the Abat Guest House – We fly out at 5:45 pm (U.S. time) Wednesday. Arrive in Miami at 8:15 pm (U.S. time) Thursday. It's going to be a long "day."