We were out of the house early this Sunday morning. We headed to the church in Cusco where the Powlisons attend. It is located about 20 minutes from their home very close to a market. The church is just up the street where many, many people were setting up their fruit stands and wares. Across the street from the church (and a small gated park) the street was lined with farmers selling their chickens, goats, ducks, calves, etc.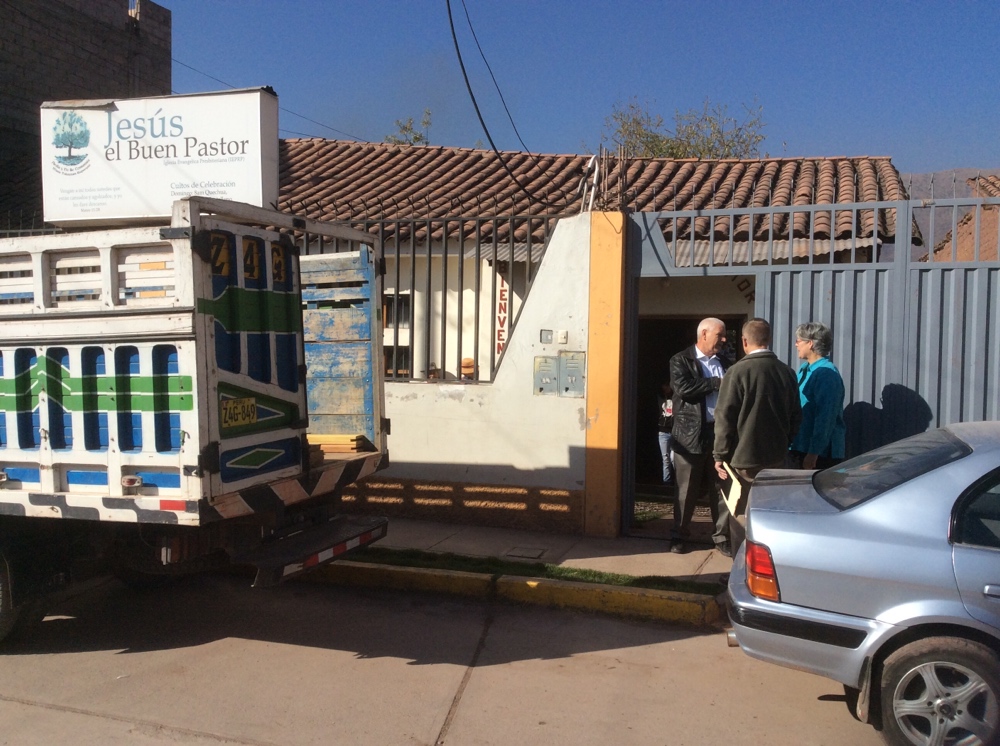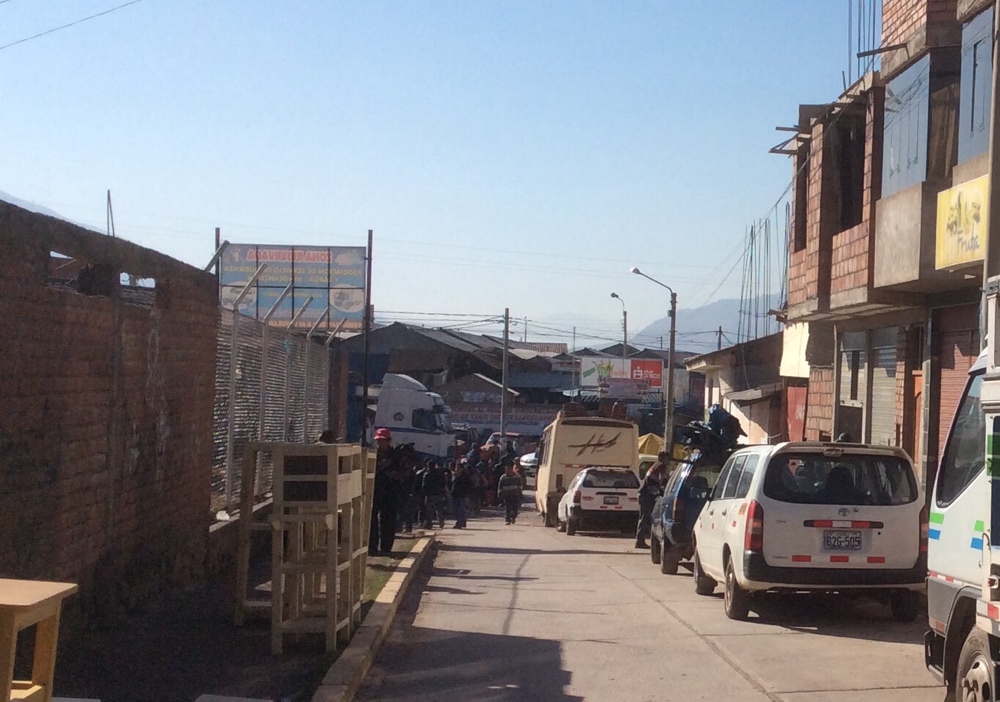 It was a special day at this church, mainly because of our being here. The morning started with breakfast ( which Ruth had organized) of a boiled potato, and a hard boiled egg with mayonnaise to use as a sauce over both. We made our own single serve potato salads! There was also coffee & bread and oranges.
This church usually has two services – one in Quetchua and one in Spanish. Today there was only one and it lasted over 2 1/2 hours. The Quetchua sang their songs and then the youth led several praise songs in Spanish – with guitars and drums for both. Dale preached on parenting and the responsibility of fathers in raising children, Keith translated ( he is a energetic translator and does an excellent job). The sanctuary was packed. We felt so welcomed!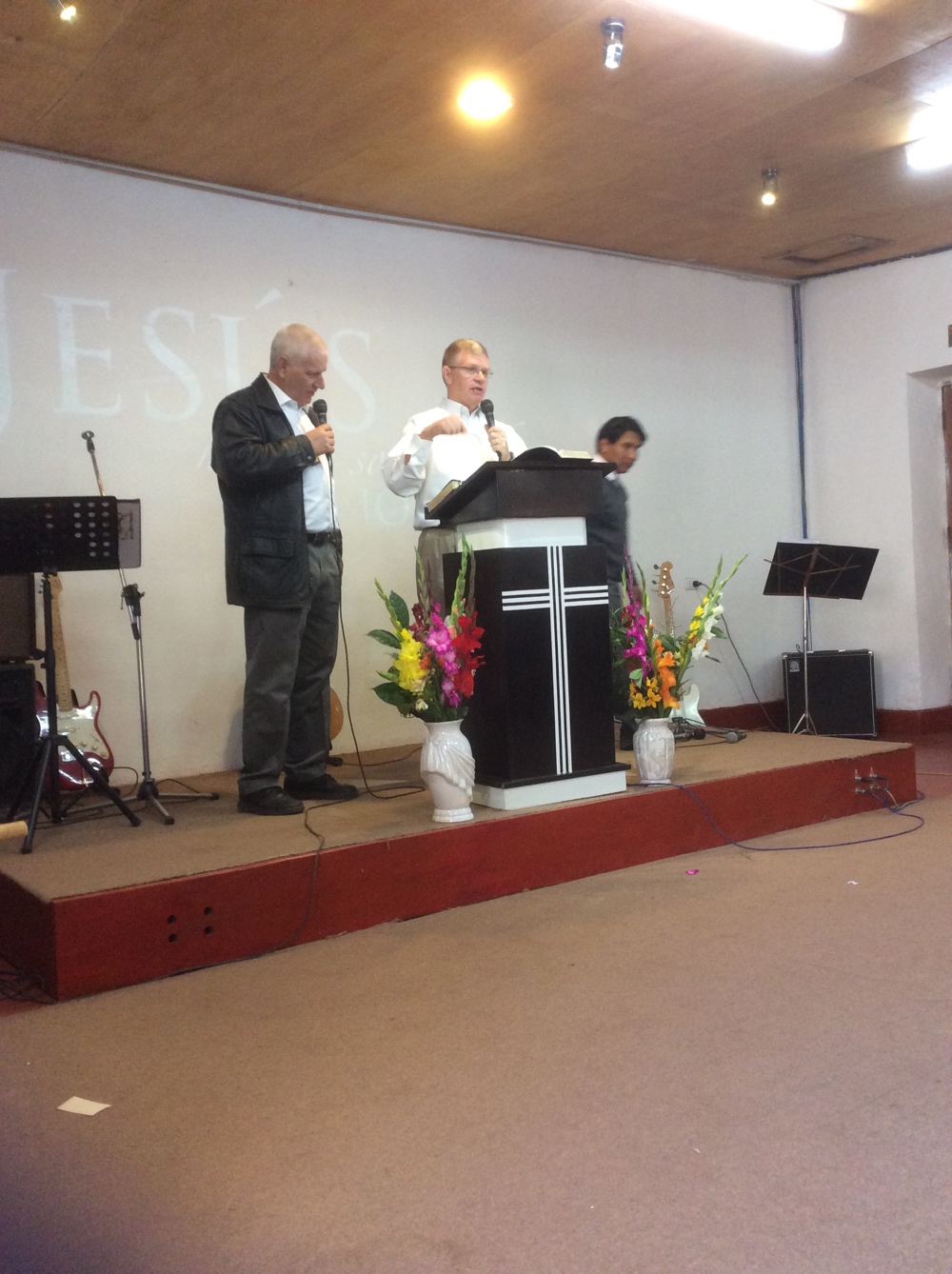 Here is a picture of the Quetchua women leading their worship songs: (interesting music, loud, like Native American chant, accompanied by a drum, guitar & mandolin).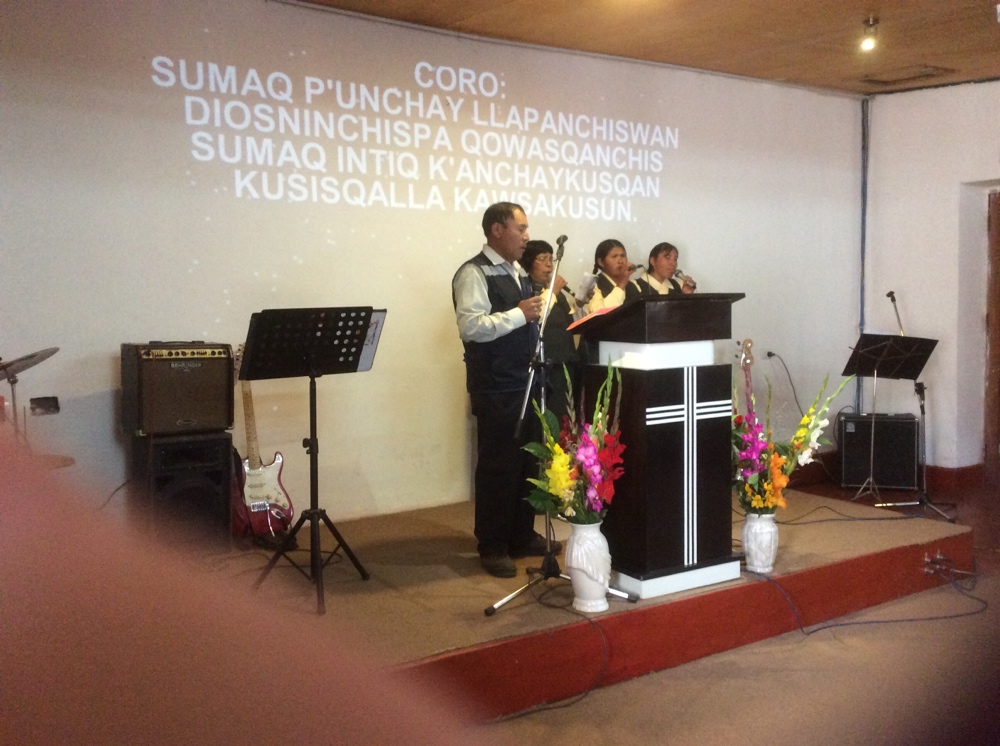 We also witnessed the baptism of a new believer ( missionary Scott Dillon with church pastor holding the font.)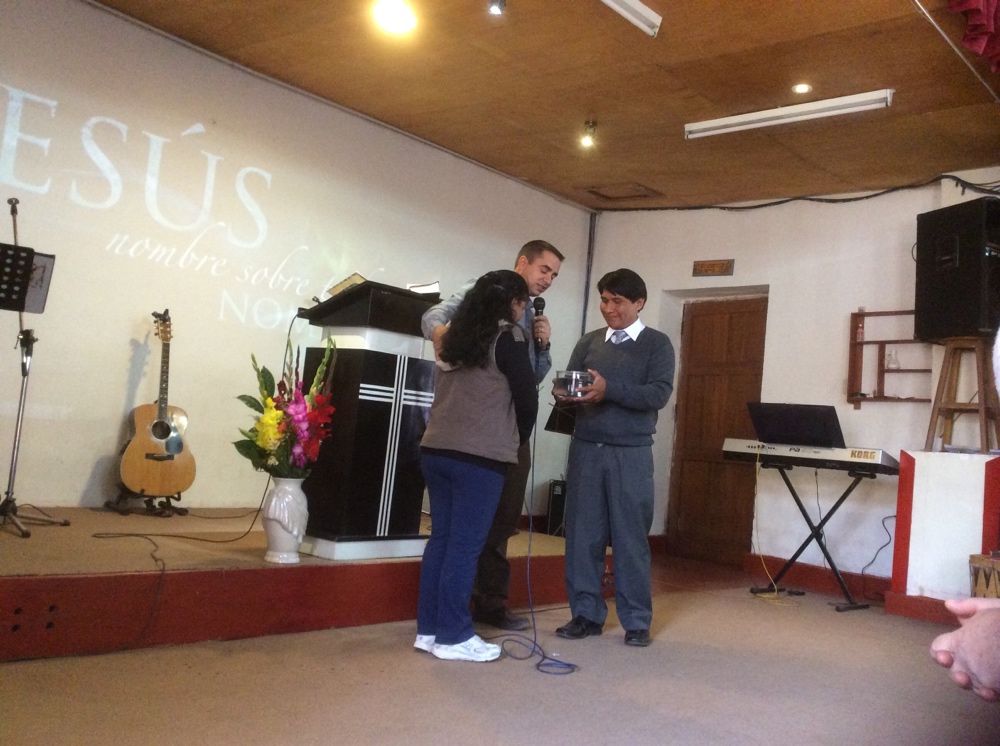 After the service we stayed and had a question/answer session with a couple families regarding starting a Christian school. We returned home after 2 pm for an afternoon of rest from our busy weekend.
Pray for our dinner meeting on Monday night with the leaders (elders, deacons, and wives) of this church to discuss the.possibility of starting a Christian school or afternoon study program for parents.
Edited with BlogPad Pro