Dale and I spent another day working at the Josephine House. Of the 200 boards that were left to stain this morning, only about 50 remain. Keith, Dale and Brian got two rooms and a hallway finished today, ready for the varithane finish. We are so glad that we have this opportunity to help in this way. There is still quite a bit of work to get done and they were hoping to move the children in by October 1.
A couple pictures I took yesterday when we walked home from the construction site.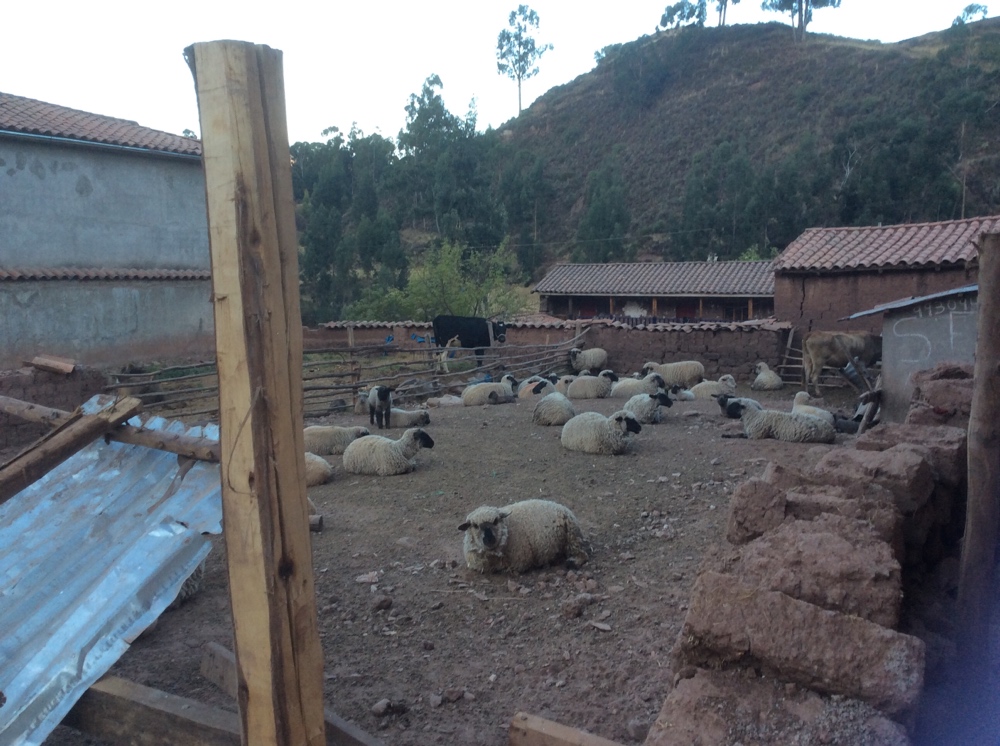 This is the front yard of the new Josephine House. The Powlisons live through the gate on the left, past the sheepfold, and down the hill around the corner.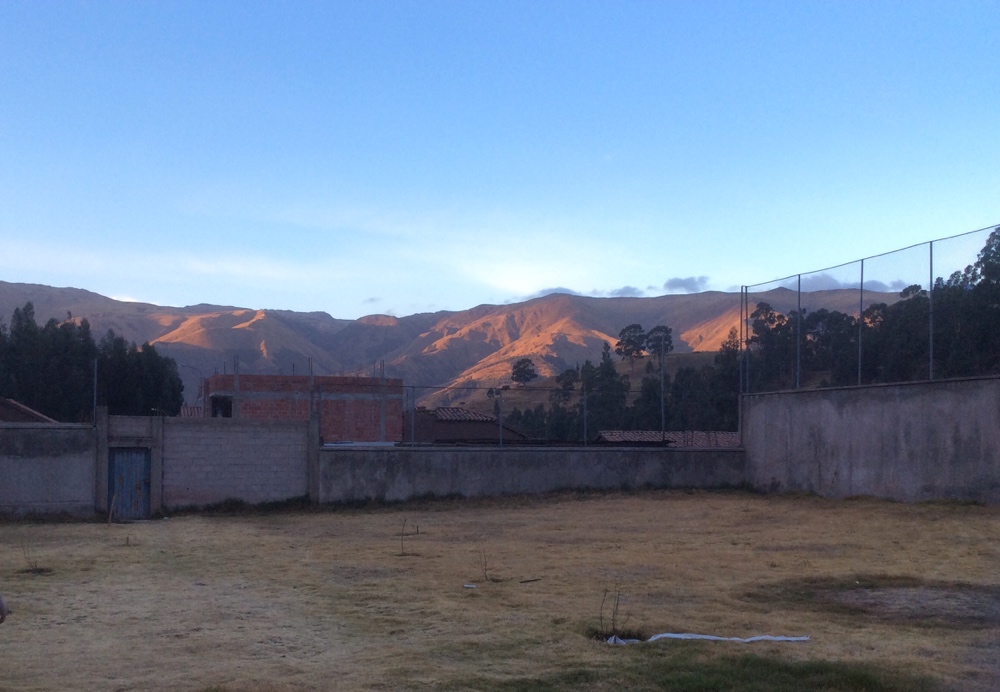 The floor in this room is finished.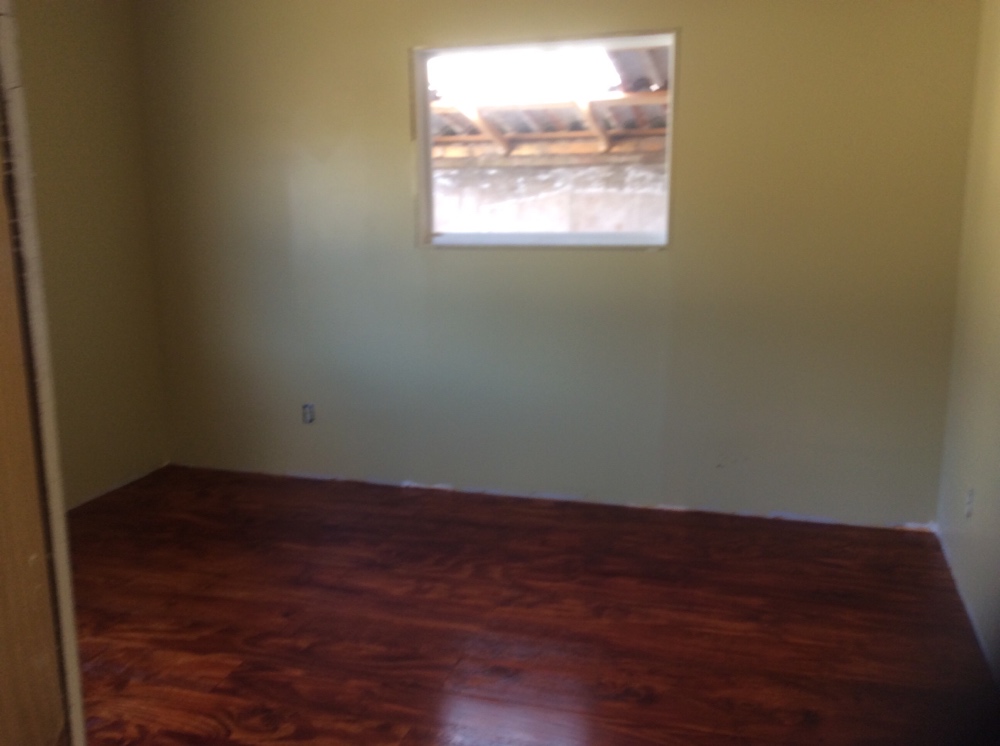 This is the bathroom for the orphan babies.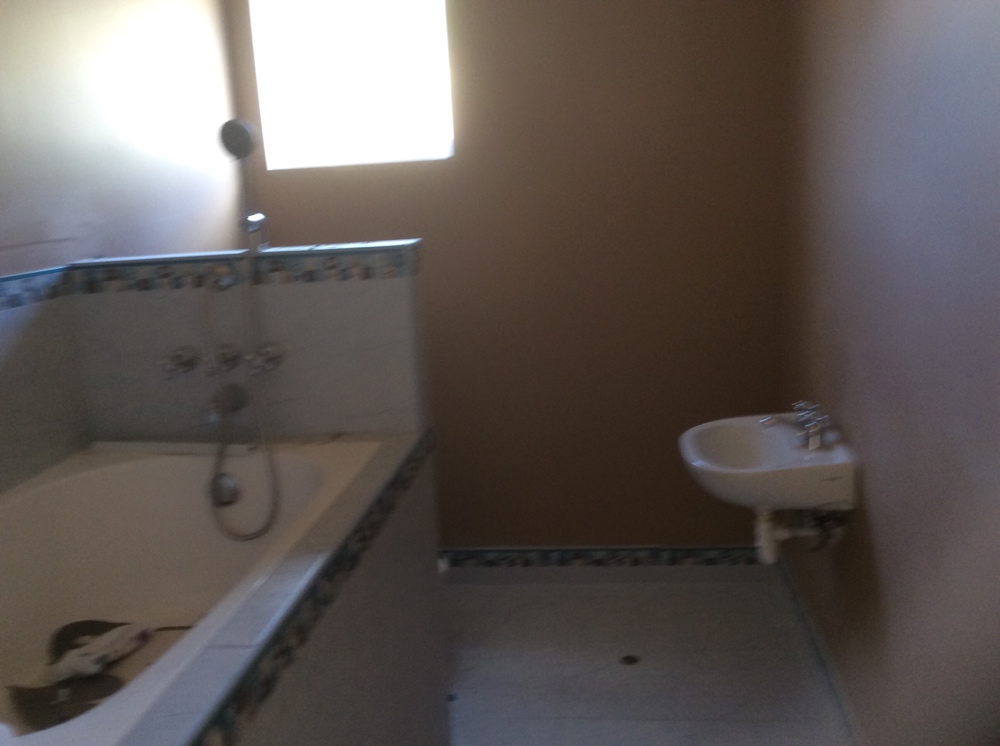 Edited with BlogPad Pro