The building was indeed cleaned up and ready for church this morning.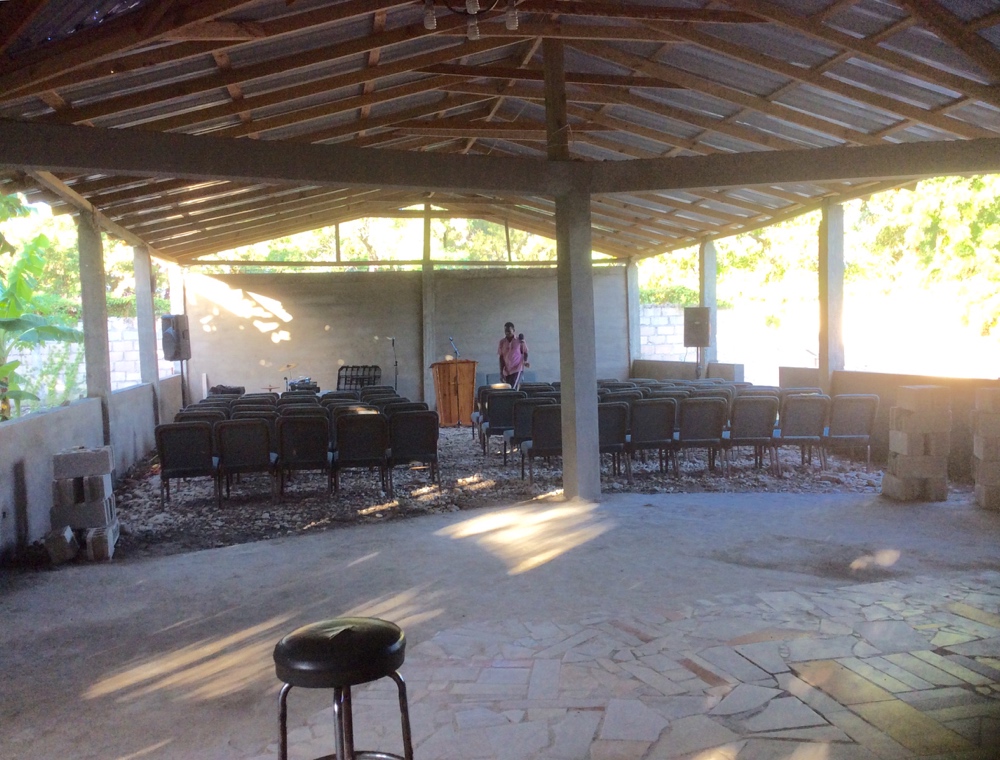 Sunday school at 8 and worship at 9:15. All in French, except the sermon which was preached by Dale and translated by Esaie, who worked well with Dale!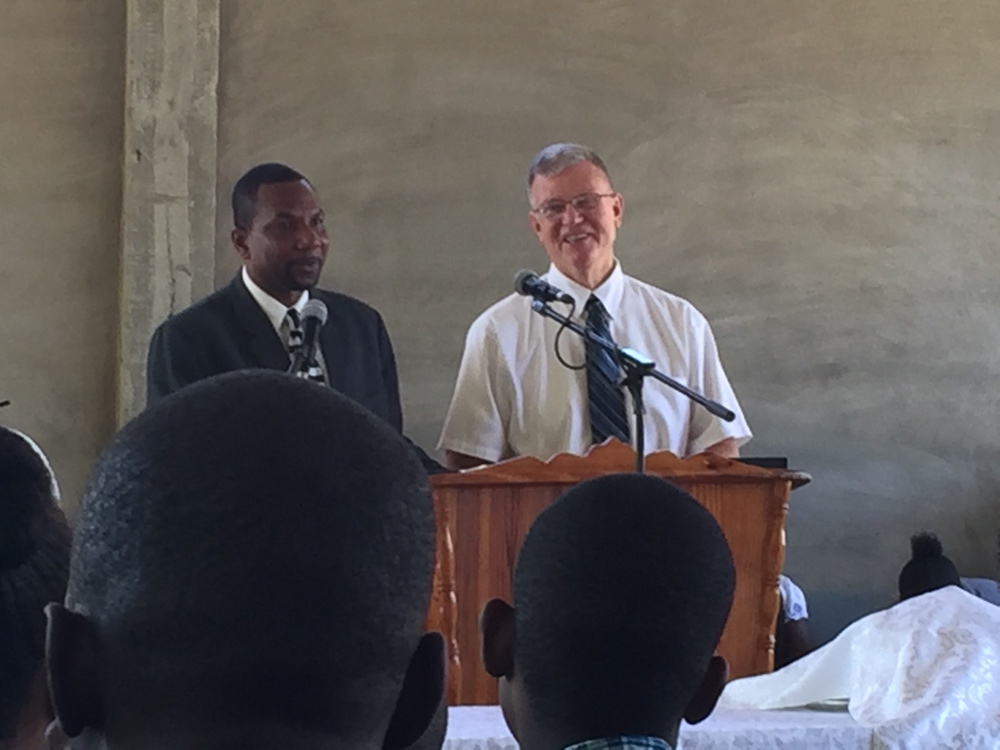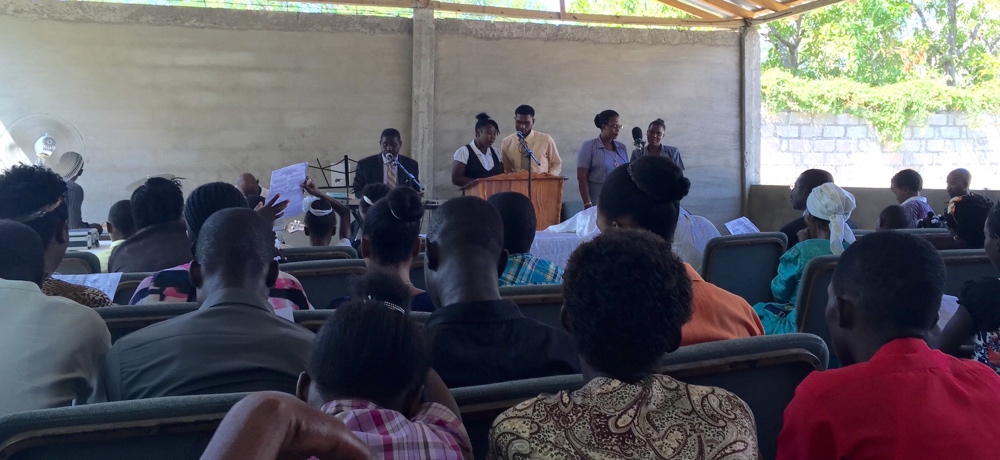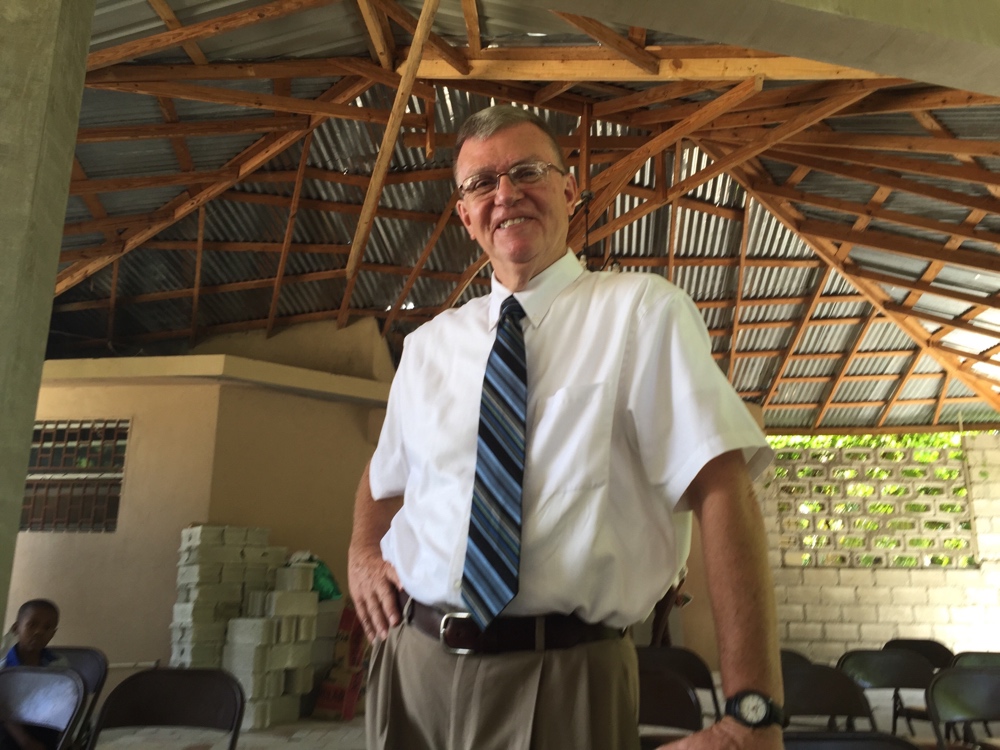 I have some new little friends who are fascinated by my technology. Carla let Frovemson use her IPhone and he snapped this photo of Dale.
The young man in the red vest so reminds me of my grandson Jacob. These two brothers hang around here most of the time because they have no parents to care for them. They attend the school we visited in Docine on scholarship, and are fed by the folks here. I am growing attached.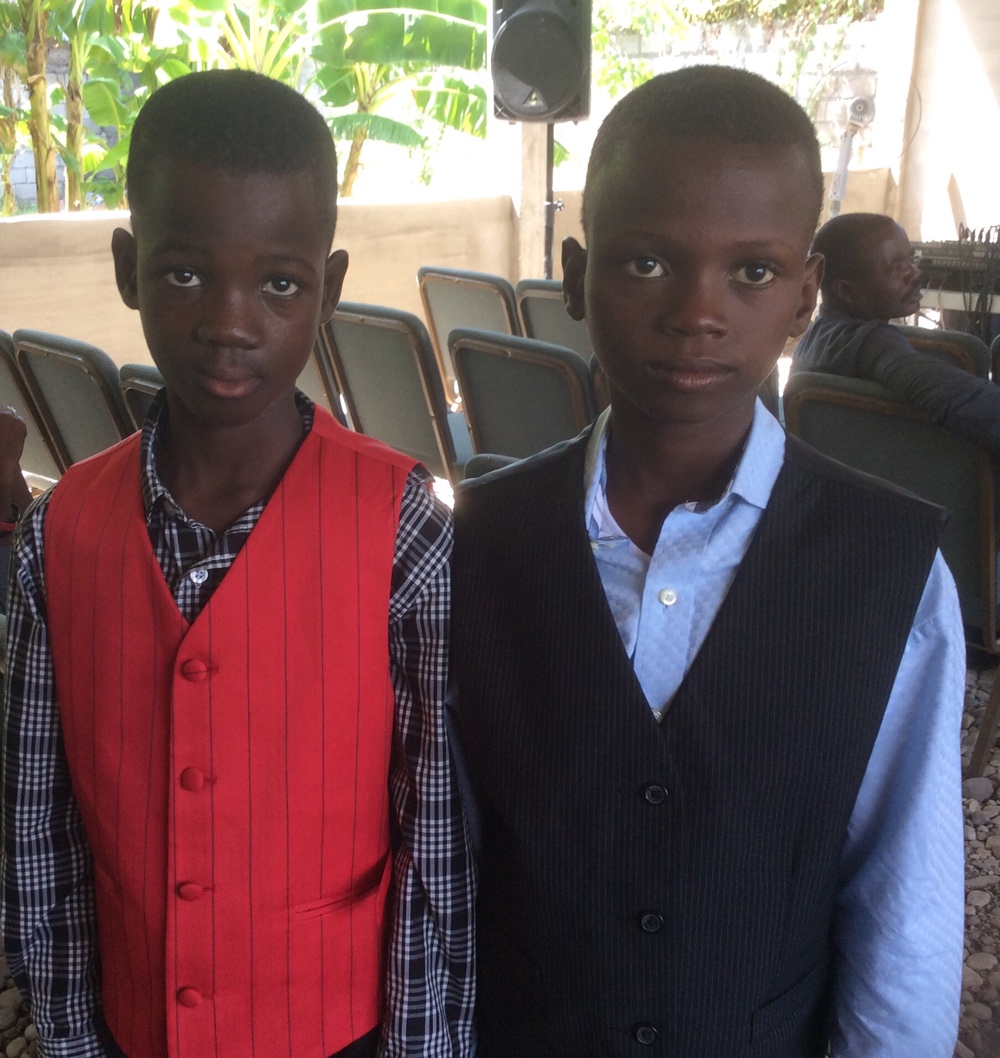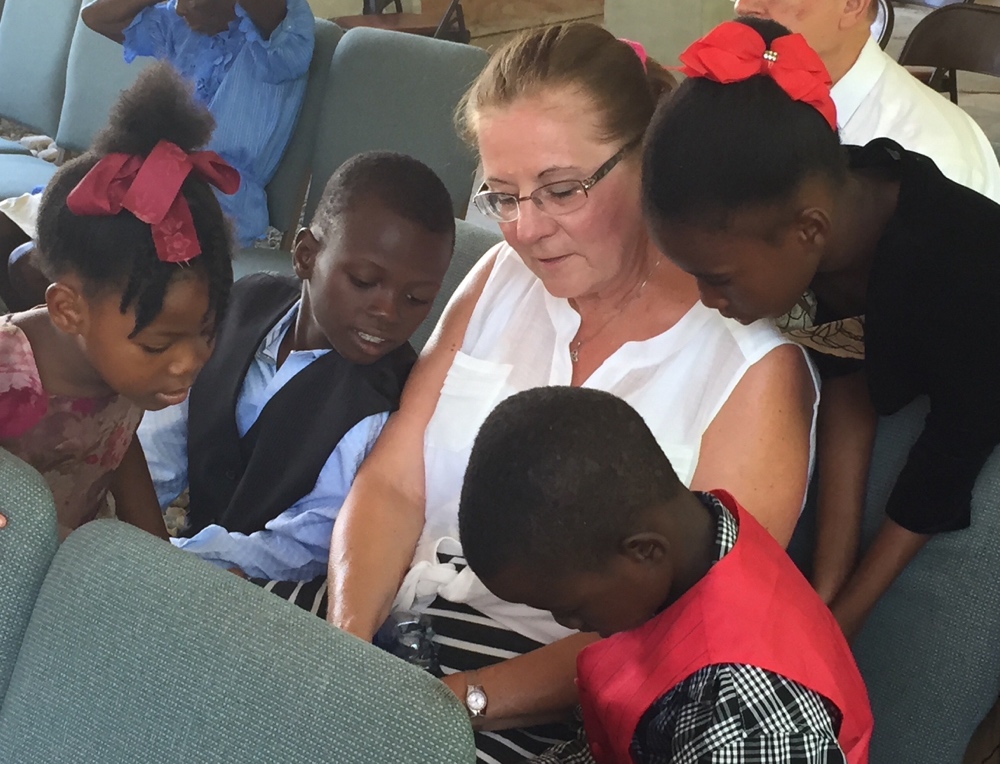 Tonight's service also went well with Dale again preaching on parents responsibility in educating their children. (Ephesians 6:1-4 & Deut. 6:4-9)
Prayers appreciated for the next five days of teacher training.
Edited with BlogPad Pro