Last night was prayer meeting with real good attendance. Dale gave the devotional, after prayers and a good time of singing, including learning a new song for the Christmas season.

The teacher training is going well. The curriculum is based on foundations for Christian education, and a booklet by a Covenant College professor, Stephen Kaufman, which has been published in French.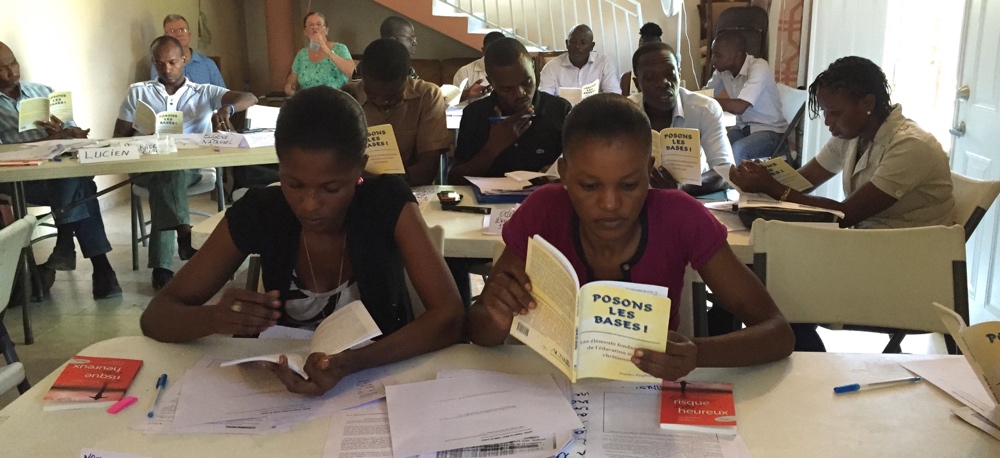 And here are a few more photos: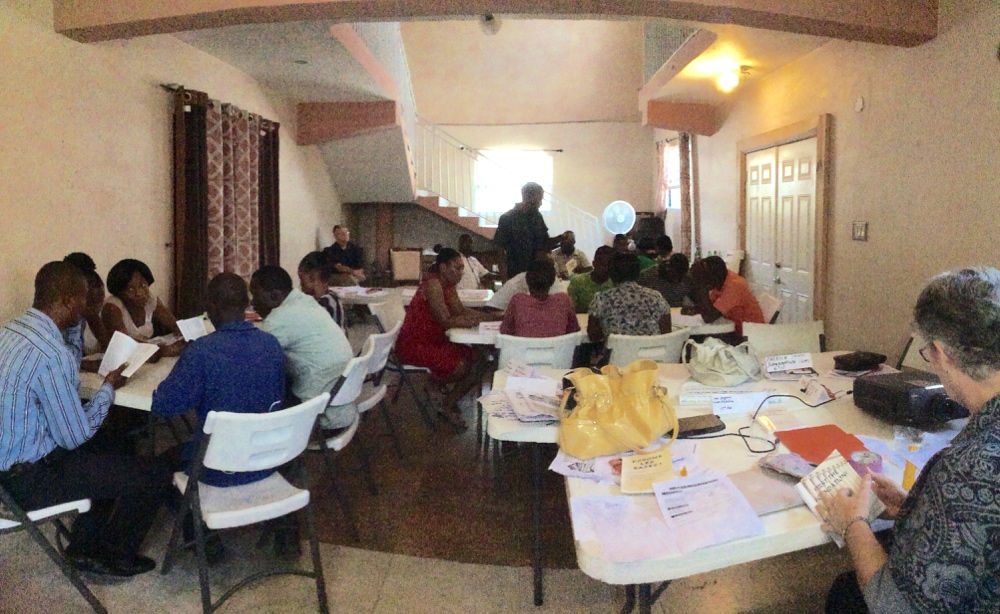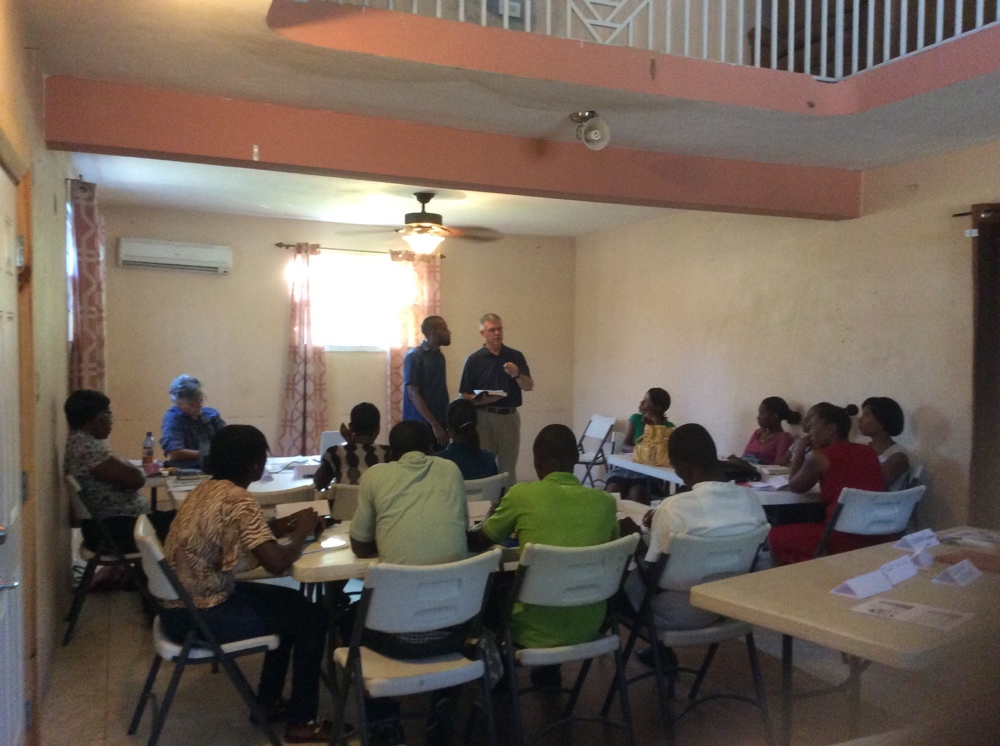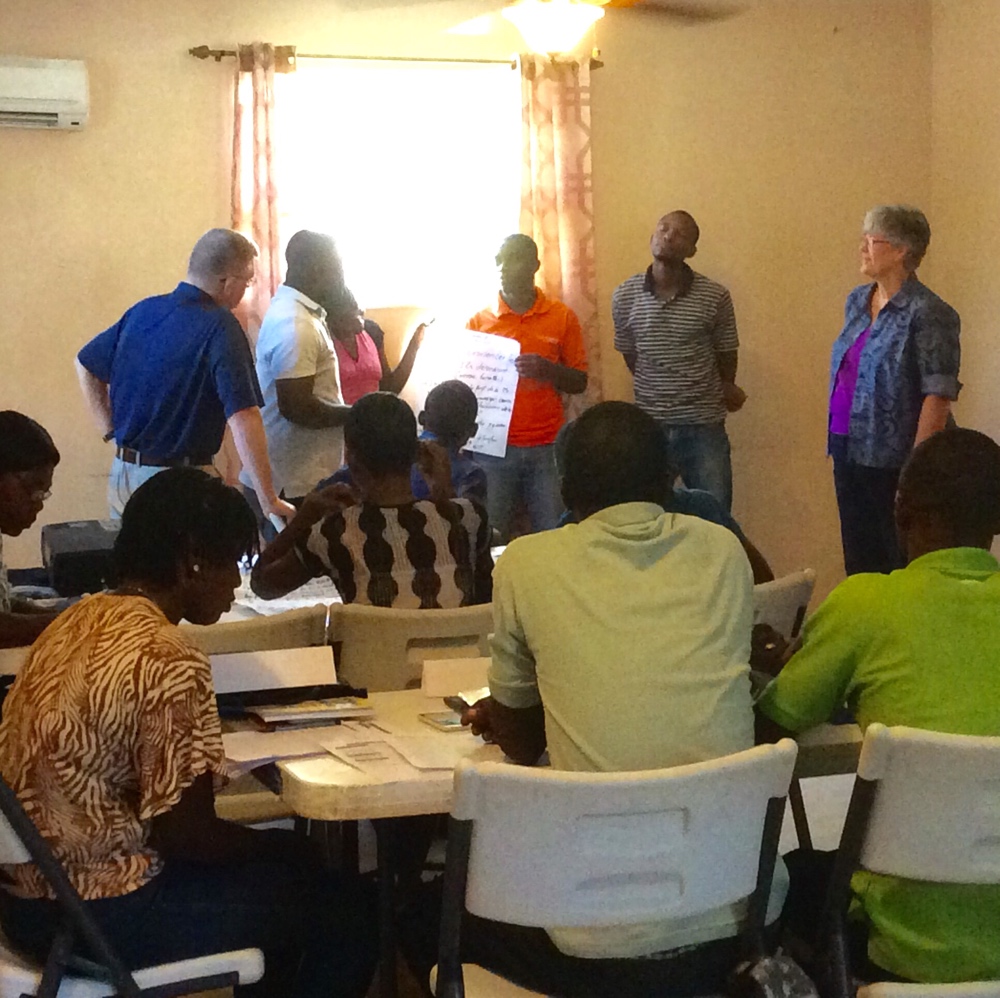 We have been living in a construction zone. There have been men here every day working on finishing up the worship area of this mission house.
They have finished cinder block walls with a cement veneer,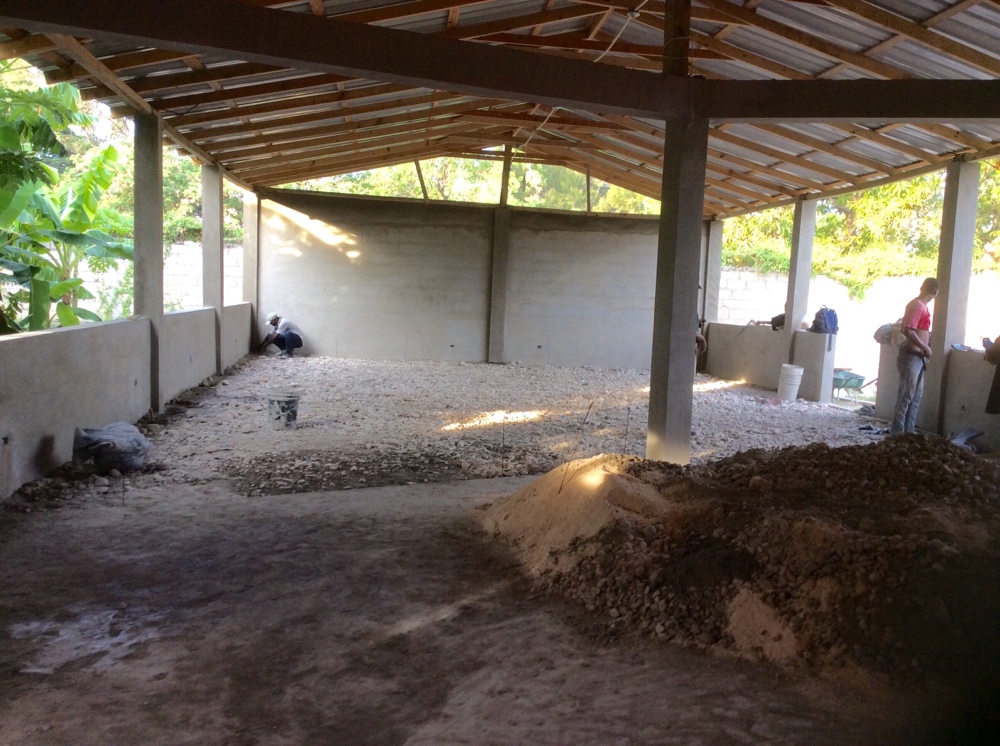 finished the bulk heads, added some more lighting to the ceiling, and built a wall to extend the kitchen.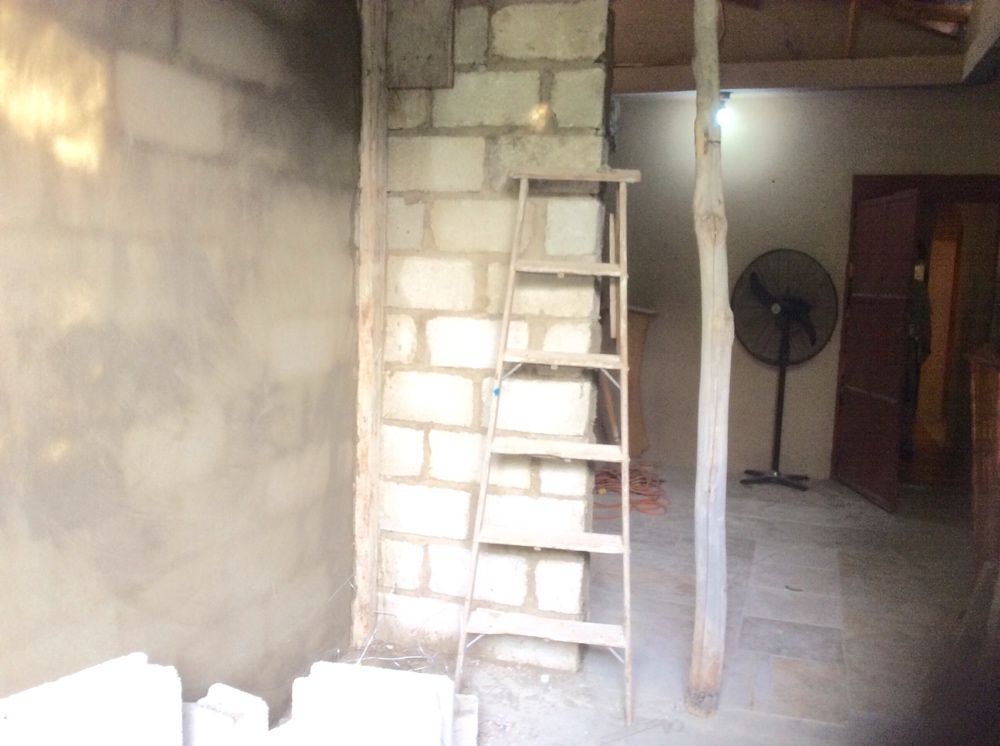 And today they are pouring the cement floor.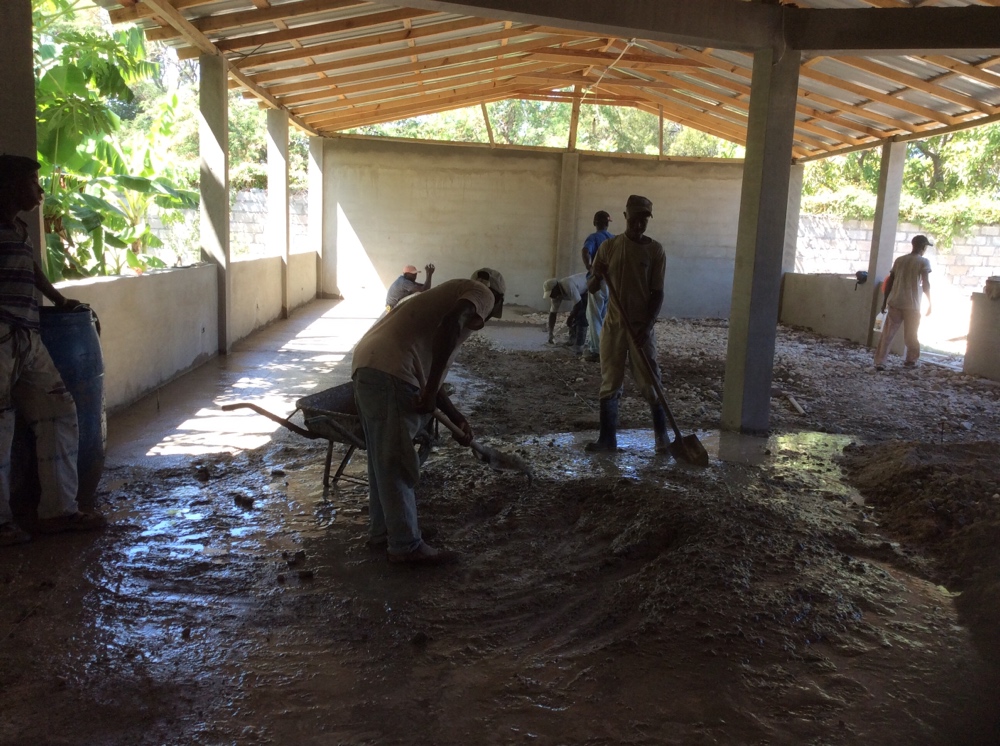 Yesterday was one of the warmest days since we've been here. The power was off from 9 am to almost midnight, and the generator went off around 9 pm. Needless to say, the night started off very hot and still and sleep was a long time coming.
Thanking God that he knows our every need and his grace is sufficient.
Our late afternoon past time is hanging out under a shade tree with some of the children that spend hours playing in the mission house grounds. We found that a good way to keep them occupied is bring out the paper, pencils, and crayons.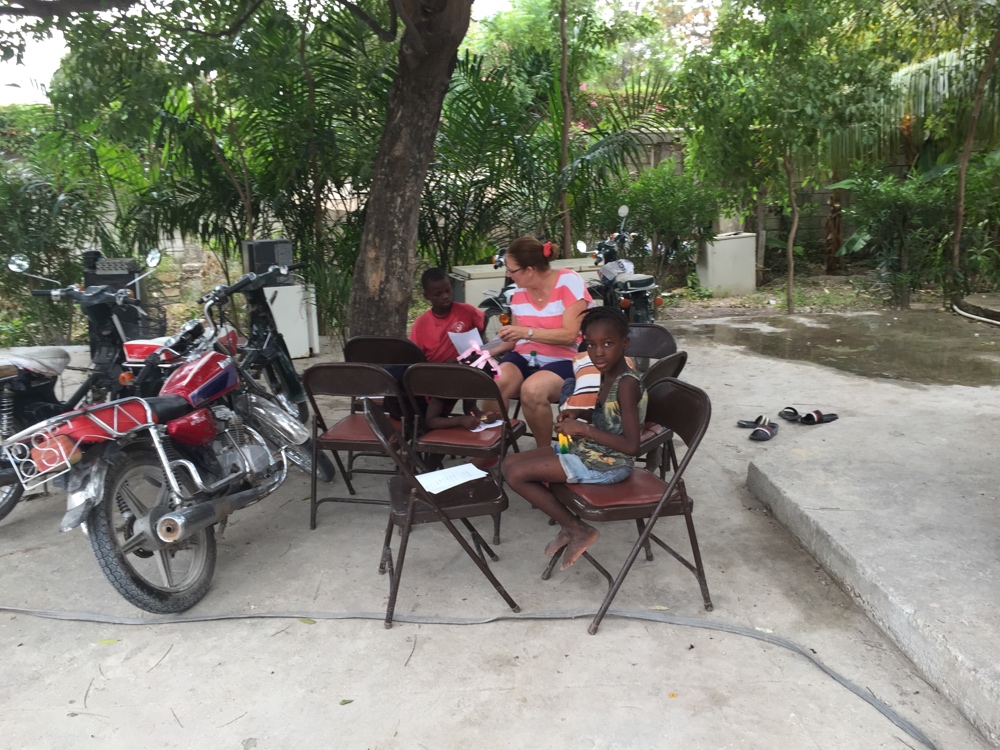 Edited with BlogPad Pro