We had a very similar day as yesterday. Went to the MIE office, met all morning with Godfrey, had lunch – Rolexes in the little restaurant on the main level of the building – and Dale and Carla held workshops from 2 to 5 for the same group as yesterday.
This afternoon I had the special privilege of going shopping with Godfrey's wife, Olga and their daughter Genesis. We went to a craft market down in city center of Kampala and enjoyed going from vendor to vendor. Bought two giraffes.
Tomorrow we will be going to a village for a full afternoon of workshops. It will be two hours travel each way – 100 km. We may not be able to post blogs until Sunday, but if I am able I will. We will be out in villages until Sunday Morning.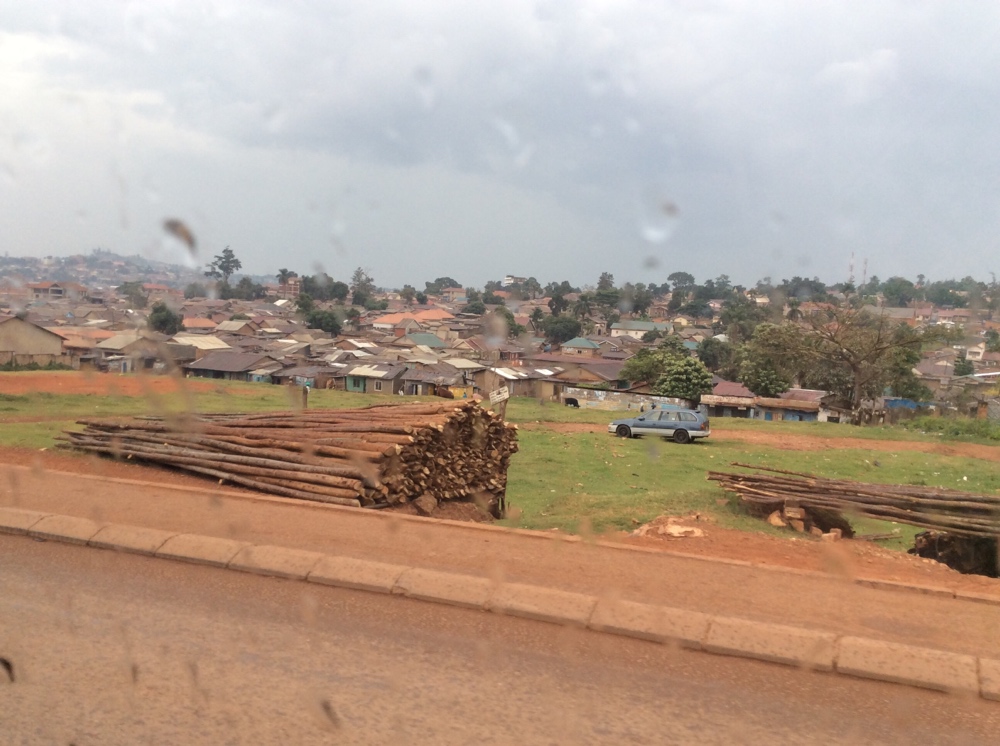 This is just a tiny fraction of this city!
Edited with BlogPad Pro