We have arrived safely in Acapulco! The weather here is hot and very humid, so we are doing our best to keep cool. We spent more time in airports yesterday than we did in the air, and we found out that there are two large terminals at the Mexico City International – good to know if you fly through there.
Today is preparation day for the first day of teacher training, which is tomorrow. We've been busy collating the materials, punching holes for the binder notebooks, fixing name tags, etc. We are using a third floor classroom at Maranatha Church, which is also where Ellen Barnett, the MTW missionary who is hosting us, has her office on the second floor.
We are getting used to the meal schedule here. The big meal of the day is eaten around 2:30 or 3:00. We went to a little place nearby – Thursday's are "posole" day and the soup was delicious, and way too much ! Our morning snack was chicken tamales made by a lady named Fred, who will also cook the lunch for the teacher training tomorrow and Saturday.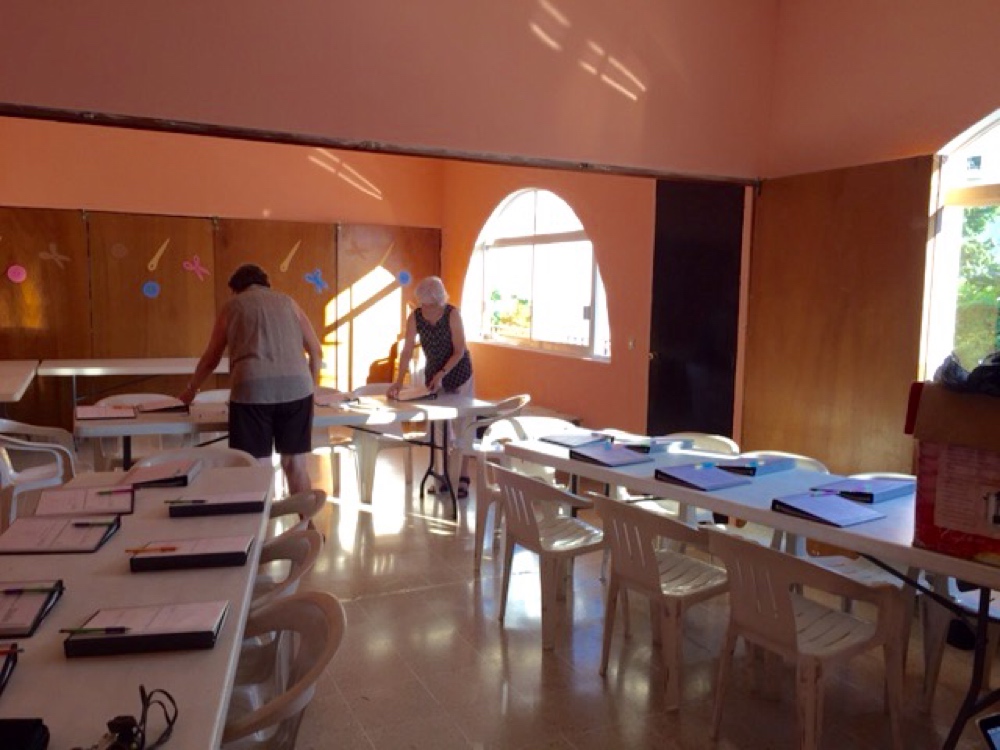 After our meal we came back to the church to set up the classroom. Off to a good start for the week! We just would appreciate prayers for a good night's sleep and for our stamina in this heat.