Today we had an all day training for the teachers in the Teso Region, which Nancy Williams had organized. She is greatly respected among these schools because of training she has provided over the last three years. They refer to her as Mama Nancy.
We had 22 teachers attend. Fifty wanted to come but we had to limit the size. The teachers started the morning playing puzzles and games, Dale and Carla did shorter versions of our PS78Teacher's workshops, and Nancy did some of the things she does in her trainings in various schools around Kampala.
We had bananas & g-nuts for our morning tea break. (G-nuts are actually peanuts, but called so because they come out of the ground.). They served us rice and beans for our mid-day meal.
Dale taught an hour of Shepherding in the afternoon, after which we gave each of the teachers a Global Study Bible, a dictionary, a reading book and a box of 10 pencils in bags that a lady from the states had made for Nancy. Nancy had acquired most of these gifts from funds Sunday School children in the States had raised. The teachers were told that the gift was for their classroom. These teachers have lIttle, if any, resources, so these were very welcome gifts.
Our Saturday in pictures – Carla teaching: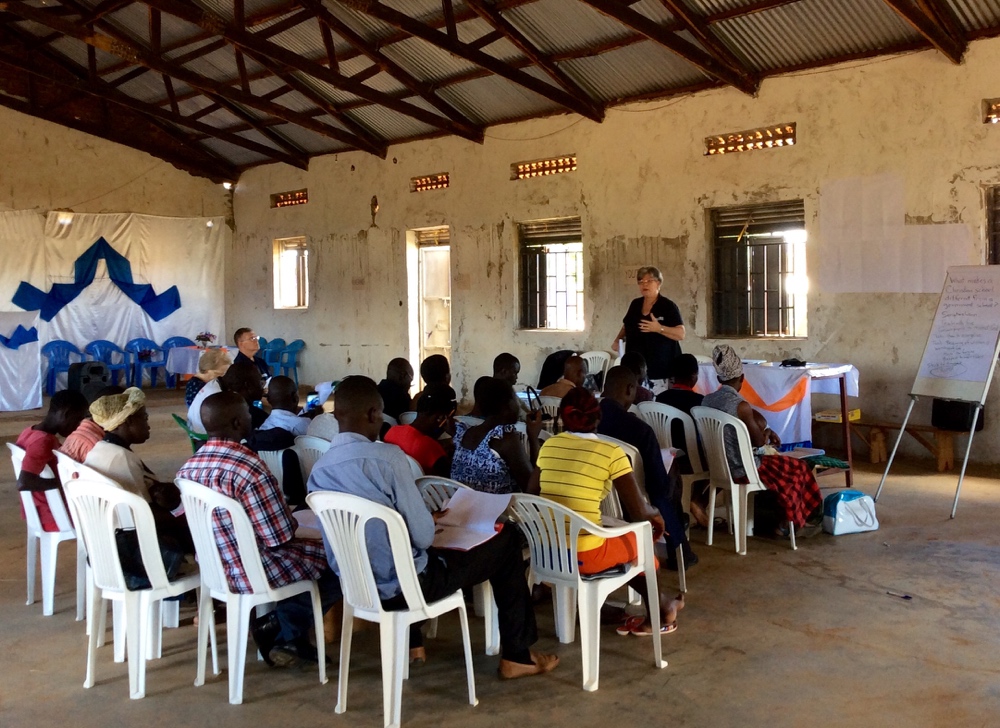 Nancy leading games: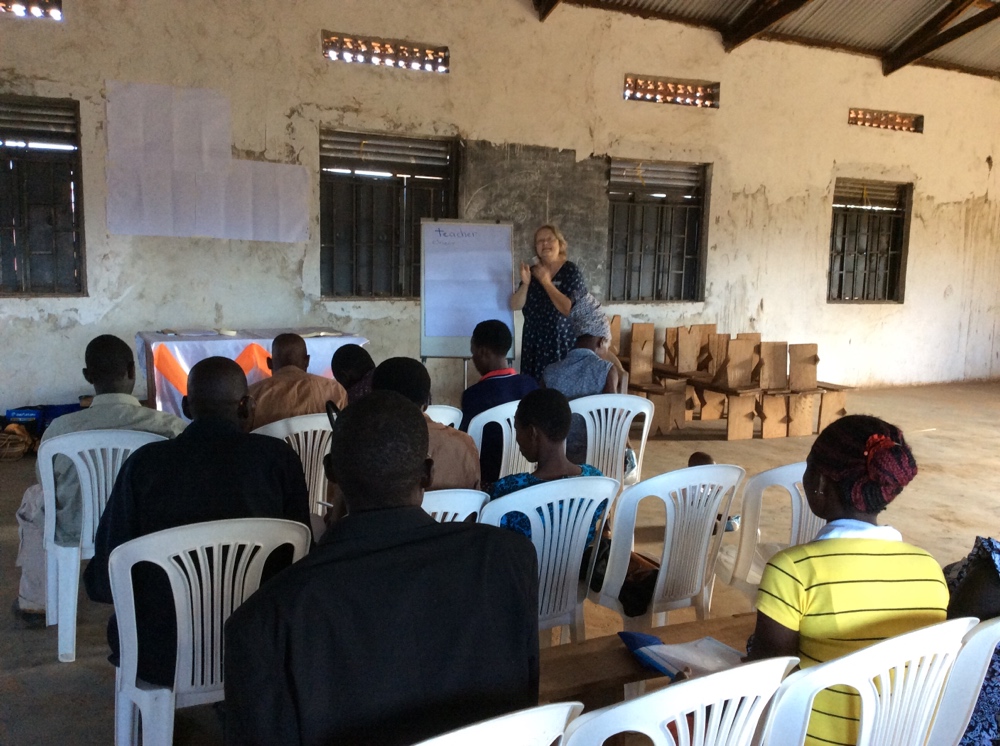 Children, children everywhere. They stood in the doors, looked through the windows, and 4 of the teachers brought their babies: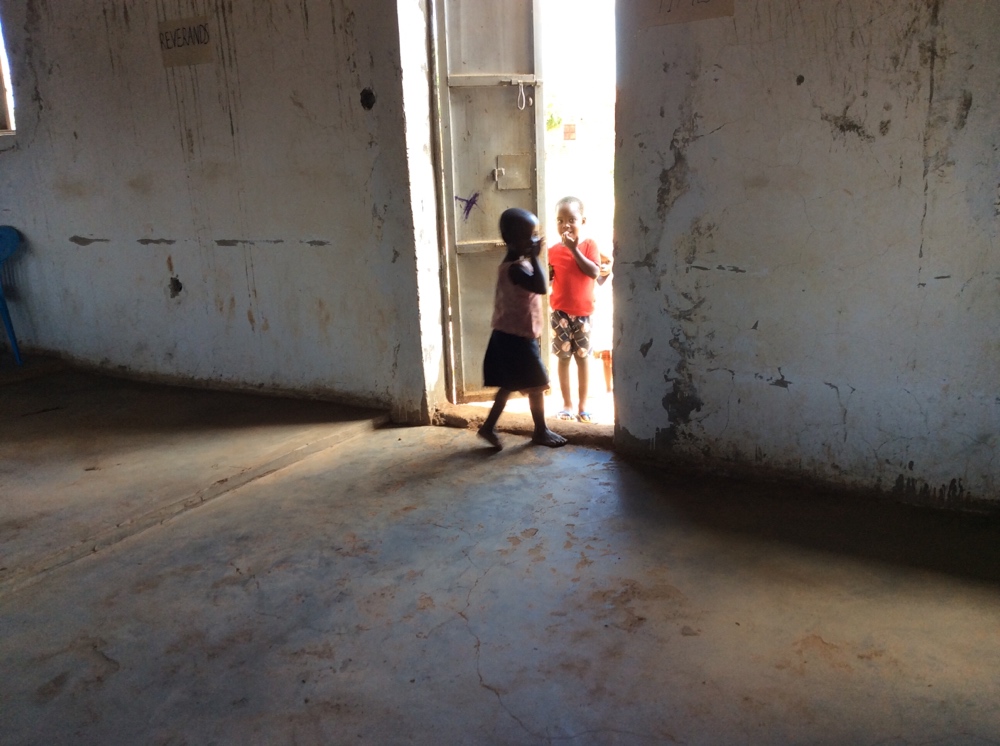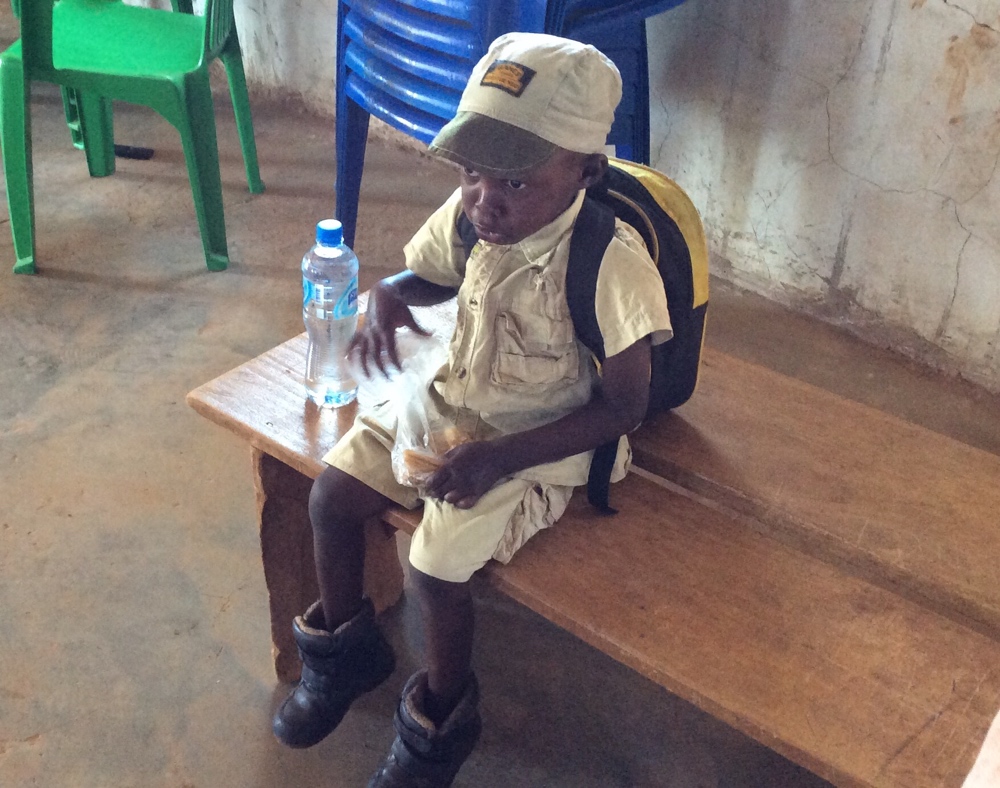 (See the baby playing on the dirty floor?)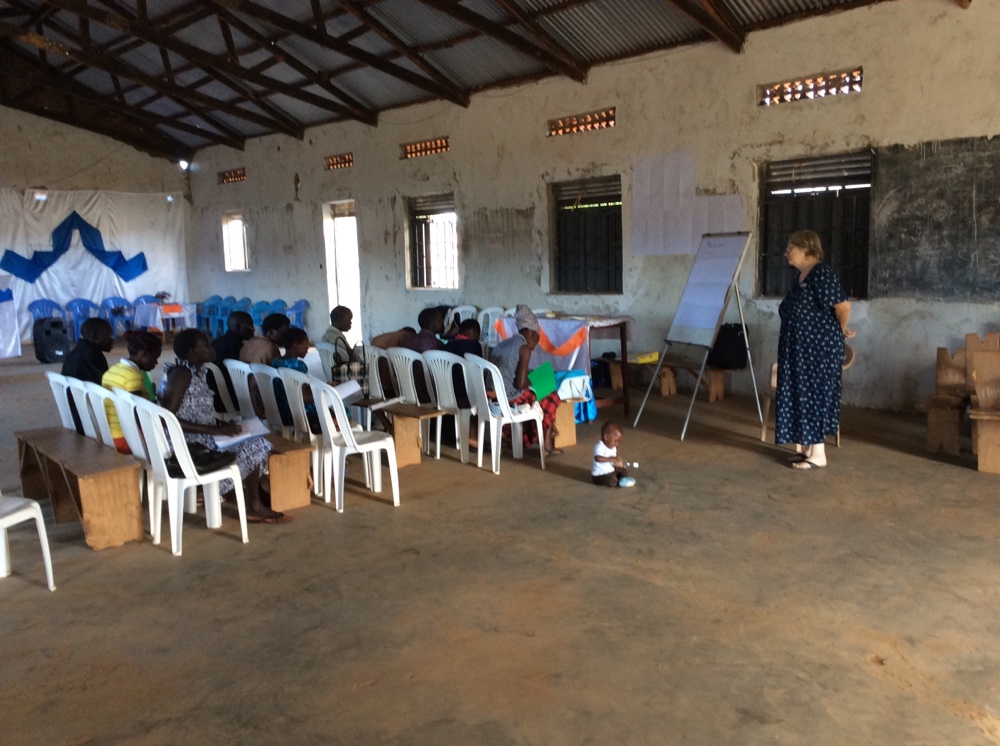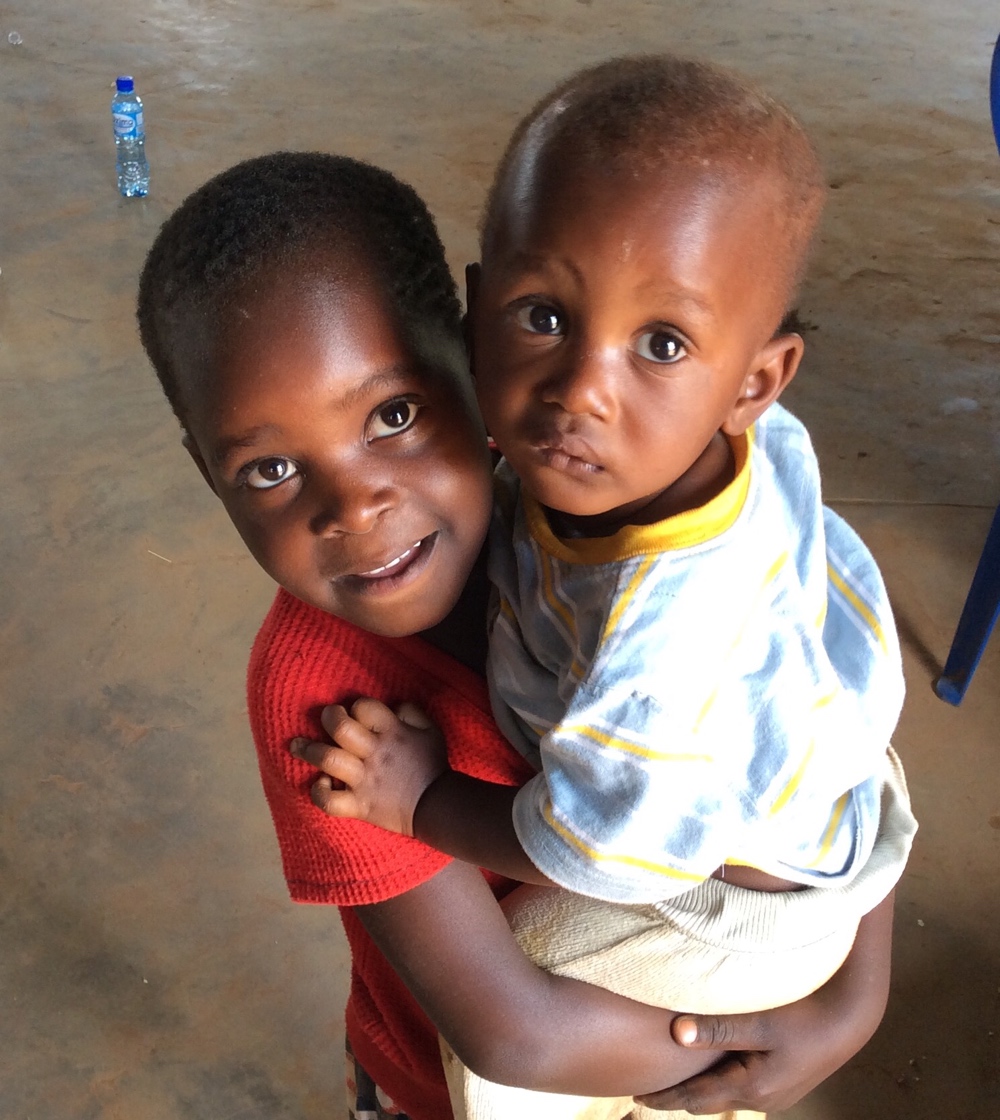 Our morning tea: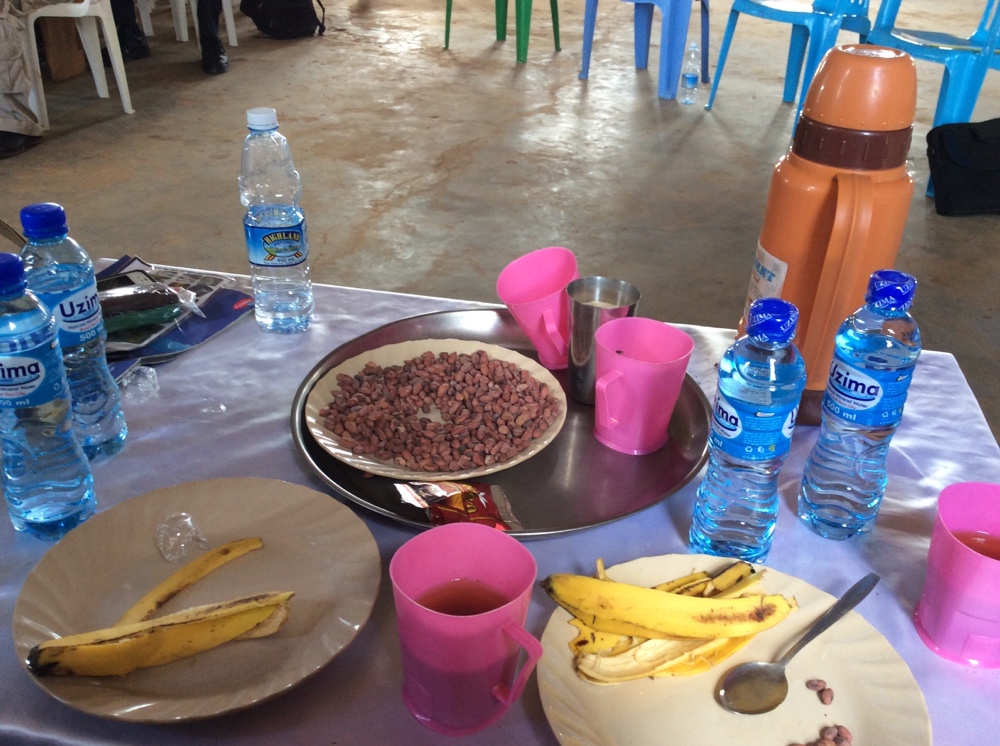 cooking the beans for lunch: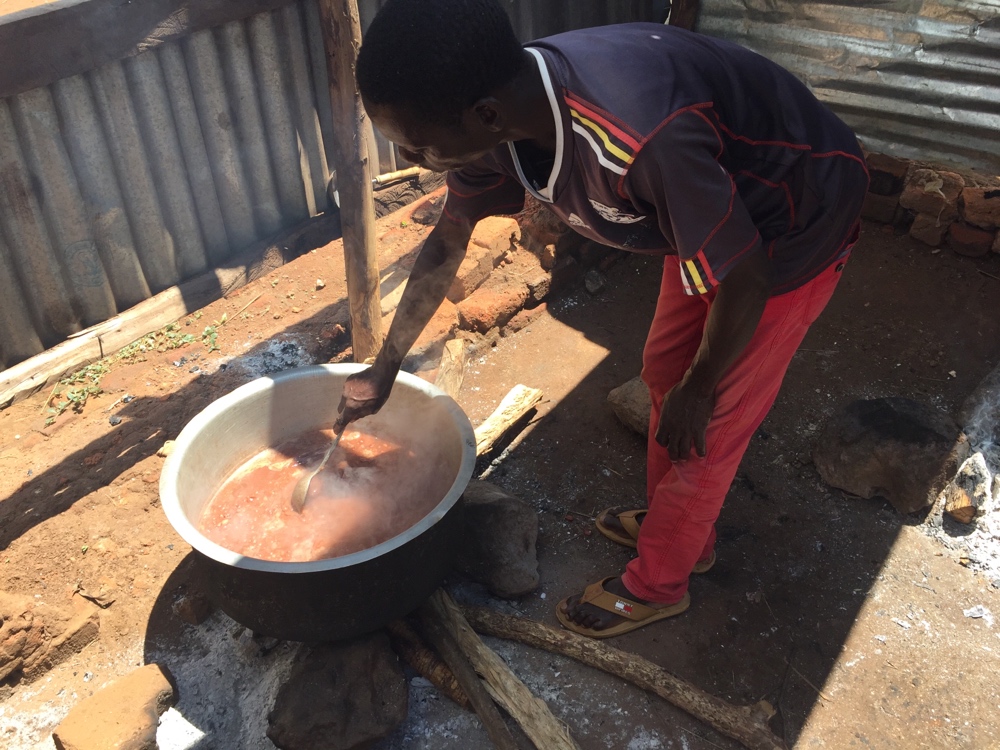 Teachers with their gifts: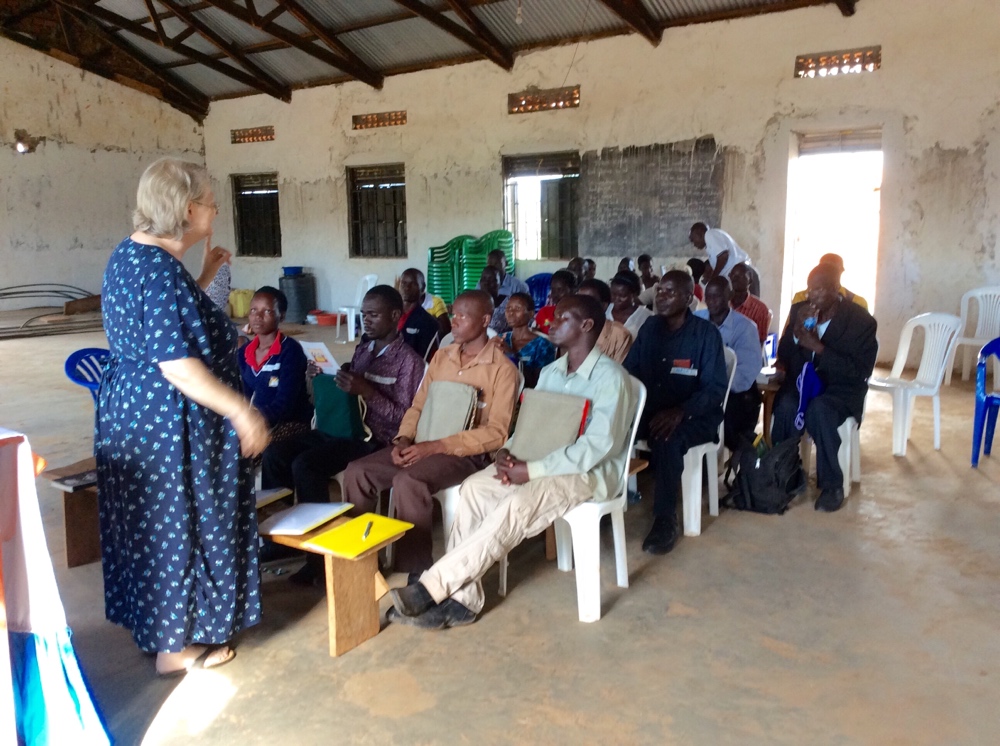 Chicken photobombing Dale's teaching hour: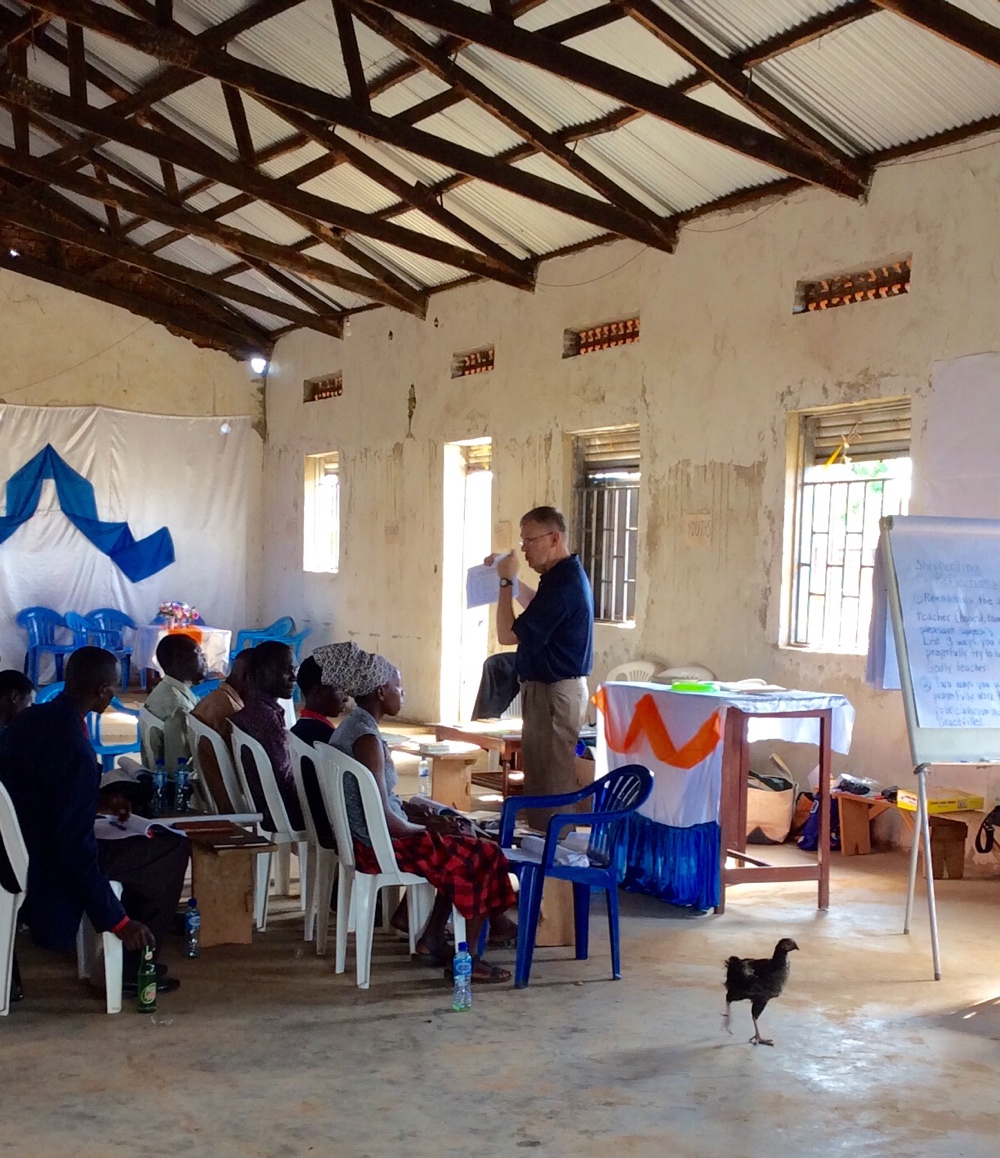 Dale with Patrick, the man who coordinates the 12 schools in the Teso regio (to feed his 9 children, he actually teaches math in a government school.government school: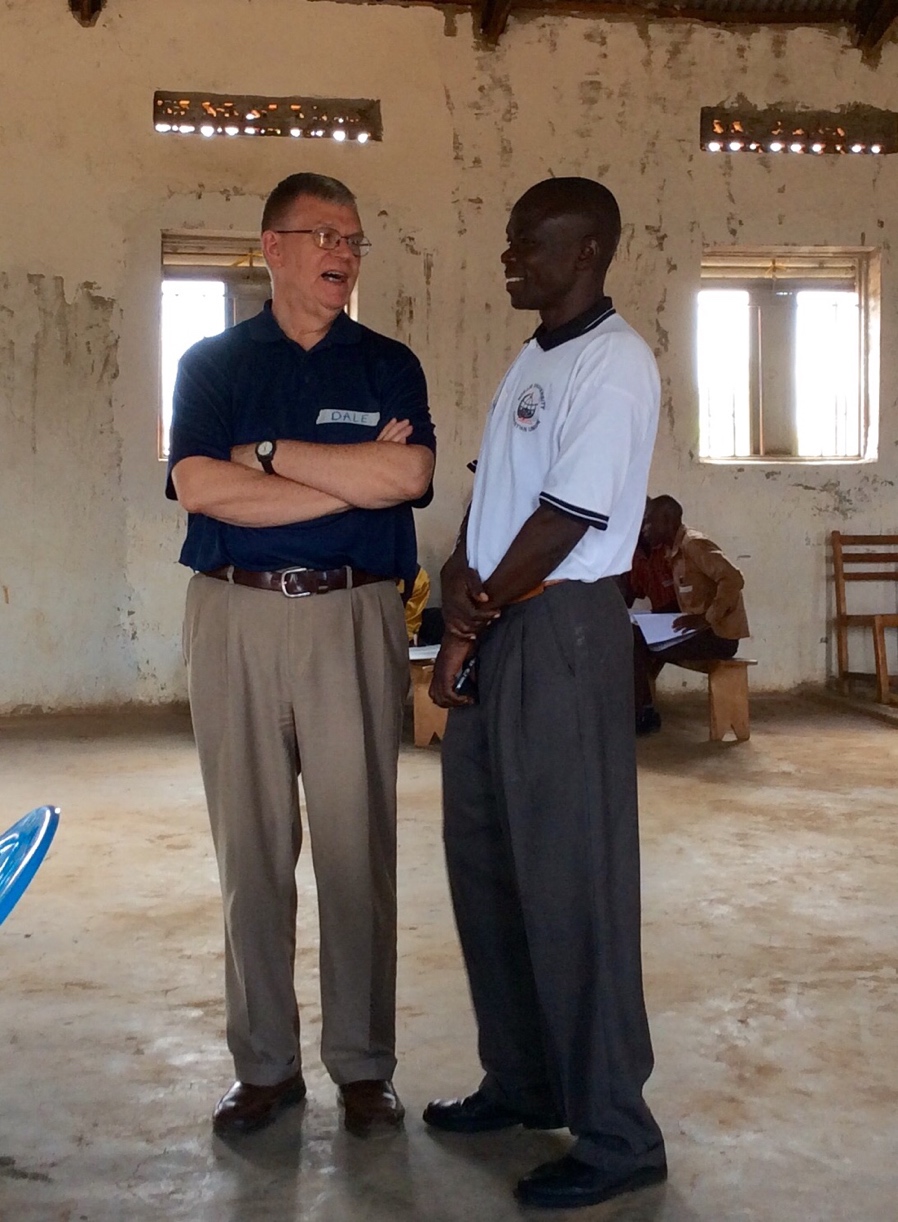 Group Picture: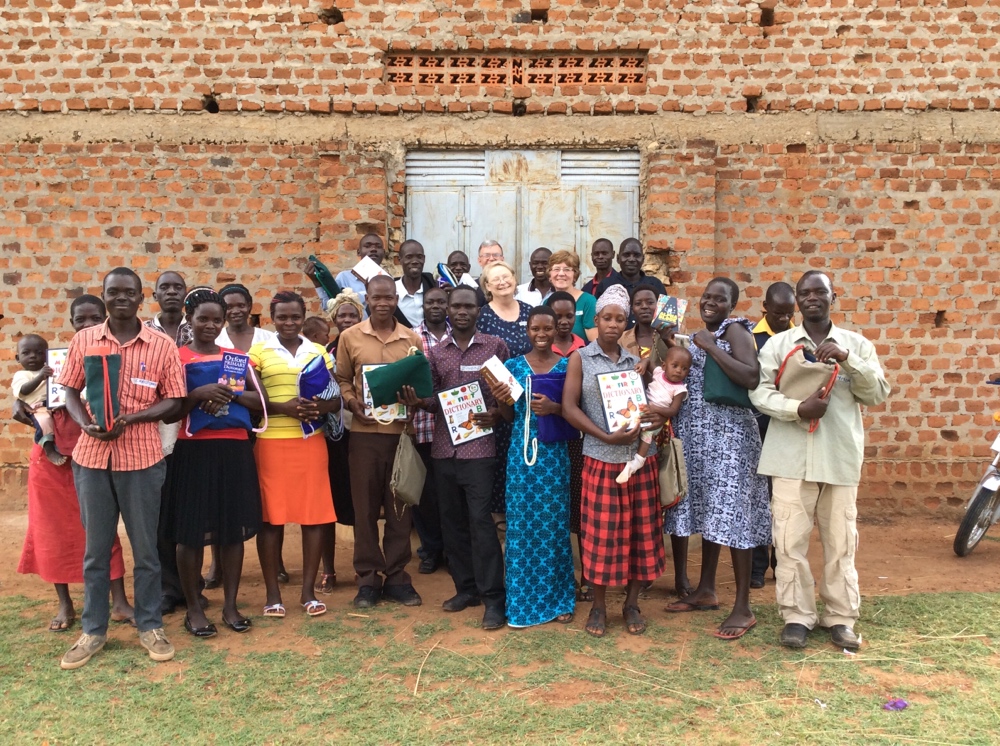 Sunset in Mbale: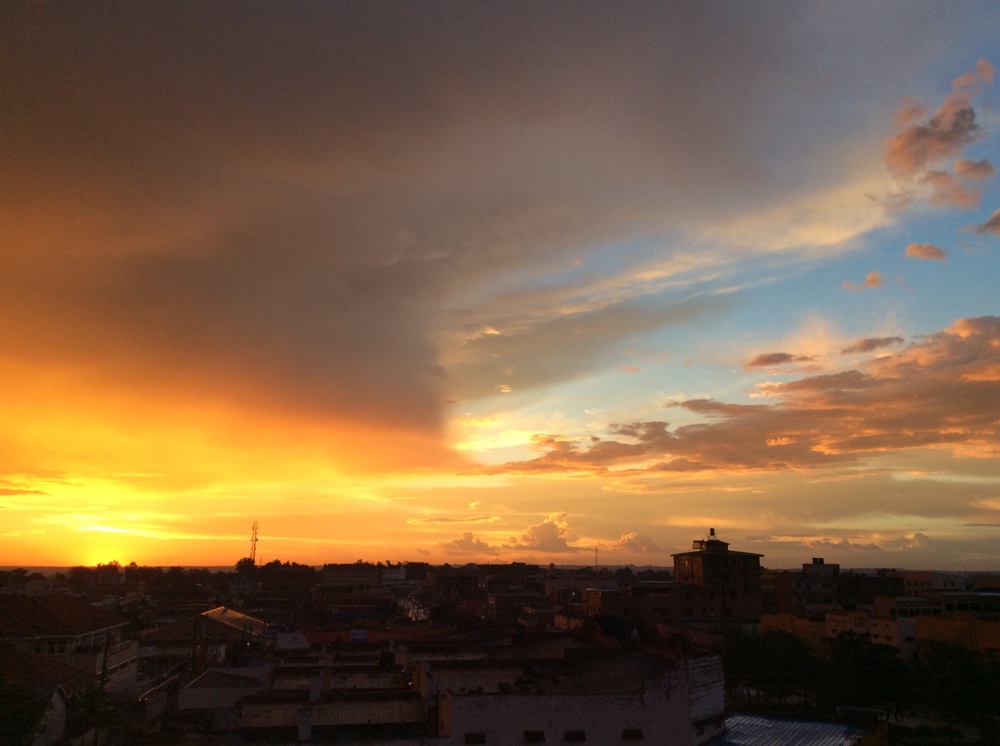 Edited with BlogPad Pro