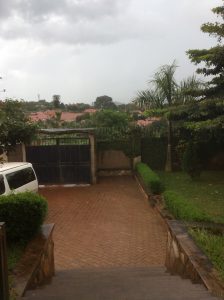 Rainy day in Uganda! We arrived yesterday afternoon, on time, an uneventful trip once we left on our delayed flight out of Pittsburgh.
After a good night's rest, we will spend today getting organized for the upcoming week. We leave first thing in the morning for a 6 – 7 hour trip to the north east part of the country where we will spend the next 5 days in teacher training workshops.
We are not sure if we will have internet access until late Thursday when we return.  No internet – no new posts.  Thankful for all your prayers as we travel North to the Kumi region.