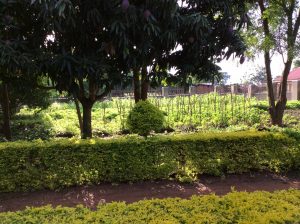 Morning workshops at Teso Progressive Academy
We had an early start to the day so we could pack up, eat breakfast and be on our way. It was a buggy evening last night, probably because of the steady rain that fell the night before. This morning there were dead white inch-long ants with two inch wings scattered all over the floor, (more wings than ants). This is a usual occurrence, we were told, at the end of a rainy season. They come out of the big ant hills seen everywhere. Some die, some shed their wings and disappear. And they are good to eat, we are told, fried, dried, and fried again or eaten fresh. Thanks, but no thanks.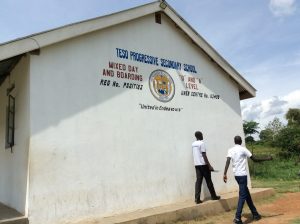 The school we are at today is about a mile, as the crow flies, from where we stayed, but we had to drive into Ngora town and then back out on another road, a couple miles, to reach there. This is a secondary boarding school with over 400 students, most of who are home on holiday right now. But the teachers are here and Dale started the morning with Shepherding a Child's Heart, clearly presenting the Gospel to these teachers.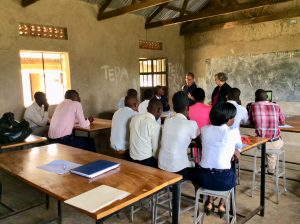 Because of limited time here, Carla did an abbreviated workshop on 'Reasons for Our Choices', the foundation for all her workshops. To close the morning, Dale presented "What is a Christian School". It was 1:00 pm when we were finished and we waned to get on our way, however the lunch they had prepared for us off-site had not been delivered yet, and the principal was not going to let us leave without eating a meal with them, so we stayed and had a lunch and then began our journey from Ngora back to Kampala, which takes about 6-7 hours.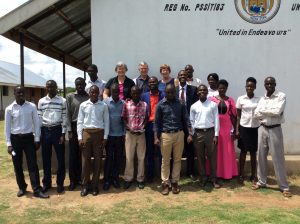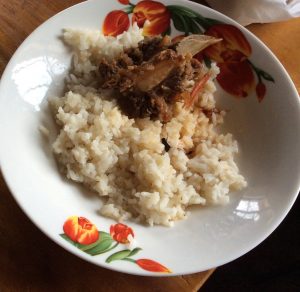 We are grateful for our driver Zacc , who does an amazing job dealing with the traffic. He also has become a dear friend to us and a joy to have along.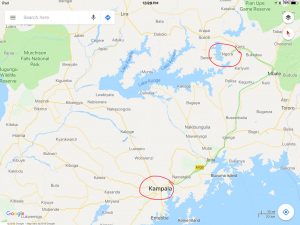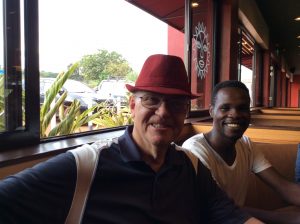 After a stop in Jinja at Java House for some good Americanized food, we arrived in Kampala around 9:30 pm for a one night stay at the Emperor Hotel. After very limited internet access all week, we were disappointed that the hotel had "run out of internet" for the day. And, I might add, traveling on the Jinja – Kampala highway in the dark is an unsettling experience.