At New Hope Uganda
We woke up this morning, after a cool night in our hut, to fog. It really was a beautiful morning as we walked from our hut to the guest house for breakfast.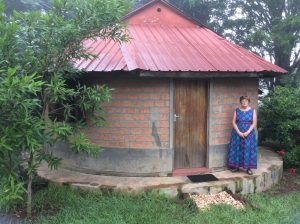 After breakfast we headed to the church. The service was to begin at 9 am, but there was about an hour of preliminary stuff – a family that has served at New Hope for 12 year gave testimony of how they have grown; a engagement was announced, with quite a lengthy introduction; one of the founders of New Hope, Jones as he is called, talked about how he is headed to the States for a month of speaking engagements; they recognized a couple who had just returned from their honeymoon; and then had a time of prayer and thanksgiving for all the above. There were about 200 people attending the service.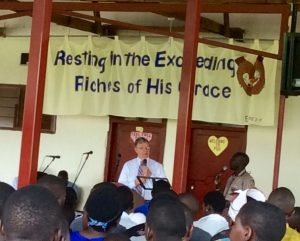 The worship part of the service began around 10 with singing, and then Dale preached for about an hour on Jesus' crucifixion, with Godfrey interpreting in Lugandan. Dale's sermon was very well received, many people thanking him for his work – he did very well! I was also surprised by how many people thanked me for being Dale's faithful wife. I don't recall getting compliments like that before. It is humbling to realize the appreciation these folks have for our coming to share our faith with them.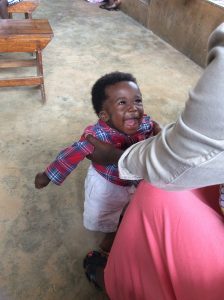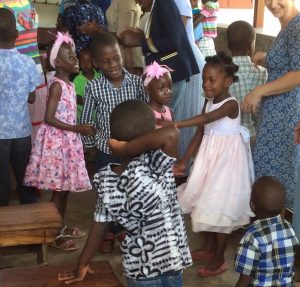 After a quick lunch, we piled back in the car for our return trip to Kampala and the Williams.
Now we start packing up for our flight home, leaving tomorrow evening. It will be very bittersweet to leave this place. We have had a very busy, but incredible rewarding three weeks. We are blessed!