Our first day of working with the teachers here in Acapulco.  Today (Friday) and tomorrow, we are having sessions from 7:30 to 4:00.  Dale started the morning teaching "Peacemakers" (Ken Sande's materials) and Carla spent the rest of the day teaching her course on 'Planning Learning Experiences' which is essentially teaching strategies to help children learn. We had 15 teachers, 14 from the school we are working with and the spouse of one of the teachers who teaches English at another school here.  It was all translated into Spanish by Ellen, who had the microphone.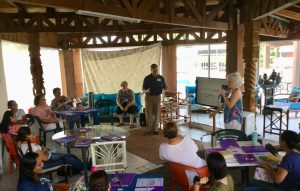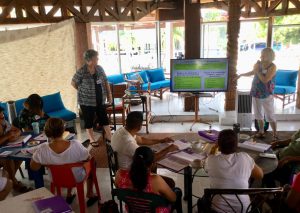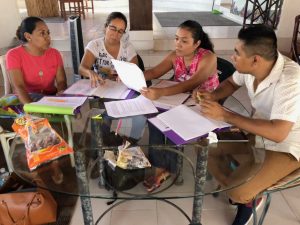 I spent most of the day, along with Elvira, helping the lady who cooked our midday meal.  She had me breading a LOT of chicken breasts to fry, and keeping up with the dirty pots and pans. We have an "open concept" floor plan here.  The kitchen is right behind where the teacher training is going on, but the street traffic is our background noise, so the kitchen noise does not interfere at all.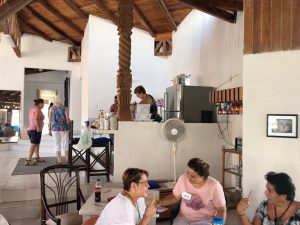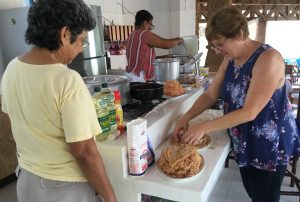 It was a really HOT day with no breeze, which really sapped our energy. We had several fans going in the area the teachers were, but not in the kitchen.
It is good to be with these teachers again!