It was an early morning because we had to leave by 7:15 am to get to the church and finish setting up for Dale's 'Peacemaker' seminar.
We had about 25 parents in attendance for today's Part I.  Tomorrow will be the same schedule.  The parents seemed very appreciative of the material presented.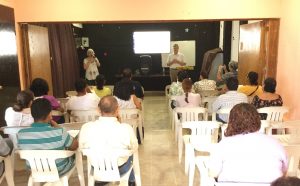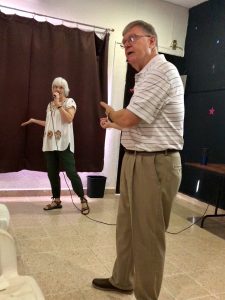 After the seminar we headed up the hill to the school for four more teacher observations.   I enjoyed watching the pre-school class doing an outside activity and also several swim classes.   There was a nice breeze under the big shade tree.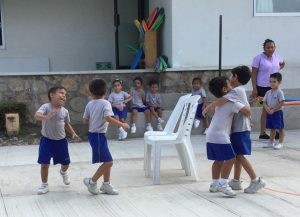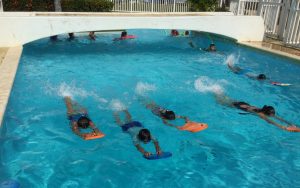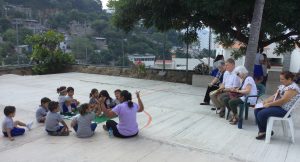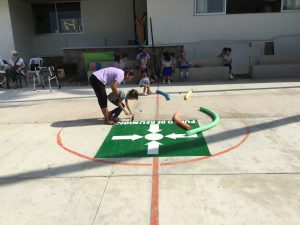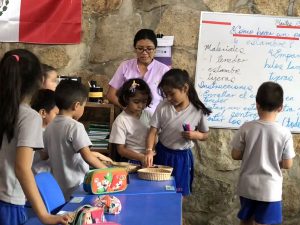 At 2:00 we headed home for our mid-day meal and some siesta time before this evening's parenting seminar.
The parenting seminar called "Teach Your Children Well", is about raising children to think Christianly.   It was held at Calvary Chapel church, with about 30 parents who came.  Dale's teaching, translated by Ellen, was very well received with lots of questions and good comments.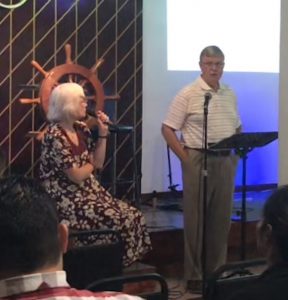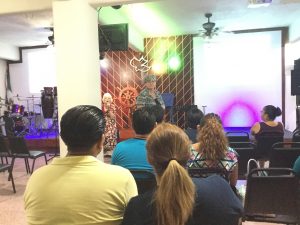 Calvary is housed in a three story building, with the top floor being the sanctuary and the middle floor classrooms, pastor's office, a kitchen, and a cafe/bookstore.   The ground floor has some local businesses and shops.  The children tonight were babysat in the cafe, but also the youth and a couple women were taking orders for coffees and smoothies and delivering them one by one to the parents in the seminar.   My mocha frio was refreshing!