The first of two days with teachers at Divine School in north Kampala. Today we had 36 teachers in our training at a school that has about 300 students enrolled. The students are currently on break.
First let me tell you about our travel experience yesterday. We left Kobwin at 1:00 sharp, without eating lunch, and with plans to stop 4 hours into our drive to eat a meal. 22 kilometers before we were to stop, the van we were in broke down. The van was smoking, and we were pulled over on the edge of the busy Jinja highway. This is how God provided in the circumstance: first of all, Nicholas and Eric were very protective of our safety. Eric had noticed we had just passed a relatively new roadside restaurant and said we should walk back the quarter mile to wait to see what they were going to do. There is a lot of traffic – trucks, boda- BofA's, taxis, and automobiles travel this two-lane highway, but when we got to the place where we needed to cross the road, there were no vehicles coming in either direction.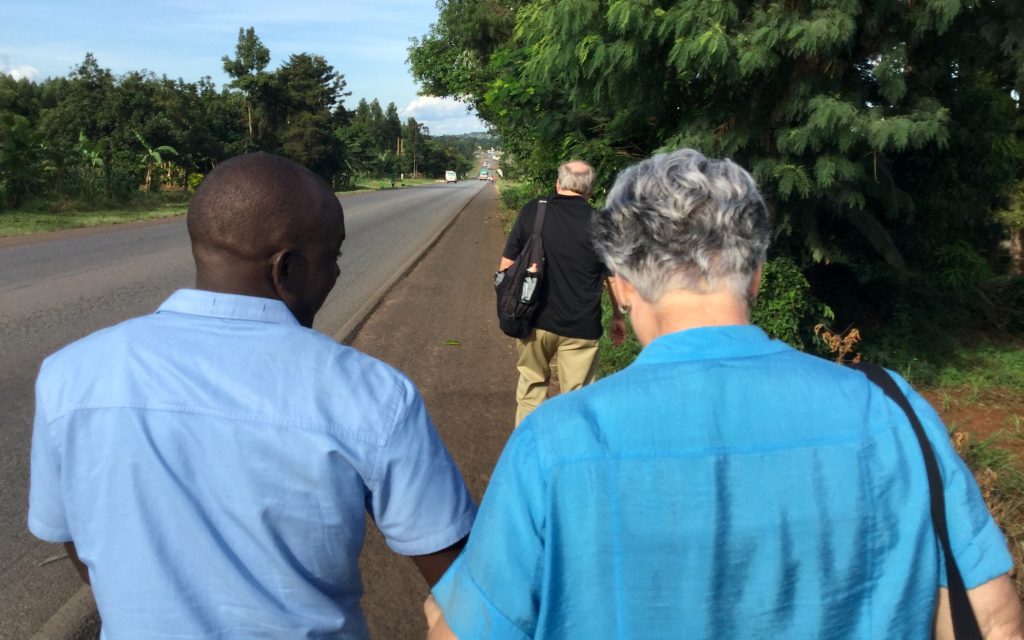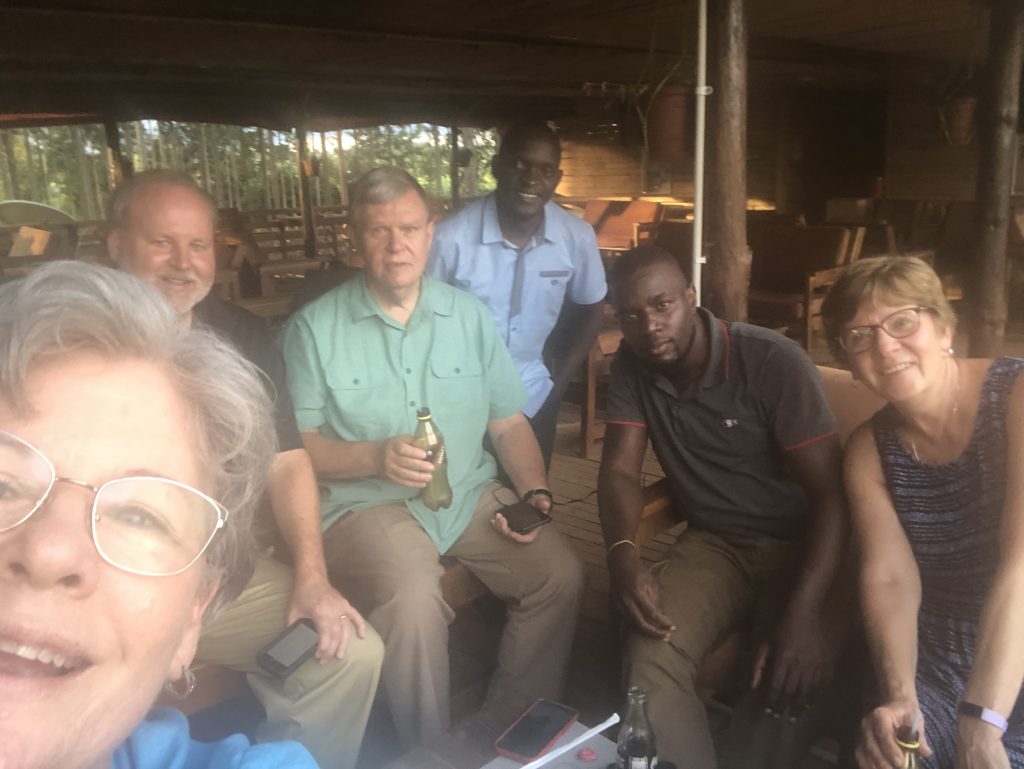 The restaurant had good food, western toilets, and we enjoyed our first Stoney's. Within an hour a new driver had arrived with a van and we continued our journey – however it took us another 5 hours to get to the Williams. (FYI the van problem was the differential went out.). The traffic on the second half of the journey was unbelievable! We have never seen so many people, motorcycles, buses, etc. on the road at 10 pm in any of our travels. Can you say "gridlock"?
Now back to today, which again went very well! We had a short night and were back on the road at 6:25 am to meet the rest of the team and take another 45 min drive to Divine school. (Thank you to Bert for the strong coffee.)
Again, teachers seem to soak up Shepherding a Child's Heart and Carla's faith integration training.
Pictures below from today: