Our first day of two days of teacher training at Piaget Nursery & Primary School in Lira. Nancy started the day with a review of what she taught on her last visit, some songs, and reading them a children's book, The Dot. This book was one of a suitcase full of children's books that were collected for her by our home church, First Reformed. She has been able to use this particular book a couple of times this past week in teaching how to use secular materials and integrate faith into the story.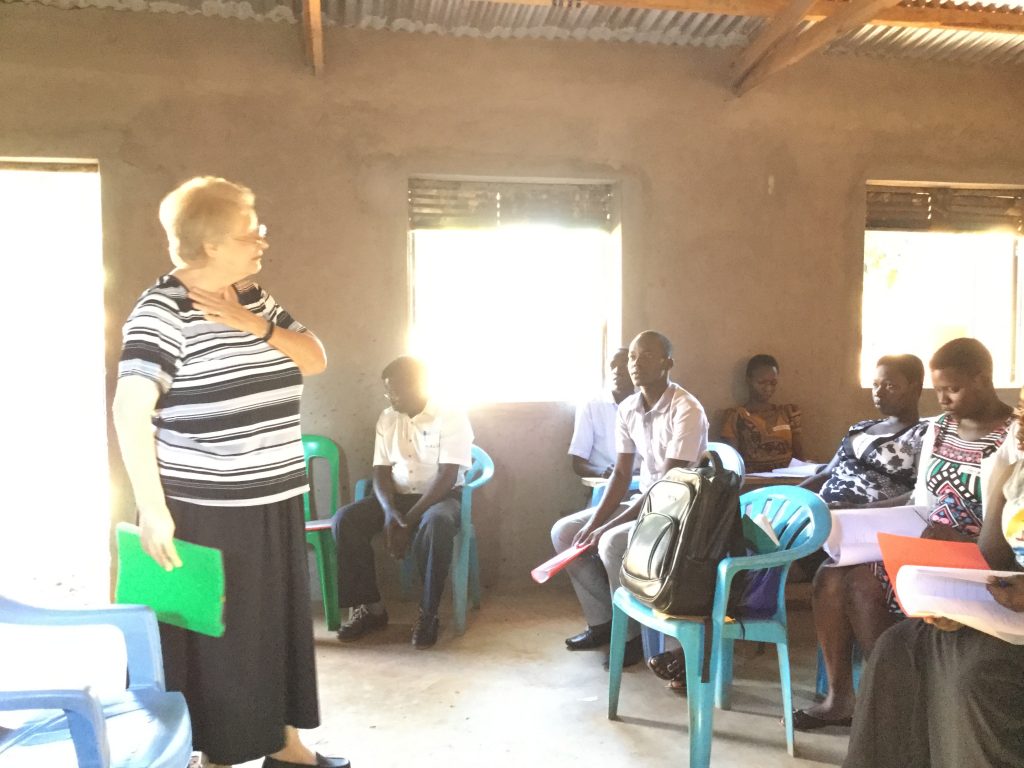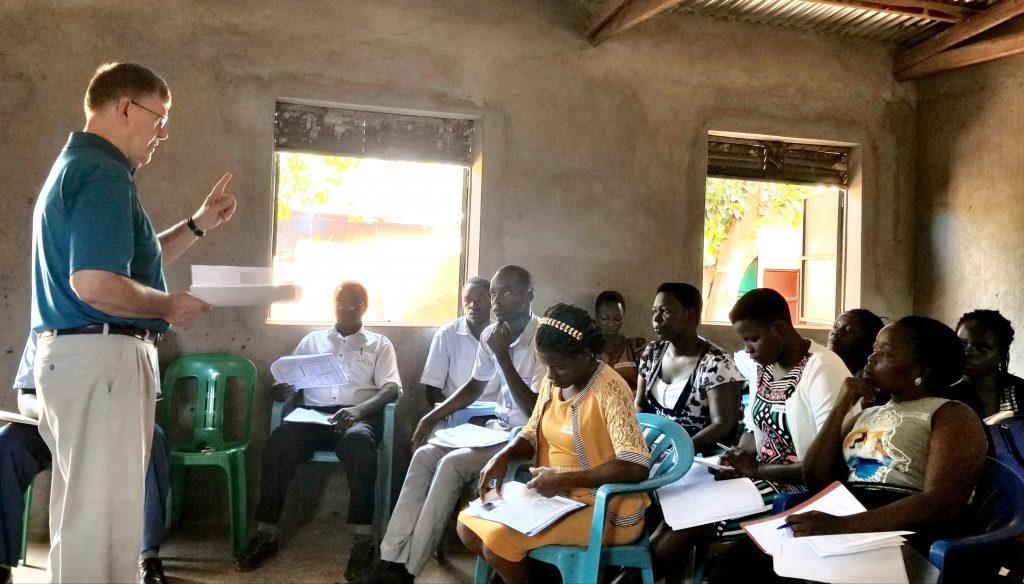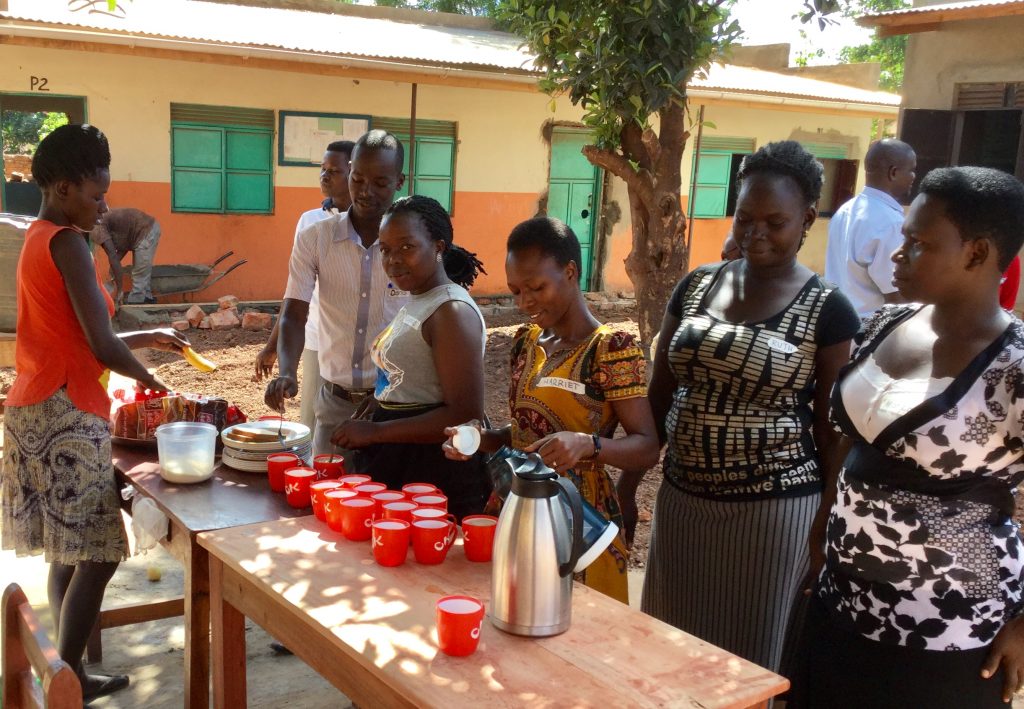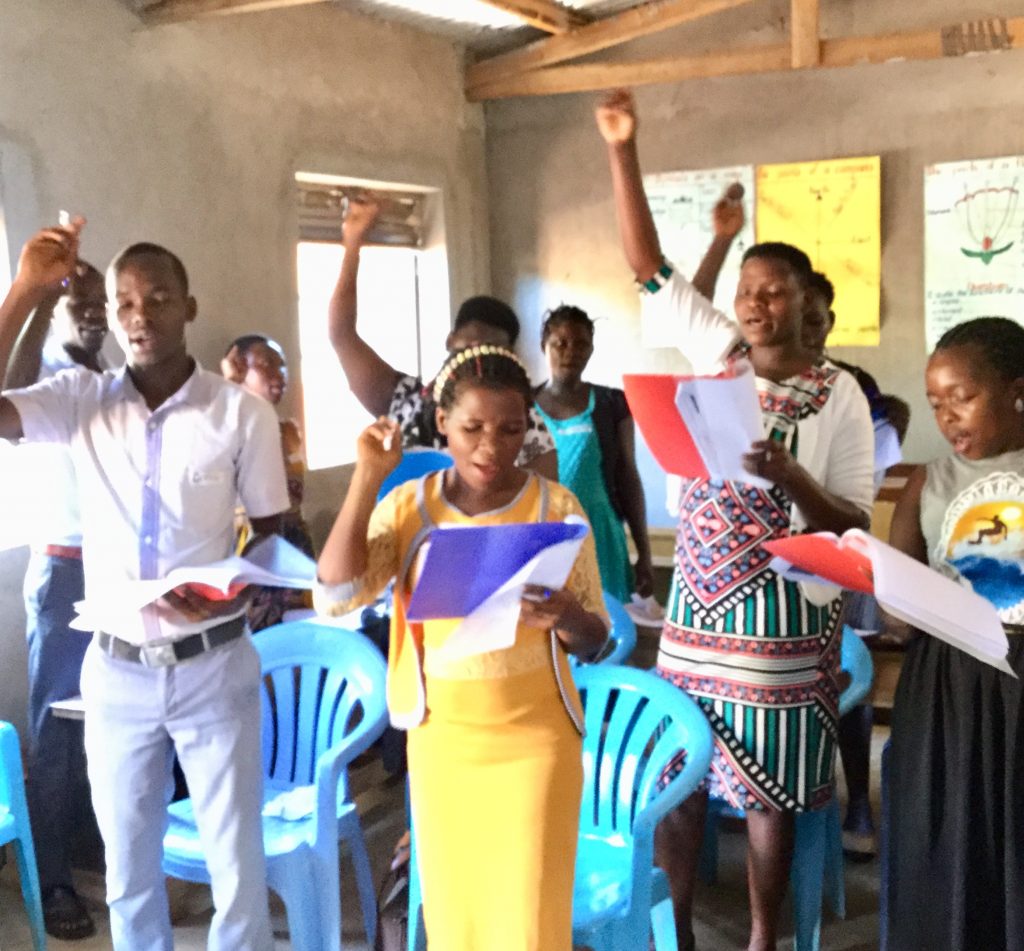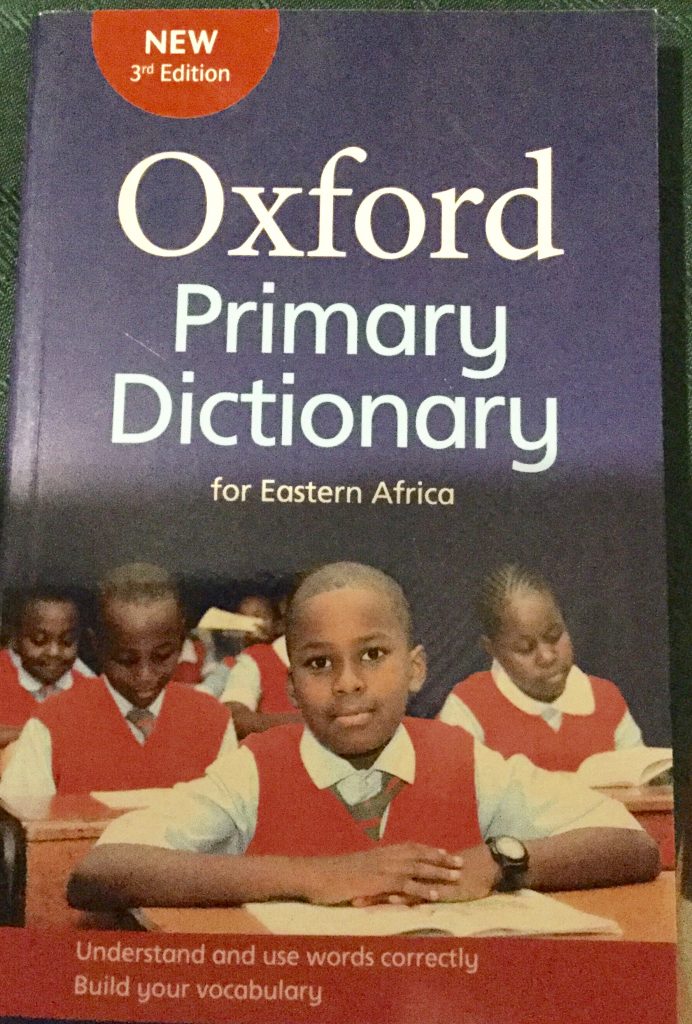 The school is just down the street a block from our hotel, so at 1:00 we went back to the hotel where they serve a buffet lunch. Returning to the school at 2:00, we spent a couple more hours with the teachers and at the end of the day each of the three groups gave a skit on what they had been taught.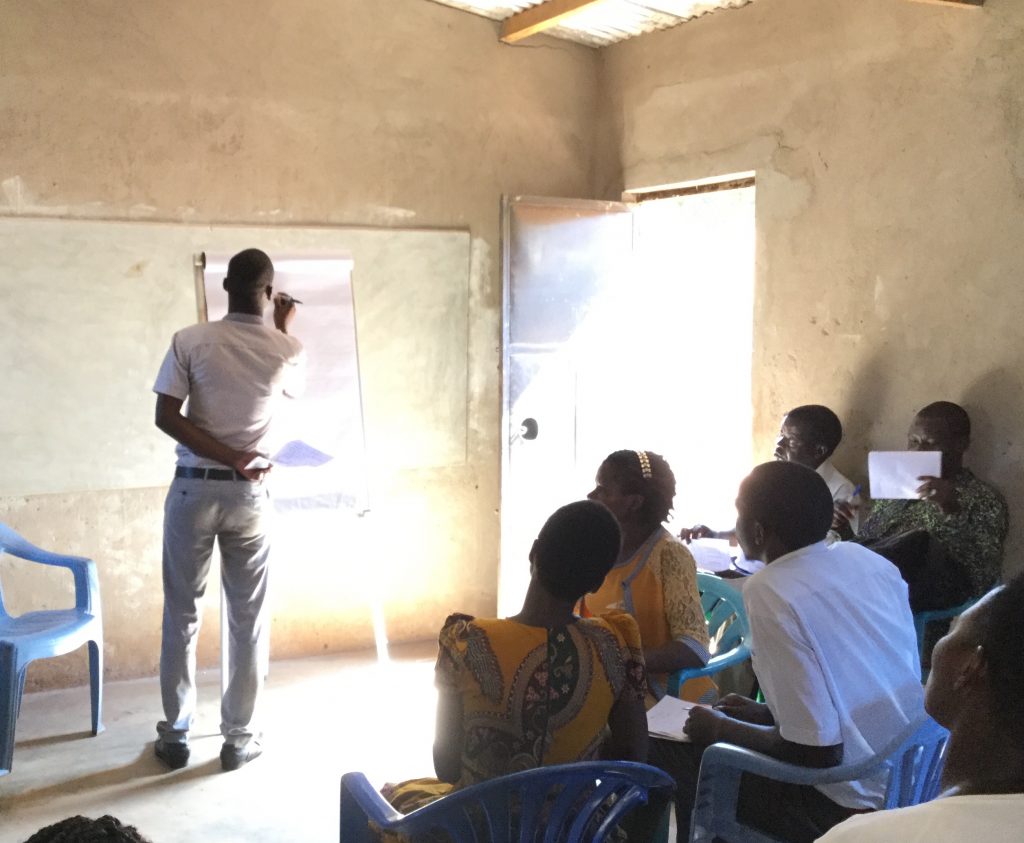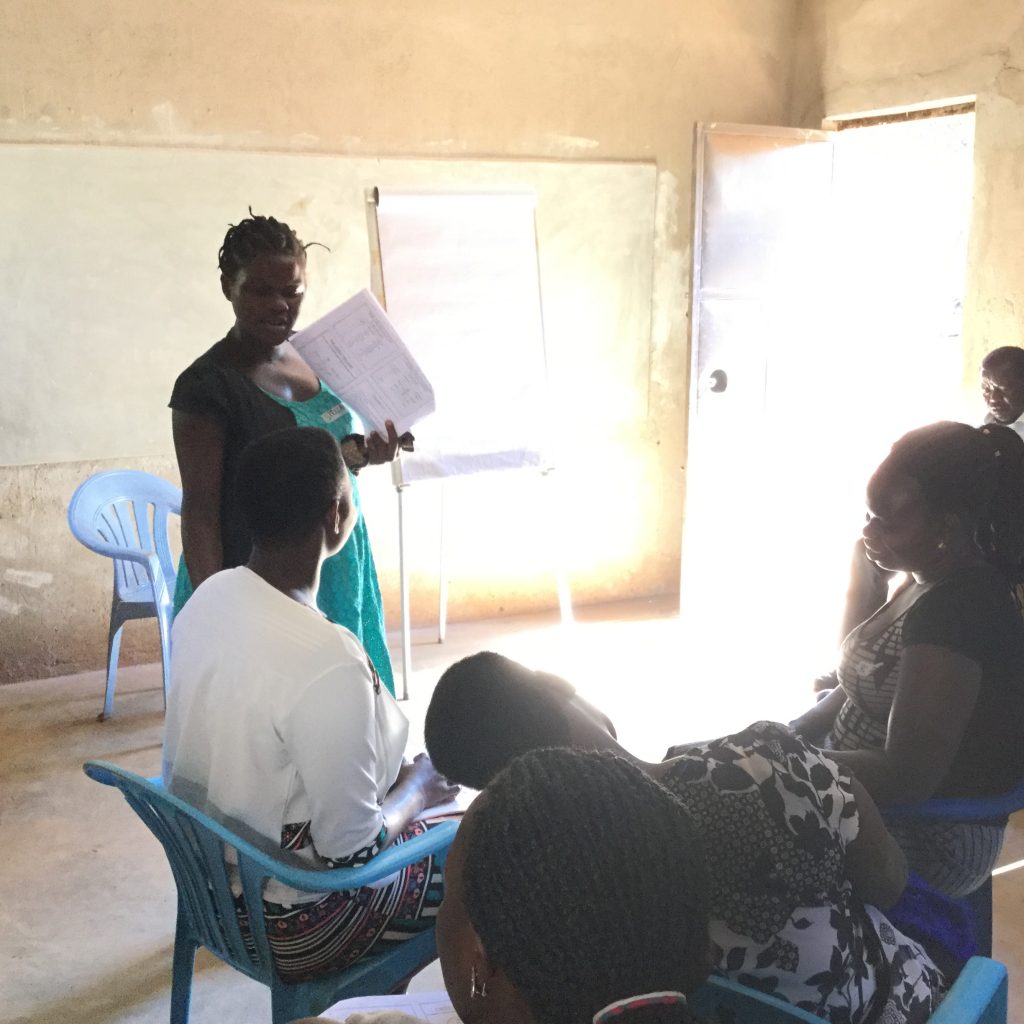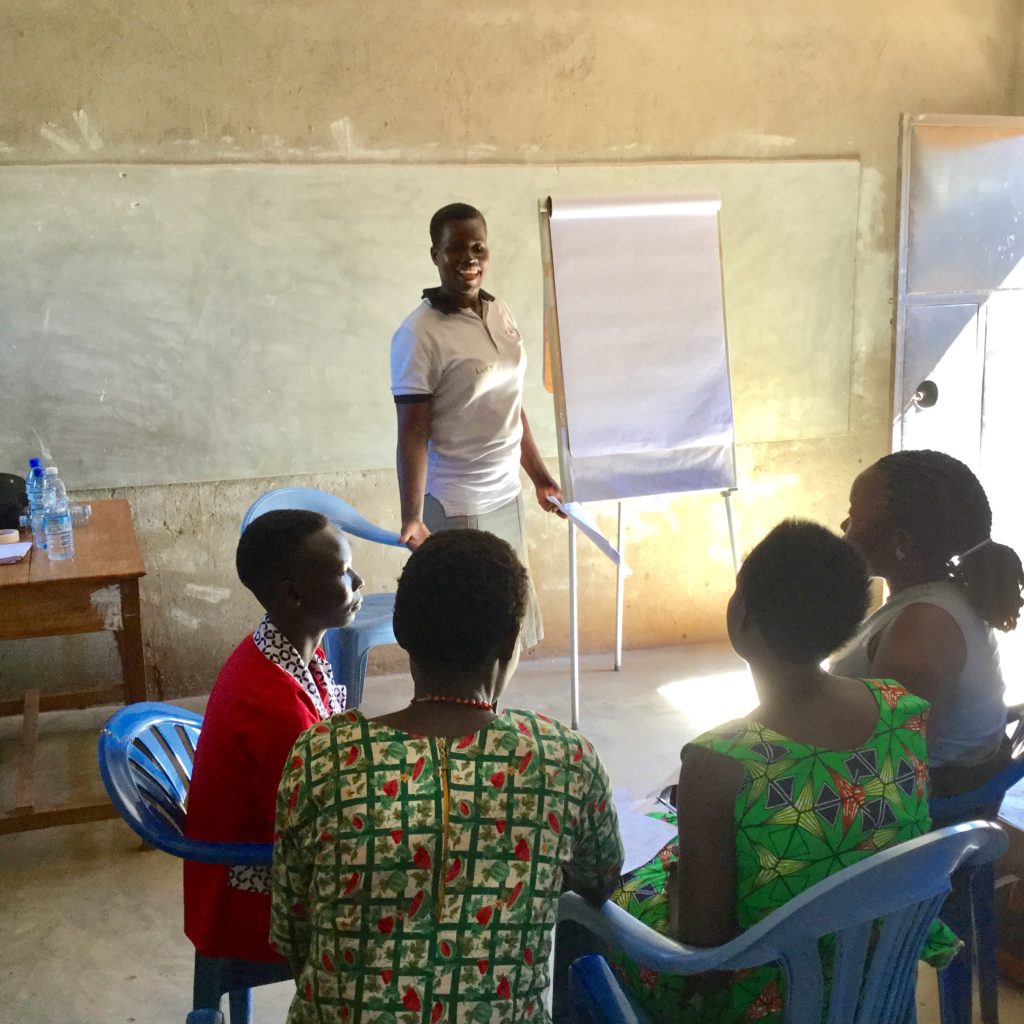 As we returned to our hotel, there was a herd of cattle walking past the gate. Just a part of life in the town of Lira. . .