We had to say goodbye to Quentin today. He is now on his way back to the U.S.
Bert & Nancy and Dale and I picked him and Carla up at ABU just before noon. On the way to the airport Bert took a shortcut to the Entebbe Road bypass and we were able to take a team picture at a very scenic spot overlooking Lake Victoria.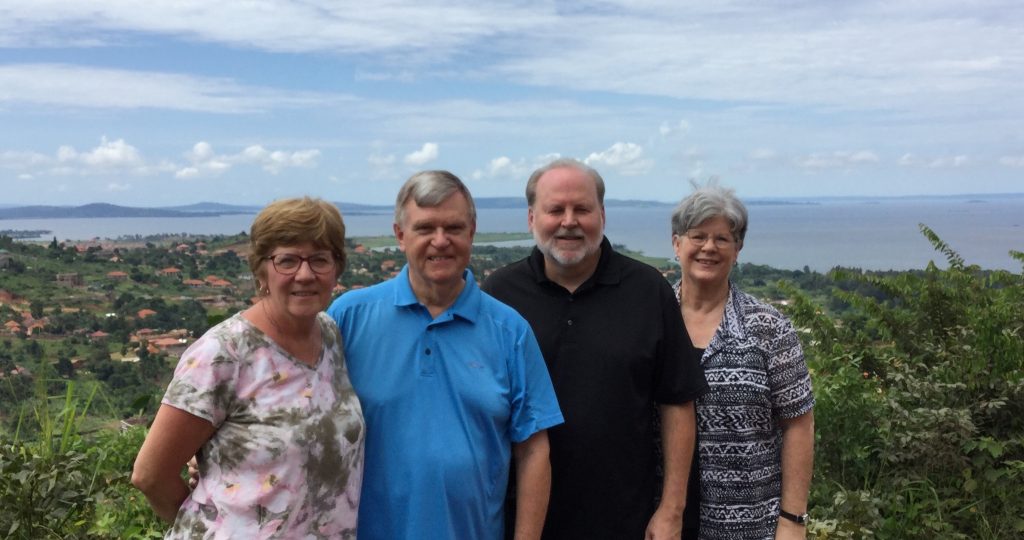 After a stop at Victoria Mall for lunch at Cafe Java, we dropped Quentin off at the airport. The Entebbe airport was very busy, and the parking lot a challenge to navigate. We will miss Quentin. Prayers for a safe trip home.