Day one of two days of teacher training at Collegio Christiana Gracia y Amor, a Christian school in north western Bogota. Today we had an audience of 64 which was composed of a few parents and teachers from several schools in the Bogota area. Tomorrow it will just be the teachers at Gracia y Amor.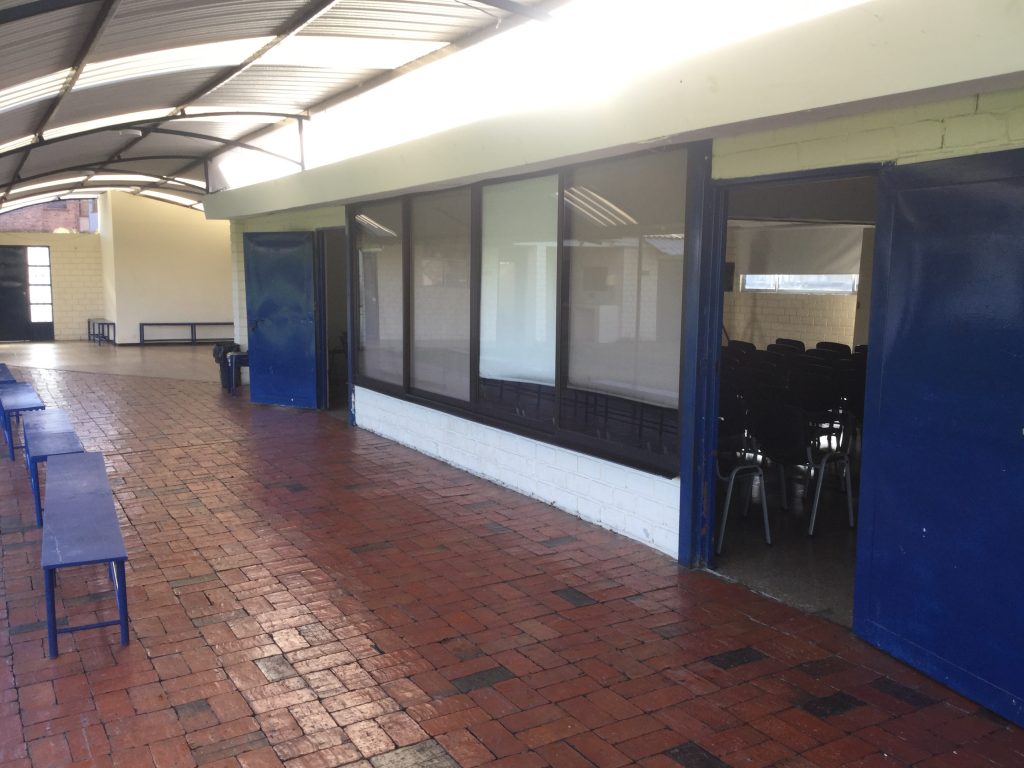 We took an Uber for what could have been an hour ride at rush hour, but only took 30 minutes, so we were at the school by 7:00 am! We had had to get up really early on this Independence Day to make sure we made it on time. It was pretty chilly when we arrived, (buildings are not heated) but the sky was blue today and by early afternoon it had warmed up to around 70 degrees. Most everyone was dressed in coats, sweaters and boots.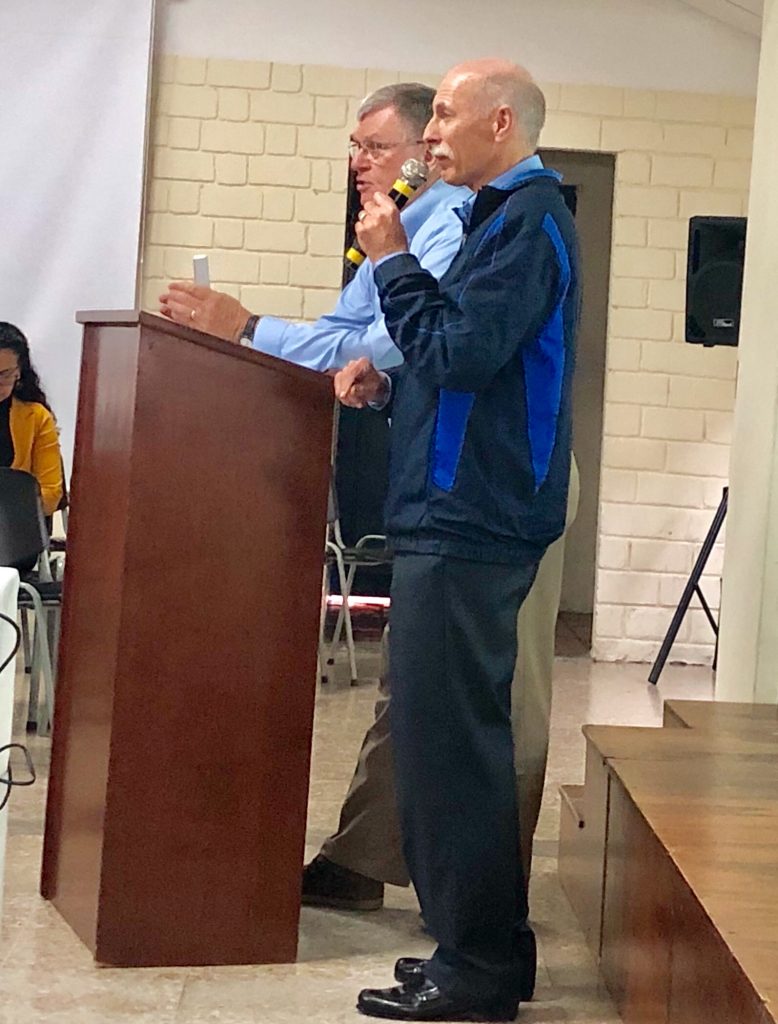 After a time of introduction at 8 am, and a devotional by Javier, who is a local pastor who spends his time in pastoral training, Dale took the next four hours teaching "Shepherding", with Joe Harrell translating.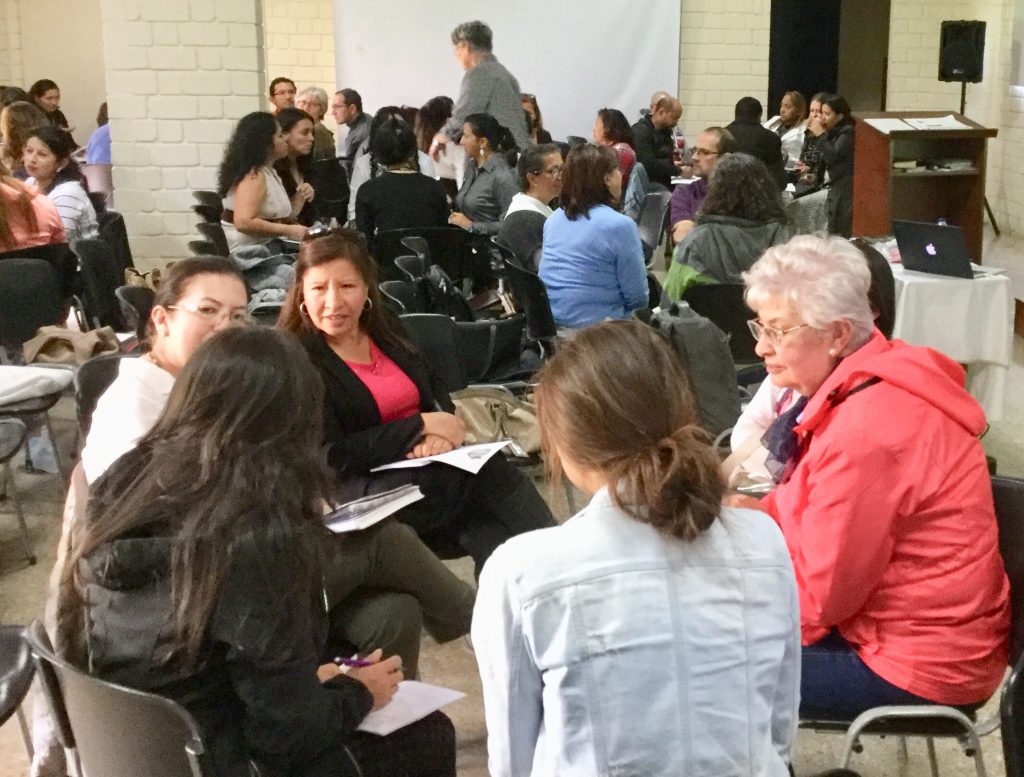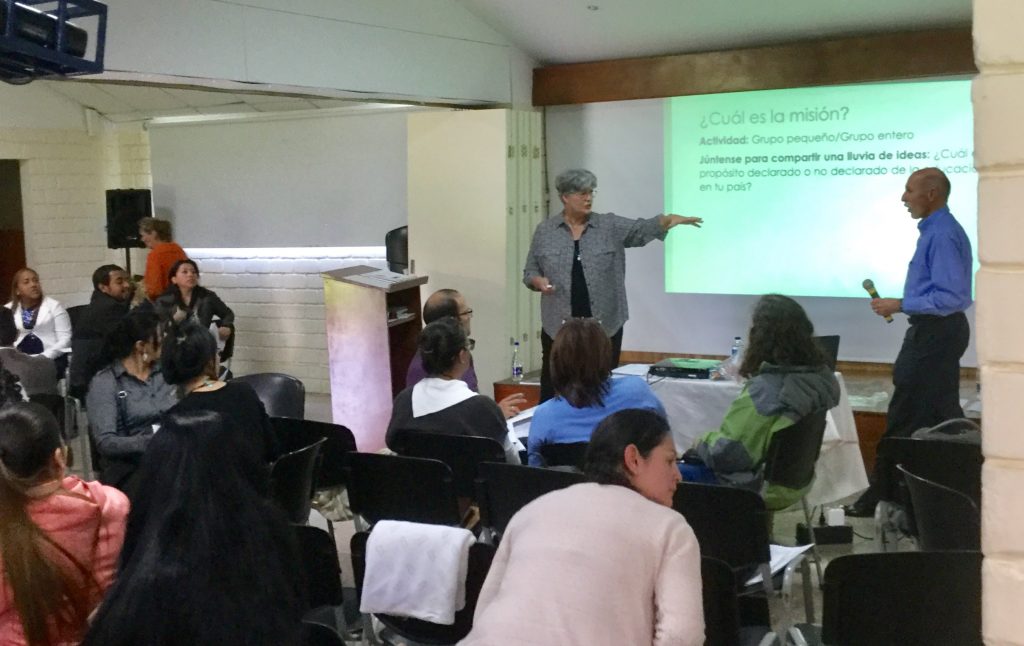 After a delicious lunch of Colombian cuisine, it was Carla's turn to teach "The Reasons for our Choices.," with Joe again translating. The teachers seemed to enjoy working in their groups.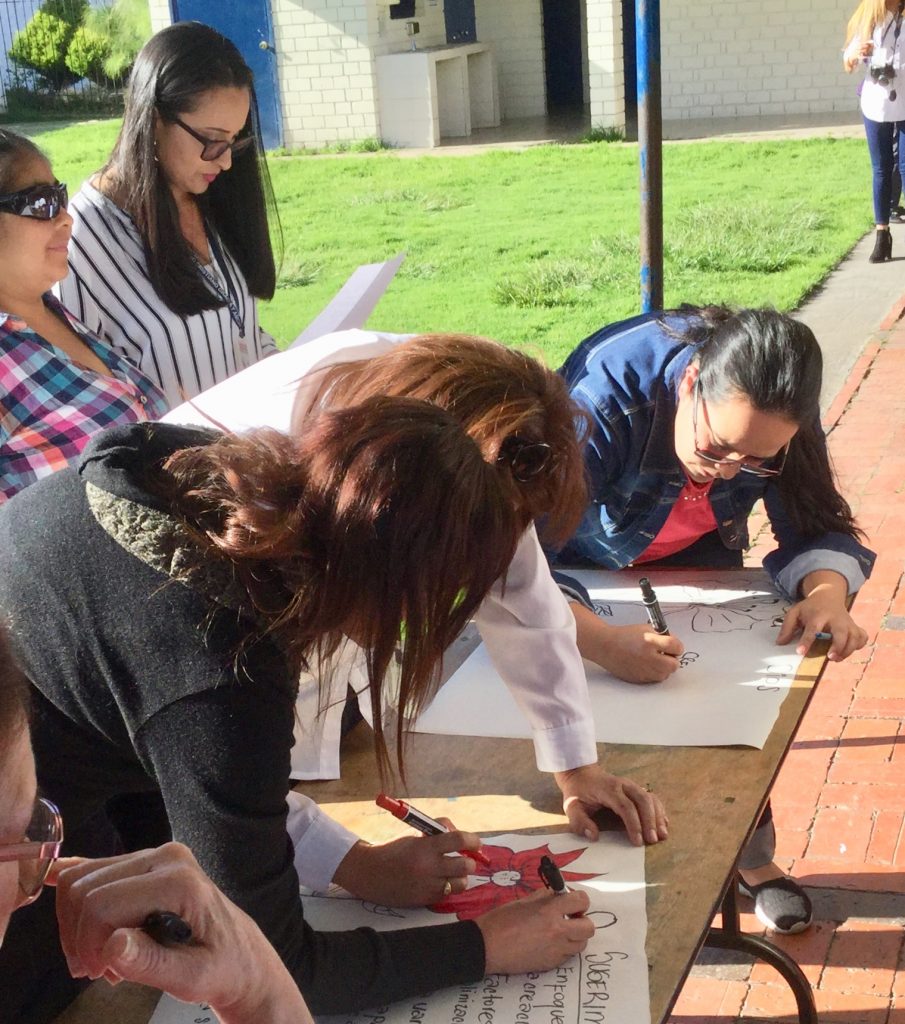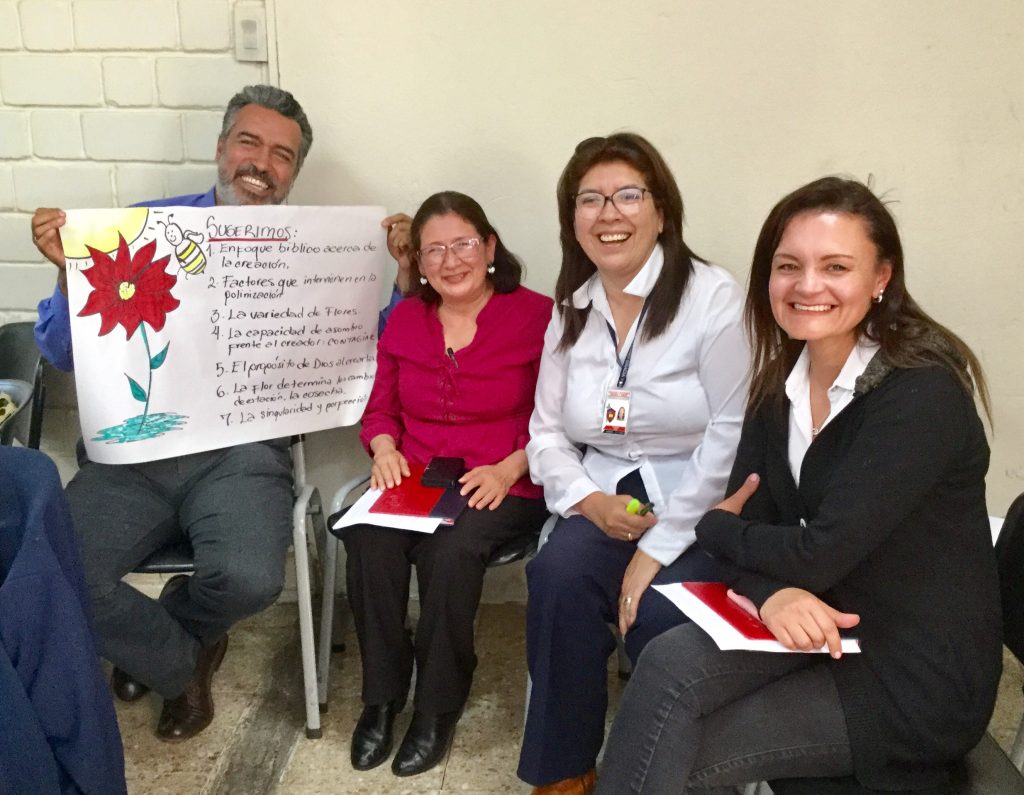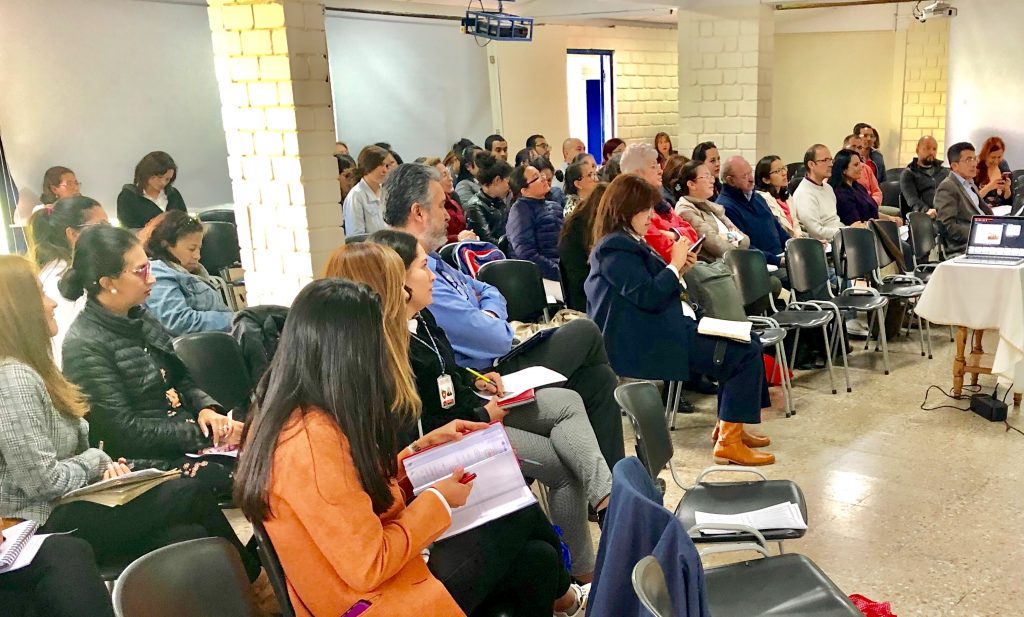 The headmaster at Gracia gave us a ride home at the end of the training, so we did not have to get a taxi or Uber.
Tonight we had a July Fourth celebration bbq at the Dishman's. A good time was had by all, and plenty of good food!