Our second day of teacher training at Gracia y Amor Christian School. Just the teachers from this school were the trainees today and there were 18 to 20 present. As yesterday, Javier gave a 30 minute devotional at the beginning of the day, and I was told, by those who understand Spanish, that he did an excellent job tying in yesterday's trainings using the passage from Romans 1.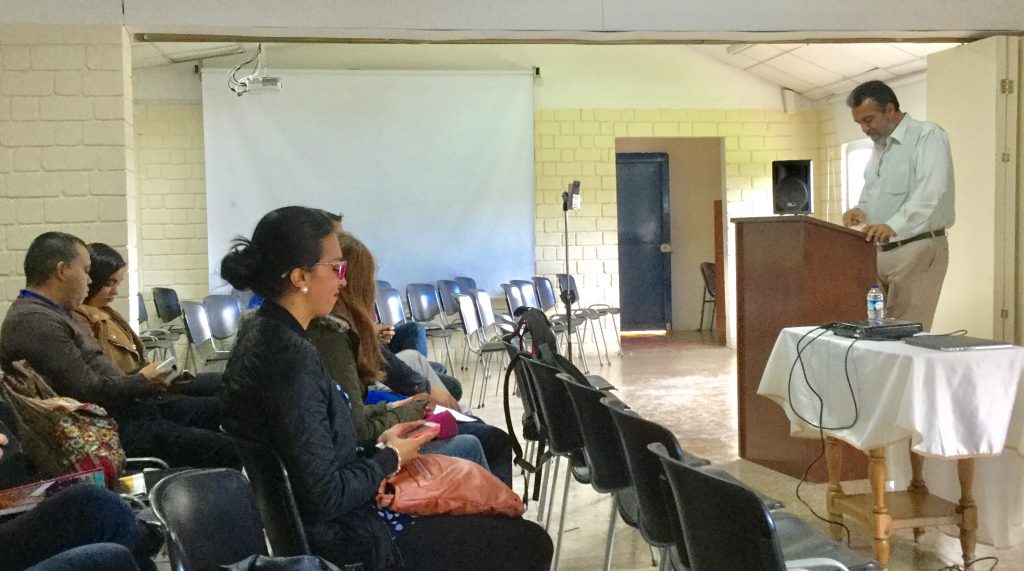 Dale spent from 8:30 to 12:30 teaching the "Peacemakers" materials, again translated into Spanish by MTW missionary Joe Harrell. There were some very good questions and a good time of discussion.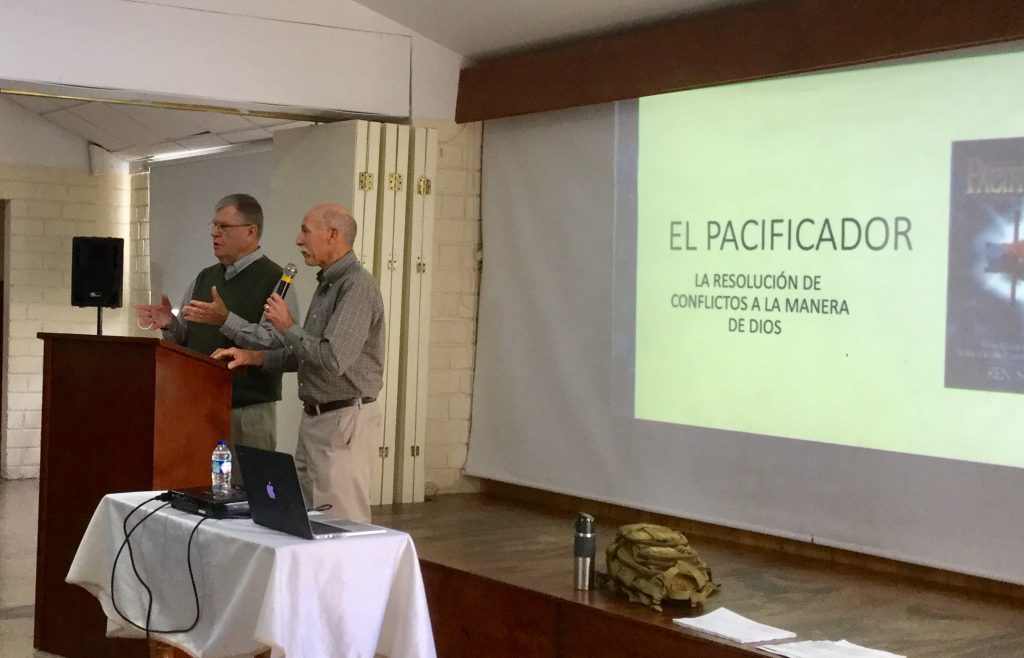 Our lunch was another delicious meal! The couple who cooks for the school students prepared our meals both days and they were delicious! Today we started with a bowl of squash soup followed by a platter of food – a slice of pork roast drizzled with honey, a salad of spinach and apples, rice cooked with sesame seeds, and a large scoop of mashed potatoes.
After lunch Carla spent the last three hours finishing her "Reasons for Our Choices." The teachers were very engaged. These teachers are all very well educated and there were good and lively discussions.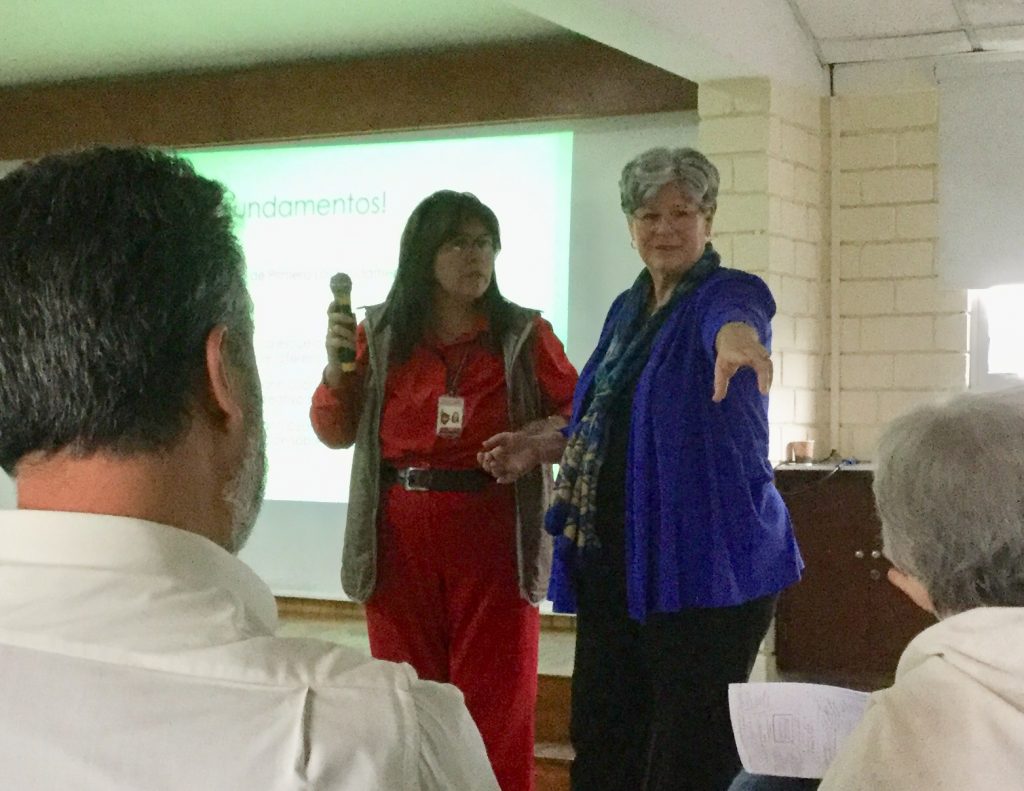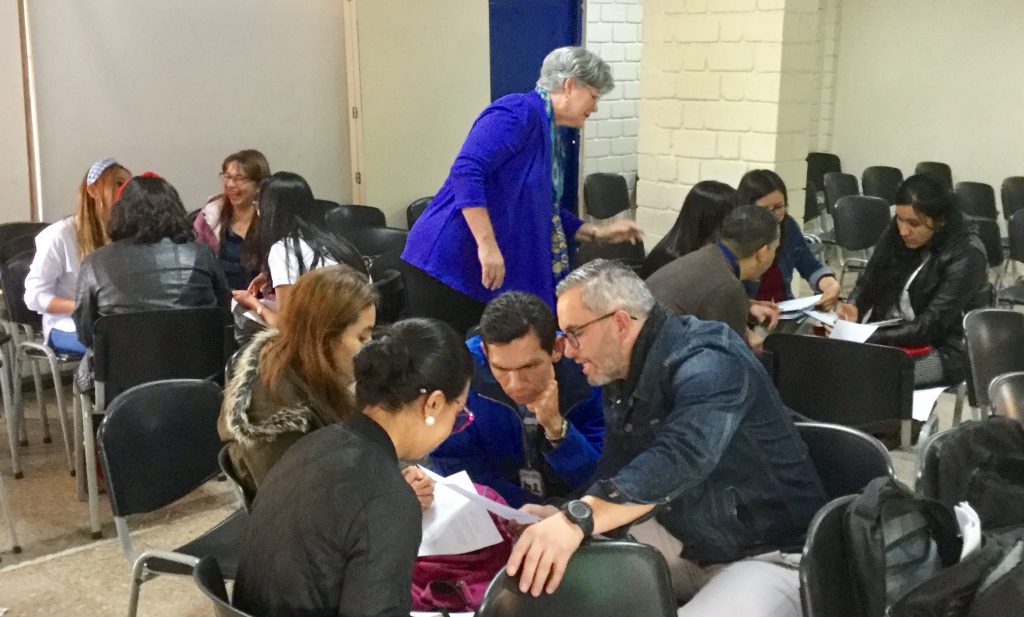 After the day's trainings Joe and Becky took us to their casa to rest up a bit, and then out for a fun evening at a restaurant in old town Bogota known as the "Usaquen" area. We ate at a quaint old restaurant called Abasto where they served gourmet Colombian food, and a berry crumble for dessert that was scrumptious!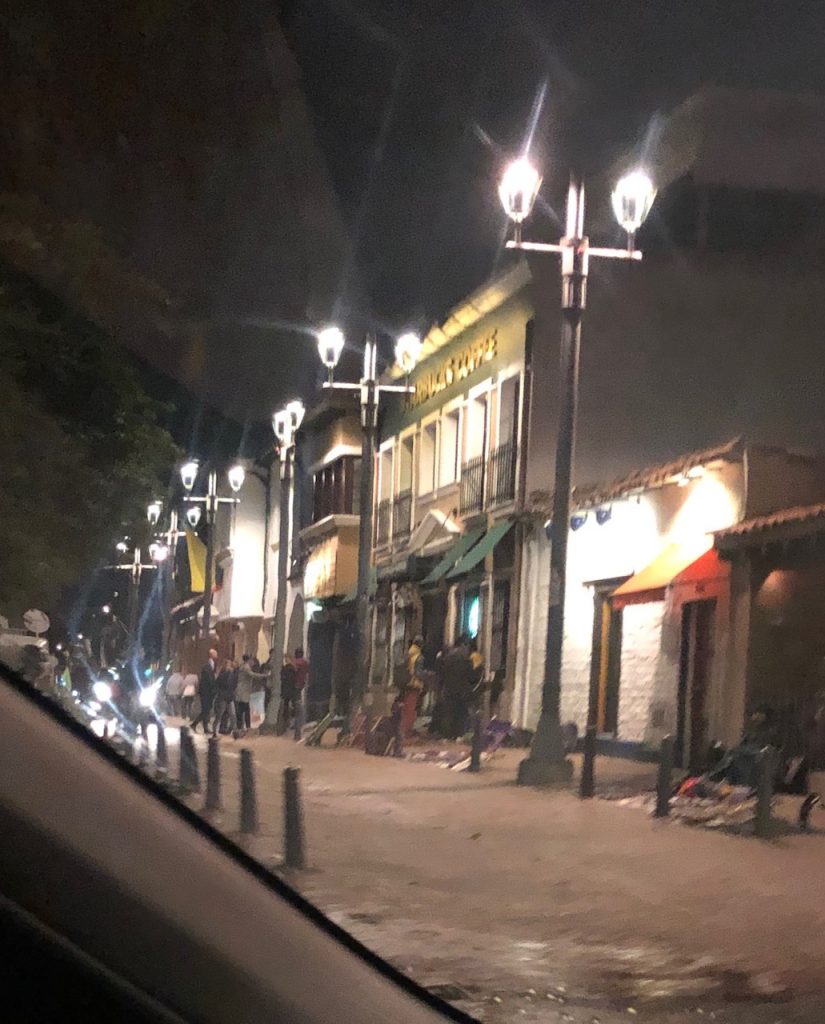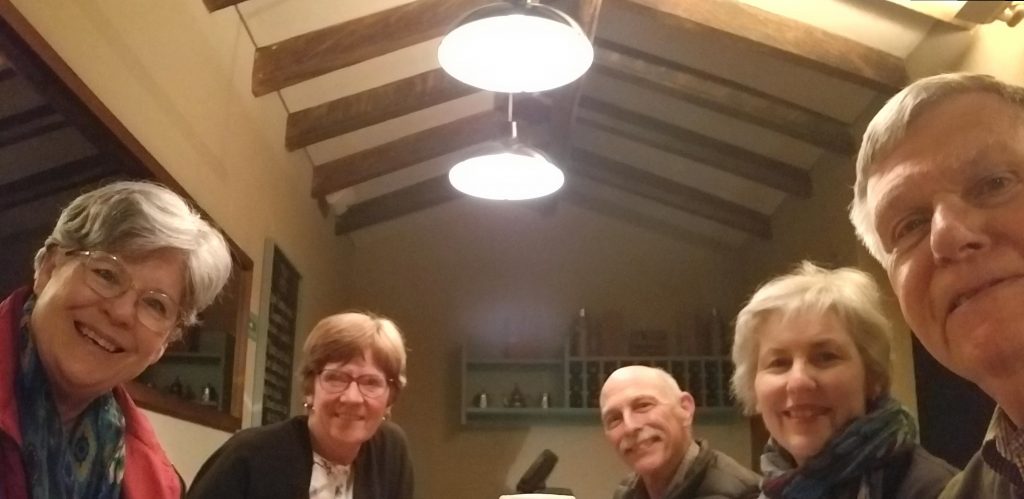 Leaving the restaurant we walked a few blocks back to the car through the historic area which seems to be a very popular night spot. There were so many restaurants lining the brick streets and a nice Central Park area. Leaving Usaquen we managed to get stuck behind a garbage truck for a few blocks and Joe told us he really knows how to show his guests the sights!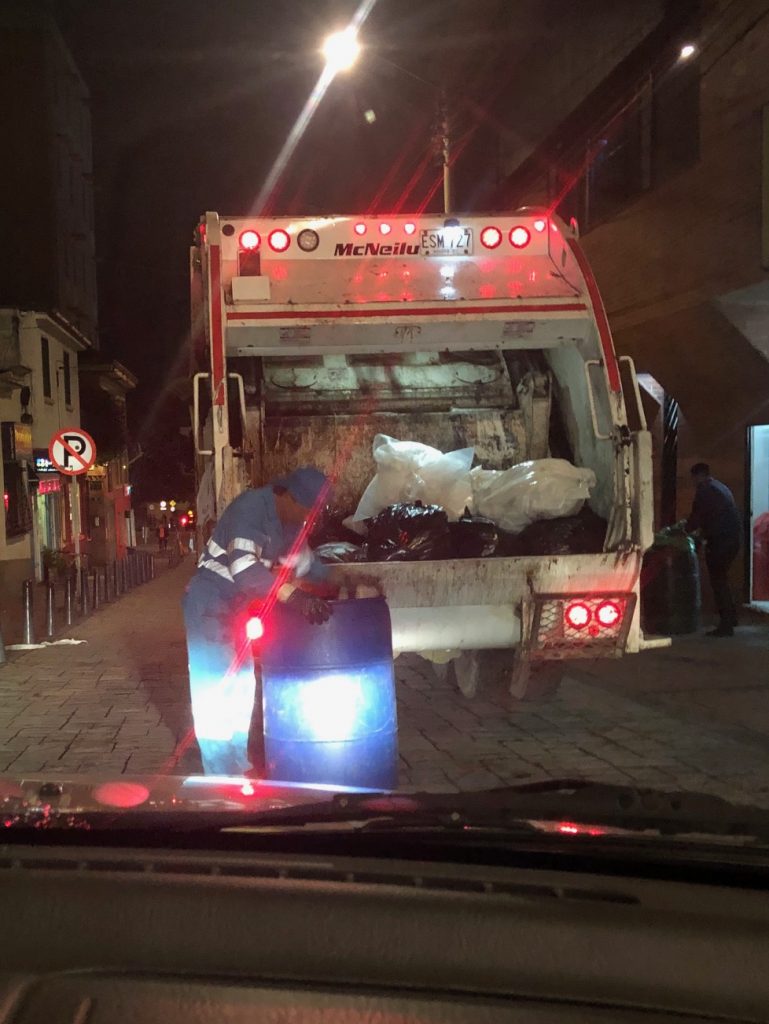 It was a long day, but a very good day!